It takes a skilled recording studio to capture the artistry of talented musicians – and it takes a strong marketing strategy to bring those musicians to the studio. That was the premise behind a recent marketing makeover for Lighthouse Sounds, a struggling recording studio seeking to boost its Alton, Illinois-based business.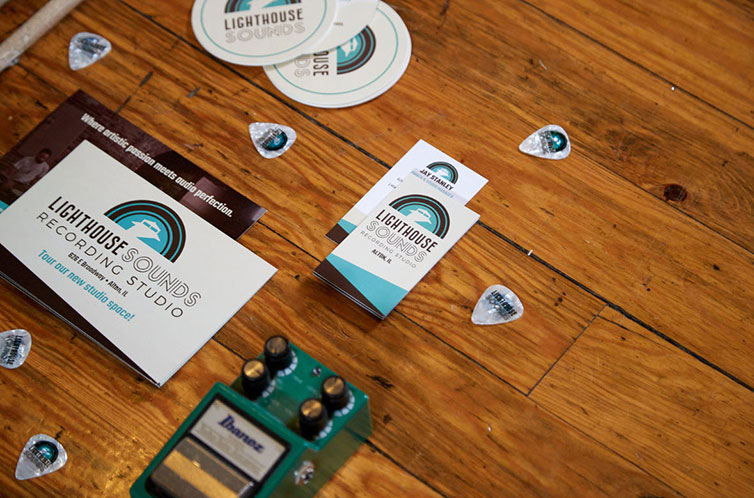 Owned by Jay "Hart" Stanley and Chief Engineer Alex St. Cin, and staffed by musicians who boast years of experience recording audio in diverse environments and acoustic atmospheres, Lighthouse Sounds is determined to bring high-quality audio and music production to Metro-East St. Louis with the opening of its new studio space.
The team isn't short on talent – only customers. That's where Deluxe's Small Business Revolution came in. Deluxe worked with Stanley and St. Cin on a marketing strategy that included branding, web presence, social media, and, of course, print marketing.
As part of that initiative, PsPrint designed and printed business cards featuring the new Lighthouse Sounds logo. The business cards lend a more professional, yet approachable, aesthetic to the company's brand image.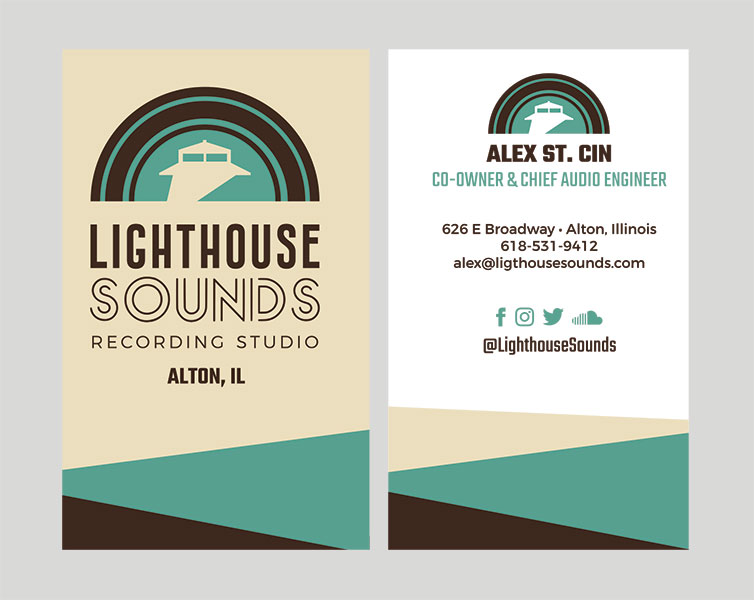 Lighthouse Sounds boats three major competitive advantages: expert engineering in an acoustically superior studio, better pricing than St. Louis-based competitors, and a community culture that's inviting to musicians who want the freedom to express themselves and the quality recording their music deserves.
To foster those notions, PsPrint also printed direct-mail postcards designed to introduce area musicians to Lighthouse Sounds and its cool community culture.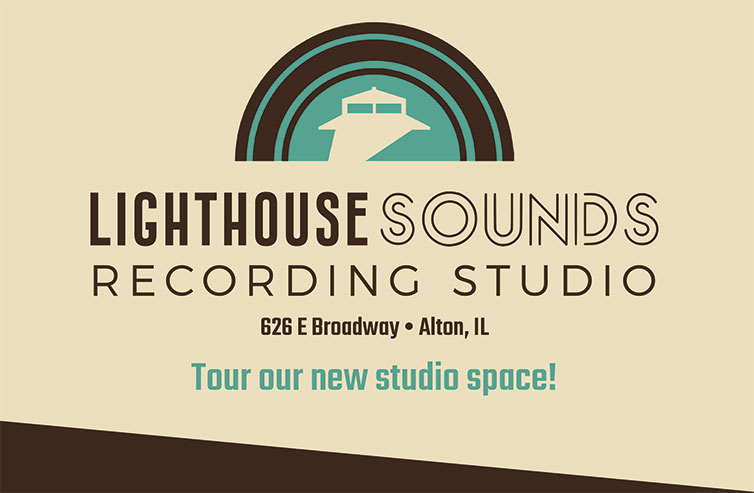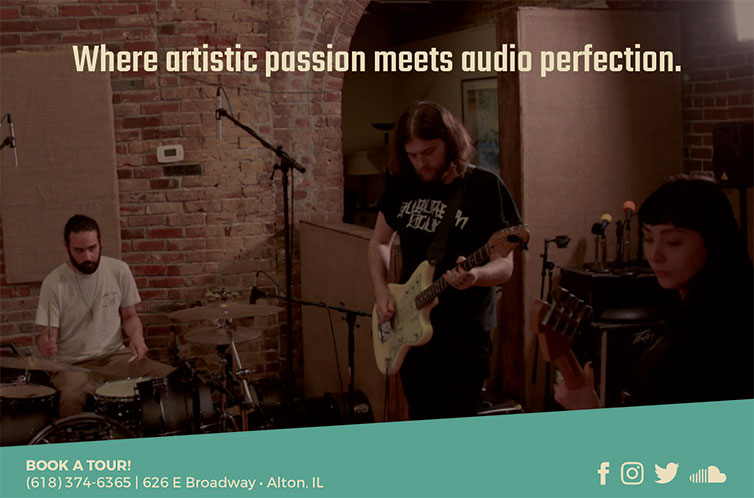 The revamped print marketing has proven a powerful way to promote Lighthouse Sounds. Together with the other marketing initiatives, the company has stronger branding and can expect a better return on investment, increased business, and improved profitability as it looks toward the future.
Catch the transformation on Season 3 of Small Business Revolution – Main Street, a movement that shines the spotlight on the small businesses that unite our communities and drive our economy, airing as an eight-episode series on the Deluxe website and Hulu.