Today's consumer craves experience-based establishments, and Morrison's Irish Pub certainly delivers. The Alton, Illinois-based restaurant and bar immerses customers in an authentic Irish atmosphere, complete with bona fide Irish dishes, more than 60 Irish whiskeys, and even open sea shanty sessions. Named the No. 1 pub in St. Louis by St. Louis Restaurant News, it's clear Morrison's is a favorite destination of Hibernophiles, locals and tourists alike.
"We realize that our customers are a huge part of what makes us an Irish pub. We are not just about Irish culture, we are about community culture. We're an authentic Irish pub, not just a sports bar," says Mary Morrison, who co-owns the pub with her wife, Lisa Morrison, and Mary's daughter, Katey VanKirk.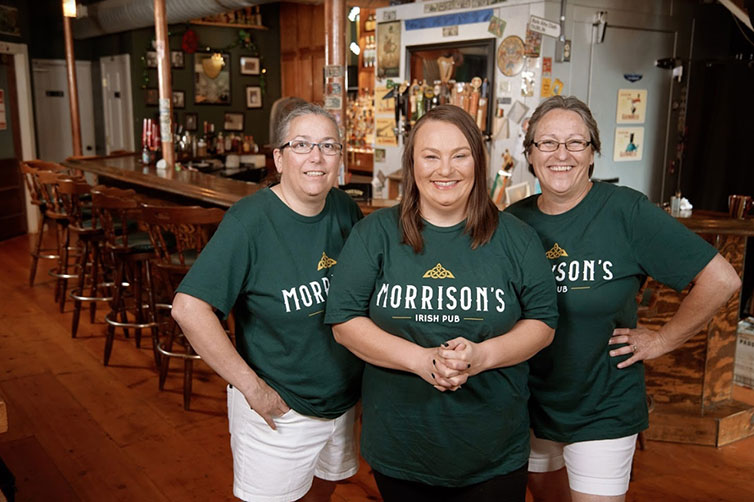 Though sales have increased year-over-year, the pub's owners recently revamped its marketing to spur more growth, particularly during slow weekdays.
"We don't short-cut quality, but where we did compromise was marketing," says Mary.
That's where Deluxe's Small Business Revolution came in. Deluxe worked with them to develop a new marketing strategy that included new branding, web presence, social media and print marketing. The goal was to attract more customers and increase sales during non-peak times and position Morrison's Irish Pub as a unique casual dining experience that immerses customers in the fun, comfort, and authentic taste of Ireland.
As part of that plan, PsPrint designed and printed new business cards, lunch punch cards, table tents, menus, and whiskey lists for Morrison's Irish Pub.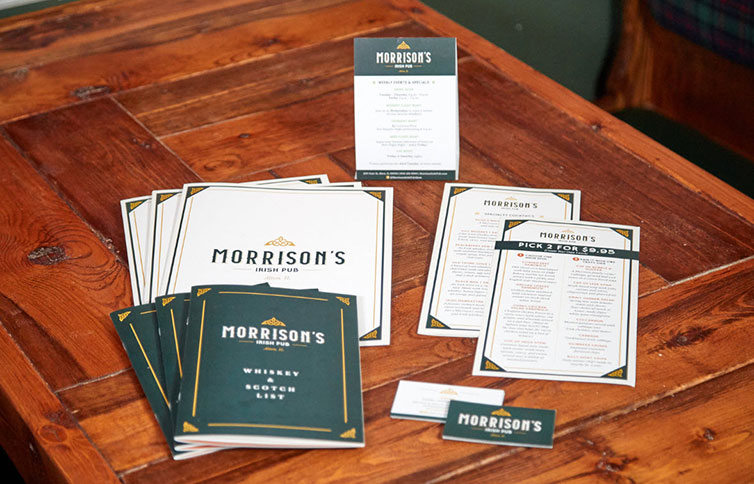 The new business cards feature a trinity icon, which is an important symbol in Irish culture that also beautifully represents the pub's three owners. Coupled with a new, modern font, the logo is warm yet distinguished – perfect for a pub that has one of the finest whiskey selections in the country.
The lunch punch cards are part of a strategy to increase lunch business; customers get a punch every time they visit, and when the card is full they receive a special discount or freebie.
Table tents were printed to showcase upcoming events as well as specialty cuisine and drink items – a great way to introduce patrons to new items and increase overall revenues for any restaurant.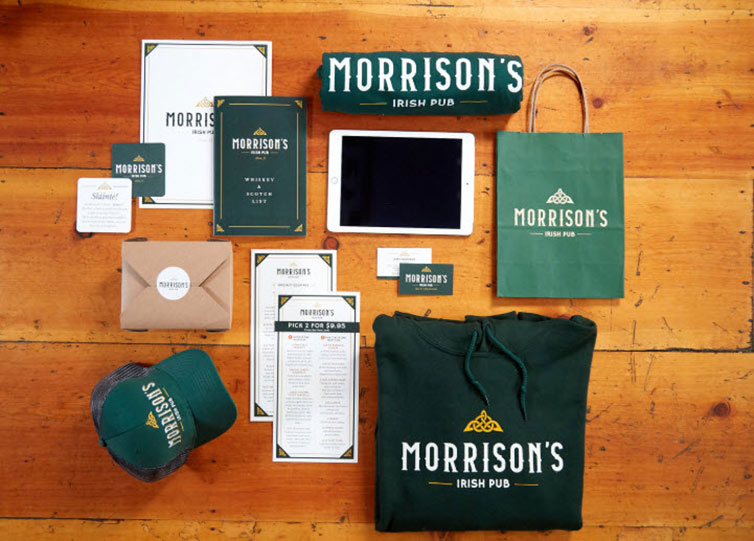 PsPrint also printed four different menus. The main menu was designed to be easy to read and printed in full color to enhance branding. It replaced an old menu that was originally printed in black and white. A new, shorter lunch menu was introduced, which offers curated dishes to serve patrons on the go.
Specialty drink menus were printed to highlight the pub's unique and popular drinks, and a whiskey menu booklet was printed to promote Morrison's extensive list of more than 60 whiskeys. More than a simple menu, the booklet guides both beginner and experts with a color-coded guide to intro, mid, and top-shelf whiskey categories. The whiskey menu was critical, as the pub had never printed one before despite whiskey serving as its most profitable item.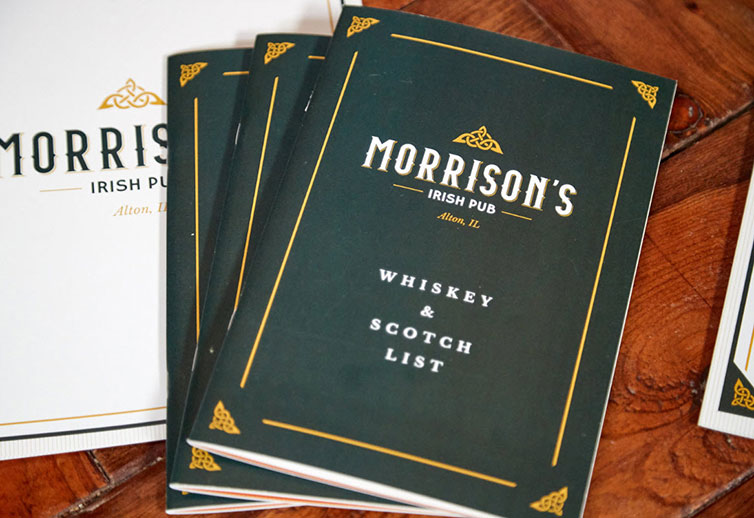 Morrison's Irish Pub's revamped marketing efforts have paid off. The pub experienced it's first $1,000 weekday in mid-June and can expect improved return on investment and continued growth as it looks toward the future.
Be sure to watch Morrison's Irish Pub's entire marketing makeover on Season 3 of Small Business Revolution – Main Street, a movement that shines the spotlight on the small businesses that unite our communities and drive our economy, airing as an eight-episode series on the Deluxe website and Hulu.