Shampooches founder Alicia Jeffries knows grooming can be a stressful experience for dogs, which is why she strives to create a spa-like experience that makes her "clients" feel comfortable and loved. She also knows marketing can be stressful for small businesses, which is why she recently gave her business a marketing makeover with the help of PsPrint's print marketing experts.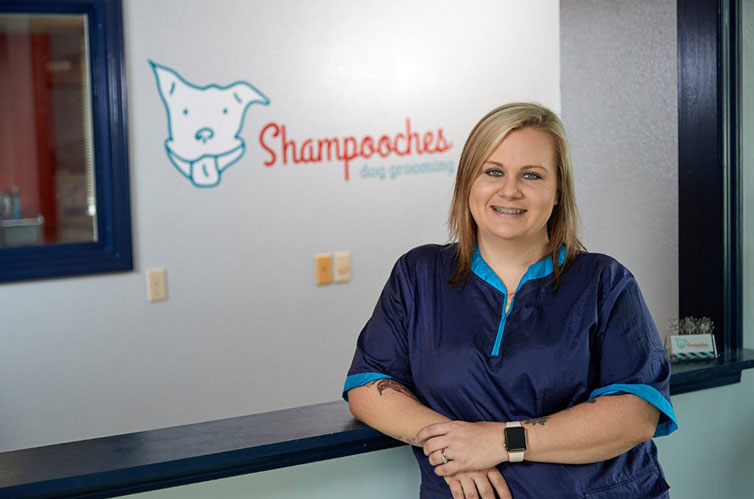 Based in Alton, IL, Shampooches has already made a name for itself. The business has been voted Alton's best dog groomer every year since 2015, and Jeffries has built the brand's reputation on a foundation of loving care, a spa atmosphere, safety, and superior quality.
"Grooming can be scary and stressful," she says. "I want the dogs to think, 'I'm going to get a massage, and this lady is going to hug and kiss me!'"
Despite her successes, Jeffries still faces heavy competition from local groomers and a national brand in her market. Shampooches recently moved into a new building with one full-time employee and another groomer on staff, though Jeffries admits her business isn't growing as quickly as she'd like. That's where Deluxe's Small Business Revolution came in.
Deluxe worked with Jeffries to develop a marketing strategy that included a revamped brand image, web presence, social media and print marketing. The strategy was designed to position Shampooches as the friendly neighborhood groomer who takes special care to make beloved pets feel special, comforted and confident.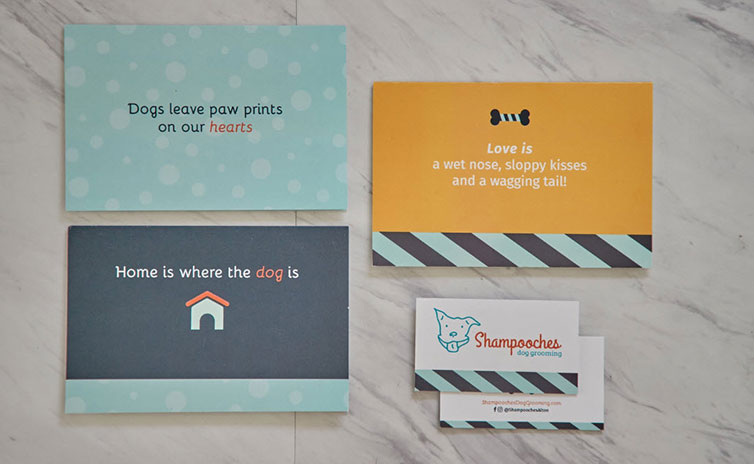 Campaign goals included acquiring new clients and walk-ins to grow revenue, position Shampooches as the best-quality, personable provider in the community, and introduce expanded offerings such as retail, a la carte services, a pet taxi, and a doggie daycare.
As part of that strategy, PsPrint designed and printed business cards featuring the new Shampooches logo. They also designed and printed congratulation cards to send to new dog owners, and even printed sympathy cards Jeffries can send to clients who have lost their canine companions.
The new business cards embrace that branding with a clean design and a memorable logo that lends itself to the pet-friendly personality Shampooches promotes.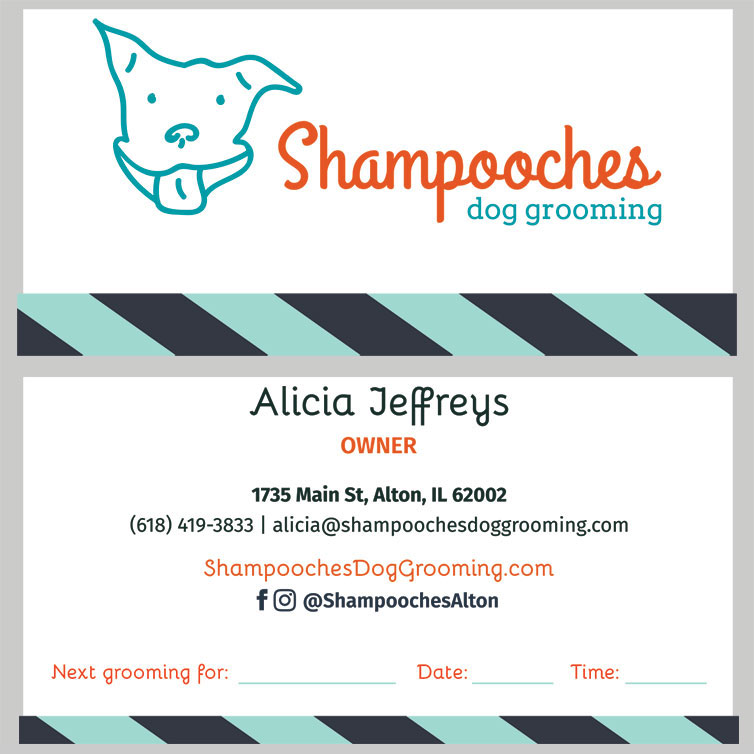 The congratulation cards are likewise friendly and inviting, and include dog-centric phrases that demonstrate Shampooches understands the importance dogs play in customers' lives, and suggest that Shampooches offers pooches the same loving care they enjoy at home.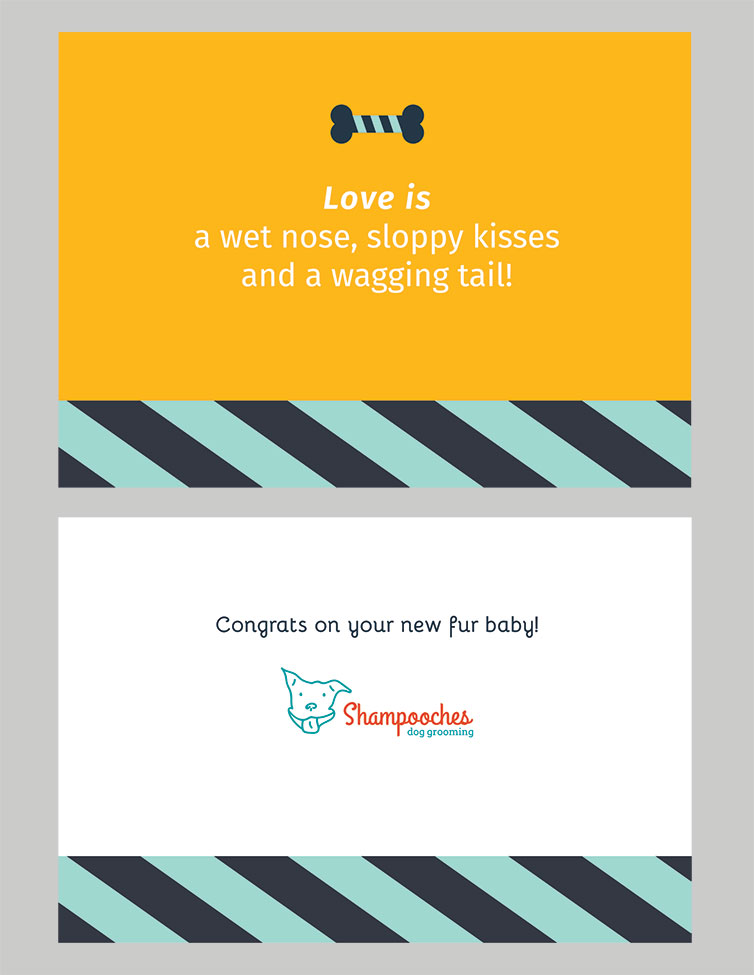 The sympathy cards express heartfelt condolences that prove Shampooches knows dogs are more than pets: they're family members that will be dearly missed.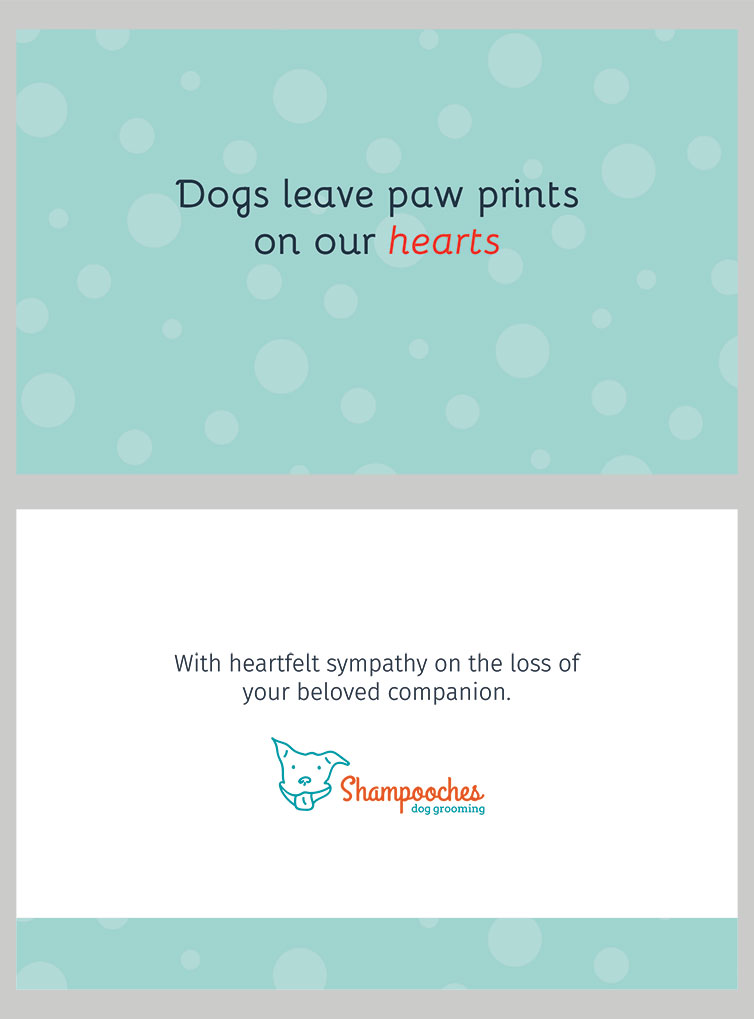 The new print marketing initiative captures the essence of the Shampooches brand. It is a powerful way to promote that brand image to clients seeking a spa-like experience for their fur babies with an emphasis on safety and quality. Together with other marketing tools, Shampooches has stronger branding and can expect greater ROI and business growth.
Be sure to follow along with the Shampooches marketing makeover on Season 3 of Small Business Revolution – Main Street, a movement that shines that spotlight on the small businesses that unite our communities and drive our economy, airing as an eight-episode series on the Deluxe website and Hulu.