Personal beauty inspires the confidence to live life to the fullest. For small businesses, a beautiful brand and strong marketing inspire consumer confidence. That mindset motivated a recent marketing makeover for Today's Beauty Supply, an Alton, Illinois-based shop that offers the hottest products for the latest trends in African American hair, cosmetics, lashes and more.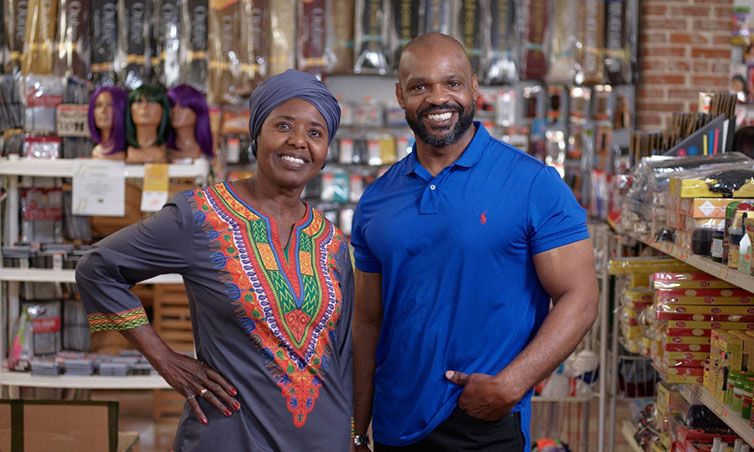 Benjamin Golley and Angela Grubb of Today's Beauty Supply
Owned and operated by Benjamin Golley with help from his sister, Angela Grubb, and his sons, Today's Beauty Supply is a family-owned business with a community focus (Benjamin has opened an adjacent space for youth programs and other community service initiatives). The company specializes in beauty products such as hair weaves, braids, extensions and wigs; eyelashes and chemical relaxers; and accessories.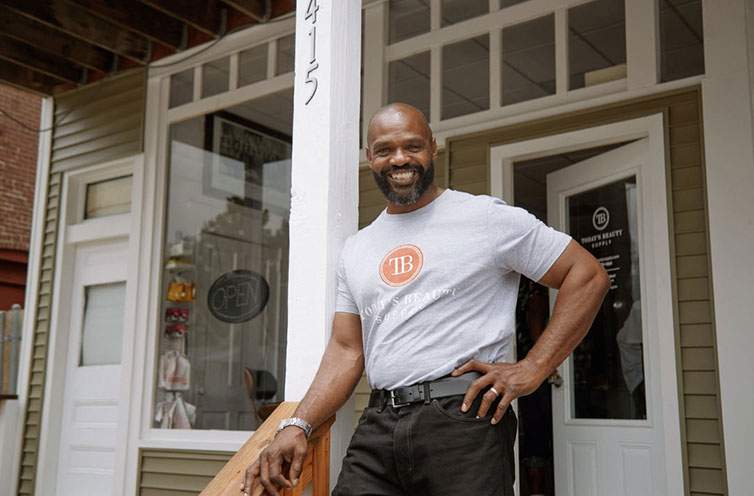 More than a beauty supply shop, Benjamin offers a complete beauty experience: He offers personalized product expertise to help his customers look their best. He knows his customers and competes on service, quality, and price. Today's Beauty Supply isn't about an ideal; it's a place to discover and encourage one's appearance as a path to well-being.
Despite a strong relationship with its customers, Today's Beauty Supply faces heavy competition from nearby shops and began to notice a dip in sales. That's where Deluxe's Small Business Revolution came in.
Deluxe worked with Benjamin to develop a marketing strategy designed to increase revenue, improve store eye appeal, optimize inventory, and rebrand the company for a stronger market position. The marketing makeover included new branding, a website, a social media campaign and print marketing.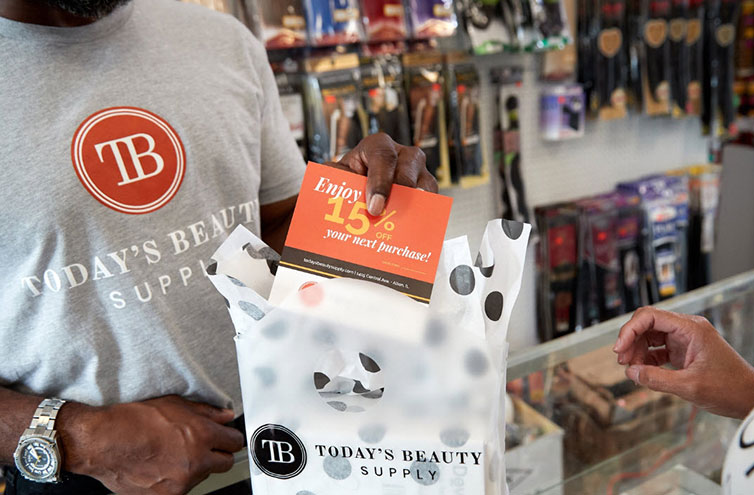 As part of the makeover, PsPrint designed and printed new business cards for Today's Beauty Supply. The business cards feature the company's new logo: an iconic circle shape with a clean, upscale look for a memorable branding foundation. The colors are warm and bright – perfect for a beauty business.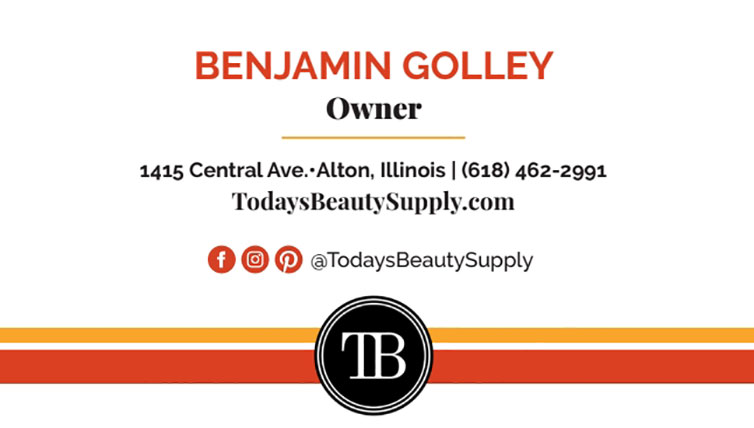 PsPrint also designed and printed postcards to encourage repeat visits with a discount offer. The postcards can be placed in retail bags at point-of-sale or sent via direct-mail to bring customers back into the shop.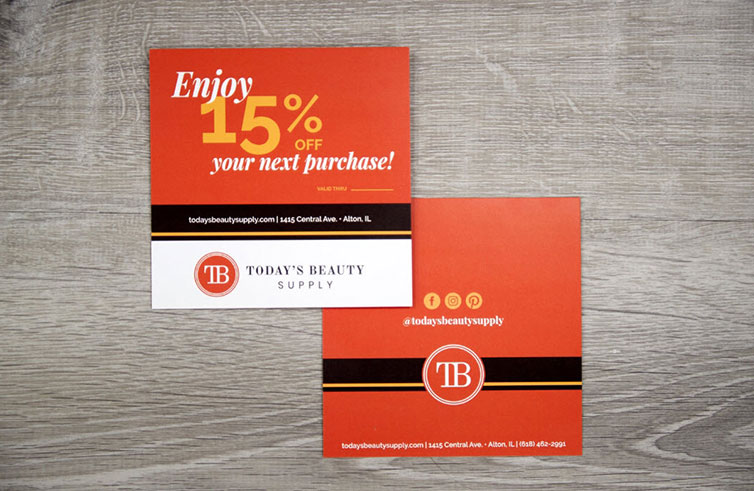 The new branding lends Today's Beauty Supply a more professional appearance, and the direct marketing works to encourage repeat business and customer loyalty. Together with other marketing initiatives, Today's Beauty Supply can expect increased business, an improved return on investment, and greater profitability as it looks toward the future.
Watch Today's Beauty Supply's complete marketing makeover on Season 3 of Small Business Revolution – Main Street, a movement that shines the spotlight on the small businesses that unite our communities and drive our economy, airing as an eight-episode series on the Deluxe website and Hulu.