If you're an entrepreneur, small business manager or marketer, you know how critical it is to effectively market in order to maximize your success. Consistent learning is important, whether you're a newbie or an established marketing veteran with 20 years of experience. The world of marketing is ever-evolving, so it's important to stay on top of current trends in order to get the most out of your marketing campaigns: print, direct mail and digital media. The following five online marketing courses, each taught by qualified industry veterans, will help you do just that; and best of all, each one of these courses is absolutely free!
The Famee Foundation is a nonprofit that features a free curriculum of marketing courses for a comprehensive education. Classes include a "31 Day Marketing Primer for Startups" and the "14 Day Quick Marketing Plan."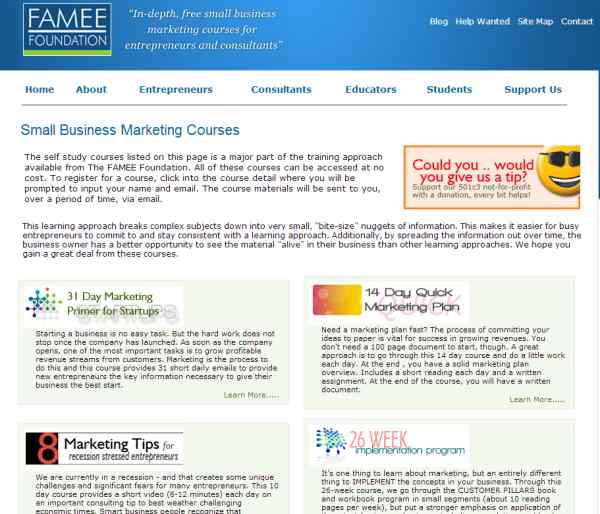 The Open University strives to deliver a college-quality education to the masses, for free. If you're in the retail industry, don't pass up the opportunity to take this course that aims to make you a better retail manager and marketer.
Want to be a better Internet marketer? Take this free course offered by Copyblogger, one of the web's most prominent (and successful) online marketing websites. The course is delivered via 20 emails that, granted, seek to enroll you in Copyblogger's other services; but they do so by giving you accurate information and an excellent education along the way. That lesson in giving customers value is priceless!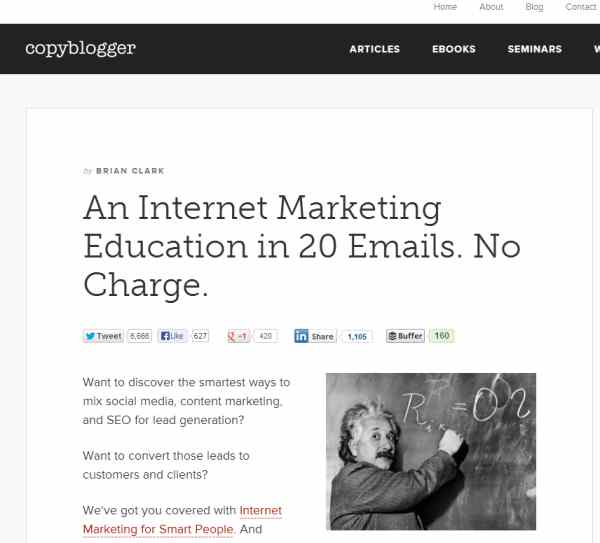 Alison features some of the best free education content on the web, including a series of marketing classes that include "Social Media Marketing," "Web Business Development and Marketing" and "Marketing Success For Your Business." If your business fails and you haven't taken these classes, you only have yourself to blame.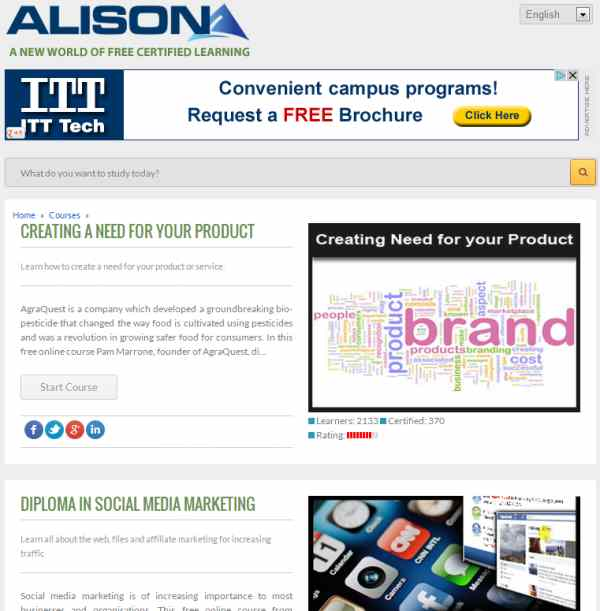 This 10-week marketing course isn't offered to anyone; you have to apply. But if you're accepted, you'll be enrolled in a comprehensive free online marketing program that not only gives you the education you need to succeed, but also helps you find job placement.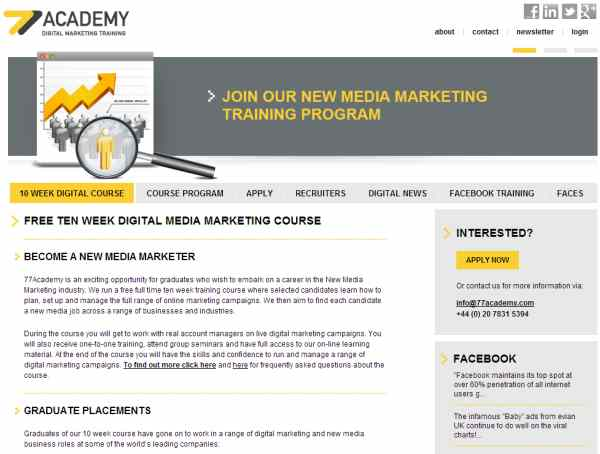 Have you ever taken an online marketing course? What program did you enroll in? What were your results? Let us know in the comments below!