If you want to launch a profitable fall marketing campaign, you need a plan to pull it off. The better you plan, the more efficient your marketing and the greater your return on investment. The following fall marketing campaign checklist will help you craft a compelling campaign that yields great results.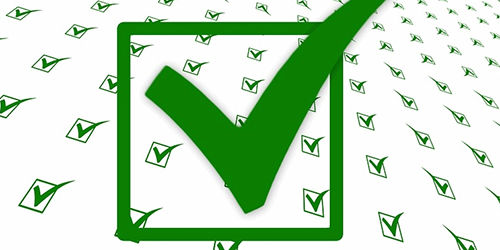 1. Review past marketing efforts
What marketing campaigns did you launch last fall?

What were their results?

What could you have improved?

What did you learn from those campaigns you can incorporate into this one?
2. Set your budget
How much are you willing and able to invest in this marketing campaign?

If your campaign bombs, can you afford to lose your investment?

Do you consider your marketing spend an investment with an expected return?
3. Set your goals
What will make this campaign a success?

How many sales or leads do you want?

What ROI do you want?

What measurable metrics can quantify the campaign's success?

What is your success statement? (Example: "This campaign will be successful if it nets a 20 percent return on investment")
4. Determine your audience
Will you market to new or existing customers, or both?

Is your audience well-defined and targeted?

What are your best customer demographics?

Do you need to create different customer profiles for different marketing initiatives?

What problems do your customers have, and how can you solve them?

What are your customers' passions, needs, and desires? How can you accommodate them?

What excites and motivates your customers?

How do your customers identify? Who are they? Who are you?
5. Study the competition
How are competitors reaching your audience?

What are your competitors doing that's working?

How can you do it better?

What mistakes are your competitors making?

How can you capitalize on their mistakes?

What can you learn from your competitors to apply to your marketing campaign?
6. Create your offer
What special offer can you create that will both motivate your customers to take action AND generate a healthy return for you?

Is your offer time-limited?

Do you have easy ways for your customers to respond to your offer? Multiple ways to respond?

Should you A/B test your offer and/or marketing materials?
7. Determine your marketing channels
How will you deliver your marketing pitch? Options include

print marketing

,

direct-mail

, digital, TV, radio, newspaper/magazine and

outdoor marketing

What marketing channels will your customers respond to?

What marketing channels haven't you tried?

Will you market through multiple channels simultaneously for greater reach and a comprehensive campaign?

What investment is required for each marketing channel?

How many potential customers can you reach with each?

Can you reach enough customers to make your marketing campaign successful, assuming a one percent or two percent response rate?

Do your selected marketing channels and volume fit with your established budget?
8. Product your marketing materials
Is your sales copy and/or marketing script attention-getting and compelling?

Do you incorporate customers benefits instead of just features into your marketing?

Is your message simple, yet meaningful?

Do you mention your time-limited special offer? More than once?

Are your headlines powerful?

Do you include a call to action?

Is your design attention-getting and meaningful? Does it work with your copy to guide customers to your special offer and call to action?

Are your marketing material exclusively written and designed to help you achieve your stated campaign goals?

Do your marketing materials include a tracking mechanism? (Examples: coupon codes, print coupons, tracked phone numbers, unique URLs, etc.)

Have you researched multiple providers to get the best combination of quality and price? Both directly contribute to your return on investment
9. Distribute your marketing materials
How will you get your marketing pitch in front of your audience? Options include direct-mail and

door hangers

, face-to-face takeaways such as

brochures

and

business cards

, leave-behind

flyers

, and more

Are your customers likely to notice and respond to your distribution strategy?

Who and what will you be competing with for your customers' attention? How will you earn it?
10. Follow-through
How will you serve customers who respond to your offer?

Will the purchasing experience be quick, easy, and pleasant?

How can you improve the purchasing experience for your customers?

Do you have a strategy for collecting customer data?

How will you track customer response?

Is your staff/customer service team ready to follow through on your special offer?
11. Analyze
Did your campaign meet your goals?

Why or why not?

What marketing channels proved the most profitable?

Based on your measured metrics and campaign analysis, what have you learned that you can apply to improve response and ROI for your next marketing campaign?
Marketing isn't rocket science, but having a well-thought-out plan and committing to it can definitely help you be a more successful marketer. Even better, a sound marketing checklist like the one above will help you learn from your mistakes and successes so you can continue to build on your knowledge and get even better results as you grow your business.
Ready to launch your fall marketing campaign? Maximize your return on investment with discounted printing prices!
Image via Pixabay