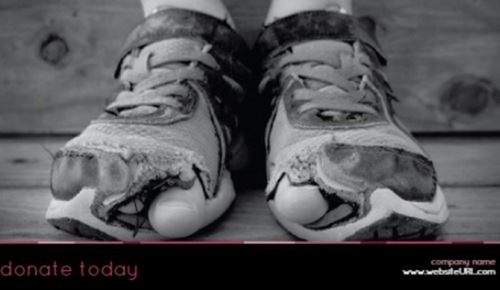 If your nonprofit organization holds a holiday donation drive, you know how important it is to reach targeted donors – chances are, a small percentage of donors account for the majority of your donations. That's why nonprofit mailing postcards can be so effective at yielding charitable donations for your holiday drive. Here's why your organization should use nonprofit mailing postcards to generate holiday donations.
Targeted distribution
Nonprofit mailing postcards allow you take advantage of targeted distribution, so your nonprofit marketing efforts (and investment) aren't wasted and only reach those who are likely to donate. You might have an in-house mailing list of past donors, and that's a great place to start. You can also use your in-house list to compile demographic data on your best donors, then use that data to create a new mailing list the helps you expand your reach – again, only to those who are most likely to donate.
Presentation control
When it comes to nonprofit mailing postcards, you're entirely in control of presentation. You control the message, design, layout, call to action, and even the paper stock your postcards are printed on. All of this allows you to present your targeted audience with a compelling case to offer donations for your cause.
Planned vs. impulse giving
Some organizations famously engage in department store drives – they sit outside stores and collect change and a few bills as donors leave. There's nothing wrong with this strategy; however, the result is minimal donation per donor. Impulse donations can add up, but it takes a lot of donors (and time and effort) to collect enough to make the venture worthwhile. Nonprofit mailing postcards, on the other hand, engage donors in planned giving – which means the average donation is likely to be much higher than impulse giving.
Printing and mailing discounts
Nonprofit organizations can take advantage of postcard printing and mailing discounts that make it easy to keep your investment low and your return on investment high. In fact, you can print and mail nonprofit postcards for fees that are less than half the standard rates. Combine discounted printing and mailing with targeted distribution, and you have a recipe for nonprofit postcard mailing success. Start planning your nonprofit postcard mailing campaign to generate holiday donations today.