Americans spend an average of $92 per person on Halloween, totaling more than $9 billion in total annual Halloween sales – which means there's plenty of Halloween profits to go around. Booklet printing is one of the best ways to boost Halloween sales for your business. The following details why you should print booklets to scare up business this October, plus killer Halloween booklet marketing ideas that will help you grow your company.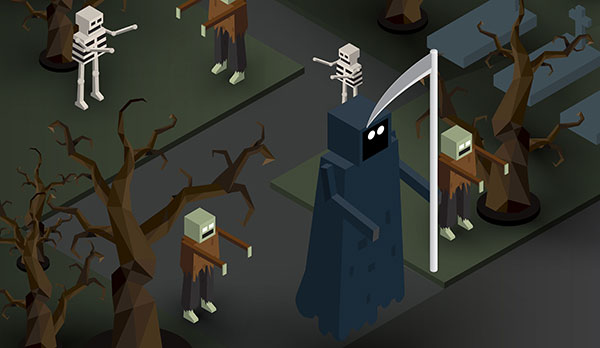 Why you should print booklets for Halloween marketing
Halloween is one of the most interactive and creative holidays. Each October, many people go all-out to throw wicked Halloween parties, craft crazy costumes, outfit homes with chilling decorations and travel to haunted attractions. That means people are especially receptive to new ideas and advice – and booklets are the perfect mediums for delivering it.
Consider these booklet facts:
Booklets are value-added marketing tools your customers will find useful
Booklets are tangible and non-obtrusive; they show customers you're a serious company, and they can be digested at your customers' convenience (versus obtrusive TV and digital ads)
Booklets make it easy for customers to identify with you, especially if you print booklets

that help them achieve their goals

Booklets offer multiple distribution options: point-of-sale displays, handouts and takeaways, and direct mail, for example
The best booklets are packed with helpful tips your customers can use, but also peppered with mentions of your products and services. The key to a great Halloween booklet lies in suggesting your products and services in the proper context so customers see a natural connection between what you sell and how it will help them achieve their goals.
When you print booklets that mix marketing with useful content, it's a winning combination customers will respond to.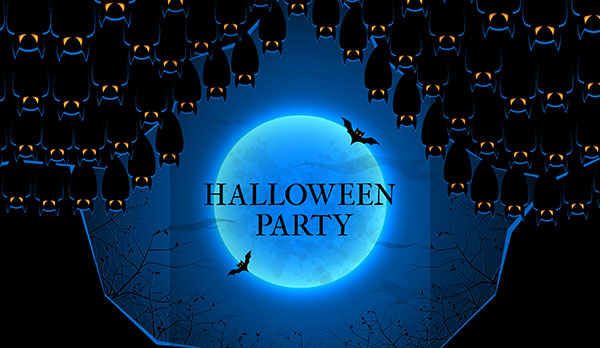 Halloween booklet marketing ideas
Try these Halloween booklet marketing ideas to connect with customers and influence sales.
Halloween party planning guide
Help customers plan the perfect Halloween party, whether it's a house party for friends and family or a nightclub Halloween bash.
Halloween cookbook
Collect Halloween recipes and print them in a fun booklet, complete with full-color images and step-by-step instructions. This is perfect for Halloween kids parties!
Halloween decoration guide
Show your customers how to decorate their homes in style with a comprehensive booklet.
How to create a haunted house
Make it easy for your customers to design their own haunted houses – either for fun or for businesses and nonprofits that seek to raise funds.
Halloween wedding guide
Halloween weddings are popular, and you can create a guide that caters to couples who wish to wed on the holiday.
Trick or treat safety guide
Trick or treat is a hallowed tradition, but safety is always a concern. Print booklets that offer safety tips to ease parent concerns and help children enjoy a fun and safe night out.
Halloween travel guide
Showcase fun Halloween destinations: haunted houses and attractions, historical haunts, and more. Halloween travel guides are perfect for any company that wants to promote its travel-related business as well as destination marketers who want to draw travelers in.
Halloween business guide
Are you a B2B marketer? Print booklets that help customers launch their own Halloween marketing campaigns. Include case studies, portfolio photos and customer testimonials.
Halloween inspiration booklet
Collect Halloween photos – table spreads, haunted décor, costumes and more – and print booklets designed to inspire your customers.
Choosing a theme for your Halloween booklet is a simple as understanding your customers: what are their goals this Halloween, and how can you help them achieve those goals? Identify natural segues to your products and services, so your content is not only useful but also works to drive sales.
Ready to print booklets that boost Halloween sales? Do it for less with discount booklet printing today!