Do you want to try print marketing but you're not sure where to start? Print marketing is a powerful way to grow your business, whether you're looking for ways to market your startup or you need to boost sales for an established business. In fact, print is one of the best ways to promote your business – just consider these print marketing statistics:
There's no question print marketing is effective, but if you've never tried it before and you're not sure where to start? Not to worry – this guide will walk you through the basics of print marketing so you can develop a print marketing campaign that's designed for success!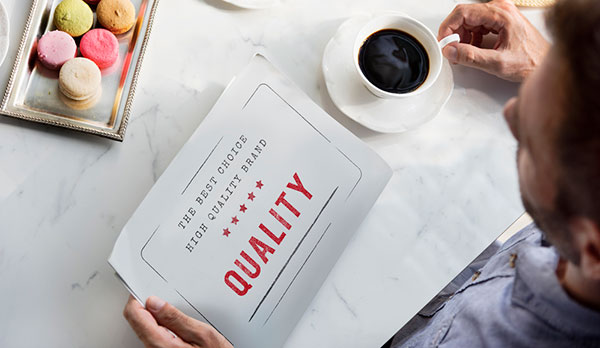 1. Set print marketing goals and budget
Your print marketing goals will inform your decisions as you plan your print marketing campaign. General print marketing goals might be to:
Attract new customers
Sell new products or services to existing customers
Increase brand recognition
Introduce a new product or service
Once you have general goals, you should make them as specific as possible. For example:
Spur $10,000 in new sales
Attract 50 new customers
Generate 100 new leads for your sales pipeline
Earn a 20% return on investment (ROI)
Measurable goals make it easy to evaluate the success of your print marketing campaign and set benchmarks for future marketing efforts.
Once you've established your goals, you should set a budget. There are no hard-and-fast rules for how much you should budget for a given print marketing campaign; the number should be one you're comfortable with, and that gets ample reach to generate enough response to make your campaign profitable.
For example, if you print 10,000 postcards and assume a two percent response rate (which is lower than average, but generally a safe assumption), you'll get 200 responses. You can then figure out the value of those 200 responses and subtract the cost to print and mail your postcards to estimate your campaign profits.
Here's how that might look if it costs $4,000 to print and mail your postcards and each sale is worth $100:
200 responses X $100/sale = $20,000 gross - $4,000 investment = $16,000 profit
Of course, you'll also need to consider your cost of goods sold. In this scenario, if your cost of goods sold is $50 per sale, that would reduce your profit by $8,000 – and still leave a healthy $8,000 profit for your campaign.
If your estimates meet your goals, you have a workable budget!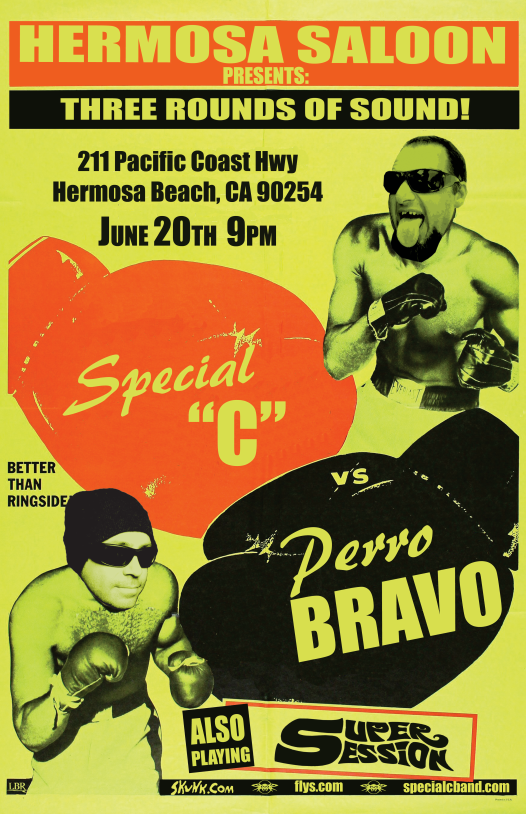 Poster for Long Beach Records
2. Choose your print marketing products
The best print marketing campaigns incorporate multiple channels: direct mail, print display and outdoor marketing, for example. Your audience will help you decide which marketing tools to print.
Consider these questions:
What's the best way to reach your audience?
What places do they frequent?
What routes do they drive?
Which events do they attend?
Are there any non-competing businesses that share the same audience you can partner with?
Are you targeting consumers (B2C) or businesses (B2B)?
Do you see customers face-to-face? Or is all business conducted remotely?
How are your competitors reaching customers? Are they doing anything you can emulate? Are they missing any opportunities you can take advantage of?
Once you have a good idea of where you can reach your customers, you can decide how you want to reach them.
Here's a matrix you can use to print the right marketing products for your audience.
 

Marketing Tools

Direct-Mail

Direct-mail postcards (sent to house list, mailing list generated by demographics, or via EDDM Every Door Direct Mail)

Sales letters

Greeting cards/Invitation cards

Newsletters

Print Display and Leave Behinds

Brochures

Posters

Calendars

Table tents

Stickers

Outdoor

Wall graphics

Yard signs

Stickers

Promotional

Coasters

Bookmarks
3. Create your print marketing design and copy
By now you know how and where you want to reach your audience. The next step is to develop your print marketing tools. Start by writing your copy. Good print marketing copy ideas include:
Command attention with an interesting headline
Create desire by listing the benefits of your products and services
Deliver a time-limited special offer to motivate responses
Include a call to action that tells customers exactly what to do next to take advantage of your offer
Once you've written your copy, you can design your print marketing tools. Good print marketing design ideas include:
Excellent visual flow from headline to the offer and call to action
Attention-getting images that reinforce the message
Large, easy-to-read fonts and a clean layout with white space to separate visual elements
If you're not a graphic designer, you can hire a professional designer or use free print marketing templates and a free online design tool to upload your own logo and point-and-click your way to a professional design.
In addition to crafting postcard copy and design, you should consider adding a way to measure response: a coupon code, for example, or a custom URL.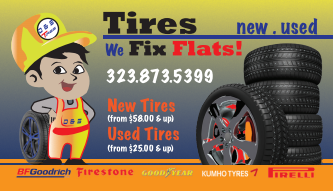 Business card for D & S Auto Repair designed by GDesign
4. Print marketing products at discount prices
Print marketing represents an investment with an expected return, and you can maximize that return by printing premium marketing tools at discount prices. Look for ways to make your marketing tools stand out. For example:
Oversized postcards, posters, flyers, and other marketing tools stand out from the competition
Special paper stocks, such as velvet with soft-touch coating or ultra postcards

(which are triple-thick and feature an attractive band of edge color) have powerful visual and tactile impact

Quality printing influences customer decision-making, as they equate the quality of your printed materials with the quality of your products and services
Printing on recycled paper stock with soy inks (which produce more vibrant colors than petroleum inks) can make you more attractive to environmentally-conscious customers
Finishing options such as a high-gloss UV coating and perfect bind booklets can enhance your visual appeal
Higher quantity typically means a lower price-per-piece so that you can get more bang for your marketing buck; at the same time, there are options for low-volume printing, such as short-run poster printing
No matter what you're printing, be sure to find a balance between quality and price so you can print affordable print marketing tools without sacrificing visual appeal.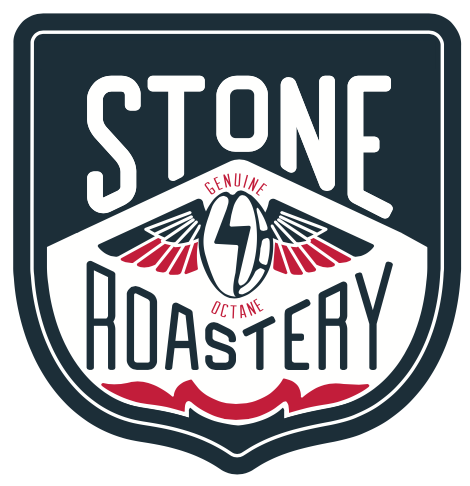 Die-cut flyer designed by Kruhu for Stone Roastery
5. Distribute your print marketing tools
Once you've finished printing, you need to get your print marketing tools in front of your audience.
Direct-mail makes it easy since the Post Office does the work (in fact, you can even have your printing company handle the addressing and mailing, too, so it's hands-off once you submit your artwork).
Print display products can be placed in public locations such as community bulletin boards and in partner establishments, handed directly to potential customers, on countertops, windows, and doors, and even placed in packages you ship and customers shopping bags.
Outdoor marketing should be placed in strategic areas. Banners, for example, can be placed along busy roadways; while door hangers can be distributed in targeted neighborhoods. You can have employees distribute your outdoor marketing tools for you, or you can hire a company to do it.
Promotional products can be distributed to partner establishments and handed to customers at the point-of-sale. They can also be given away at events.
Consider the best places to distribute your print marketing products, then create a plan to put them in front of a targeted audience.
Print marketing isn't difficult, but it pays give yourself a strategic advantage by thinking through every aspect of your print marketing campaign to ensure it will help you achieve your goals. Get started today with discount printing services!