Mother's Day has come and gone, but that doesn't mean we should neglect to honor our mothers the rest of the year. I always like to showcase creative graphic design in advertising and marketing, especially those original works you can use as inspiration for your own designs (see "Sweet Mother's Day Marketing Advertisements").
But not all advertisements are inspiration worthy, or at least not mainstream enough to include in my typical lists. No, some ads are just plain weird. My search for weird Mother's Day advertisements was relatively simple: After being bombarded with sexist ads of yesteryear and plenty of funny, though perhaps inappropriate, prophylactic ads. After weeding through those, I leave you with five gems from different marketing segments that remain perfect examples of weird advertisements for mom.
Decide for yourself whether they're odd, or just plain creepy.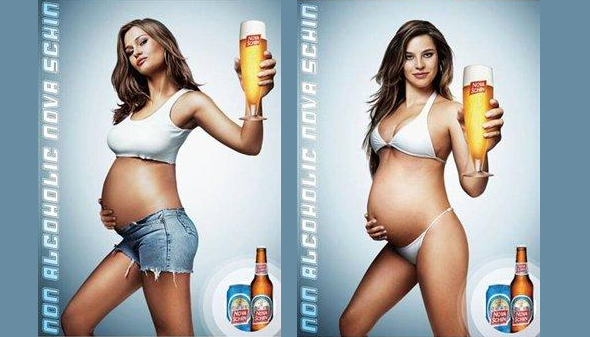 When you're pregnant but simply can't live without your nightly six pack, Nova Schin to the rescue!

While I agree with the sentiment, Hell would freeze over before I'd ever give my mother a gift from this fine establishment.
This Motrin commercial and accompanying print advertisement had very brief runs due to public outcry from enraged mothers.
Don't Be A Prisoner to House Work
Dramatic, tearful and meaningful, this commercial is actually well done, but creepy in my book nonetheless.
My wife's grandmother used to tell her "If you've got it, flaunt it." Seriously. That was weird enough, given the source. This commercial is even weirder.