Are you looking for a powerful holiday marketing tool that's customer-friendly, effective, and cost-efficient? Calendars might be the solution you're looking for. In fact, calendars could be considered the ultimate holiday marketing tools. Here's why.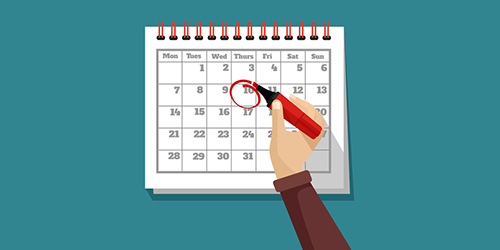 Calendars are bona fide gifts
Unlike most marketing tools, calendars are considered gifts. Many people buy calendars to give to family and friends during the holiday season. People want and use calendars, particularly calendars that feature themes they love. Select a theme your customers will enjoy displaying and that also has relevance to your business (for example, a pet store could print calendars featuring cute puppies and kittens). Then, give your calendars away to customers via face-to-face handoffs, counter displays, and direct-mail marketing.
Calendars offer year-round marketing
Not only are calendars gifts, they're gifts that keep on giving year-round to you and your customers. Your customers get a new, attractive image or illustration plus schedule planner each month, while you get to put your brand front-and-center month after month. You also enjoy the exposure afforded by your customers proudly displaying your calendars on their walls or desks.
Calendars can drive sales
Calendars can do more than increase brand awareness; they can also serve as direct marketing tools. Come up with a unique promotion each month, then place it on your calendar design with a coupon code for measuring response. This is great for seasonal companies such as home improvement stores, but can work for nearly any business.
Calendars are cheaper than you think
The initial cost to print calendars might be greater than some marketing tools, but when you consider the price per view, per person, per day, calendars are among the cheapest marketing tools you can print. For example, let's say you print 1,000 full-color wall calendars for $2,500. You could have up to 1,000 people viewing your calendar twice daily for 365 days – that's 730,000 views, yielding a price-per-view of just 3/10 of a penny.
Ready to launch your own holiday calendar marketing campaign? Don't forget to add in this year's December, which will allow you to place your calendars early and well ahead of your competitors!