How far in advance do you begin planning your marketing campaigns? If you consistently find yourself struggling to keep up with marketing, you're probably not starting soon enough. Planning ahead affords marketers multiple luxuries that not only make marketing easier but more effective as well. The following details why marketers need to plan ahead.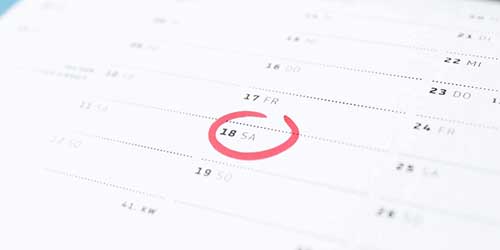 Research for ROI
One of the most compelling reasons to plan ahead is that it allows you the time you need to conduct research that leads to better ROI. Taking the time to dig into the best ways to reach your audience – where to reach customers, how to approach them, and what types of promotions they'll respond to – makes your marketing dollars stretch farther, increases your return on investment, and ultimately makes you a better marketer.
Cover all your bases
Planning ahead also lets you explore all marketing avenues so you can build a comprehensive campaign. It allows you to launch marketing initiatives on multiple fronts, from print to digital to radio, TV, and outdoor marketing. All of these take time to produce, but when you plan ahead you can take the time you need to make sure all of these parts work together to firmly establish your pitch and create desire in customers' minds.
New opportunities
Planning ahead also makes it easy to take advantage of new, last-minute opportunities. When you're not busy scrambling to put the final touches on your marketing campaign, you can find new opportunities to engage with customers on a more personal level: greeting cards, phone calls, social media, impromptu events, and more.
Competitive advantage
Add it all up, and planning ahead not only makes life easier as a marketer, but also gives you a competitive advantage that can boost profits. While your competitors are trying to figure out how to best reach customers, you're able to insert your brand into the conversation while the rest of your campaign practically operates on auto-pilot.
So, how soon should you begin planning your next big marketing campaign? It ultimately depends on how comprehensive your campaign will be, but in many cases you should begin planning two to three months in advance. For larger promotions, such as end-of-year holiday marketing, you might even begin planning mid-year. When it's time to begin planning, don't forget to maximize your return on investment with discount printing services!