Do you write personalized letters to your clients? If not, you're missing a golden opportunity to differentiate yourself from competitors, put your company in a positive light, and – most importantly – foster long-term relationships that reward both you and your clients.
A report by Accenture found that 56 percent of customers are more likely to buy from companies that recognize them by name. Personalization is an important marketing strategy, but letter-writing goes beyond simply inserting names with variable data printing.
A handwritten letter delivered via direct-mail seats itself deep in your clients' memories. It allows you to tailor your message to each individual client. The strategy might not be ideal for companies who cater to thousands of clients, but if you're a small business owner with a few dozen clients it's a powerful strategy that can pay huge dividends. And, even if you do have hundreds or thousands of clients, a personalized letter to your top 10 clients can have a similar impact.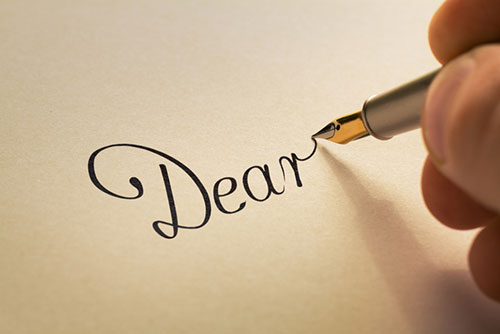 Direct-mail letters are welcomed. The United States Postal Service says 56 percent of people say receiving mail is "a real pleasure," and that includes other forms of direct-mail, such as postcards. Letters are far more intimate and meaningful. The USPS also found that 69 percent of people say direct-mail is more personal that online communication, and people spend an average of 30 minutes reading their mail – ten times longer than they spend reading email.
Your clients will appreciate receiving your letters, especially if you drop the sales pitch and write carefully-crafted, handwritten letters that:
Ask how you can better serve them
Mention specific details about your interaction (their hobbies, their families, their concerns, etc.)
Address complaints and resolve their problems
Remember: people prefer to buy from people, not companies, and a personalized letter humanizes you. It demonstrates your commitment to customer service, and makes it easy for customers to like you and want to do business with you.
Of course, you want your letters to exude professionalism, so you should print company letterhead to write them on.
You should also print branded envelopes, and personalize the address and return address. If you handwrite them, you'll increase your open rate and all but ensure your letters will be read.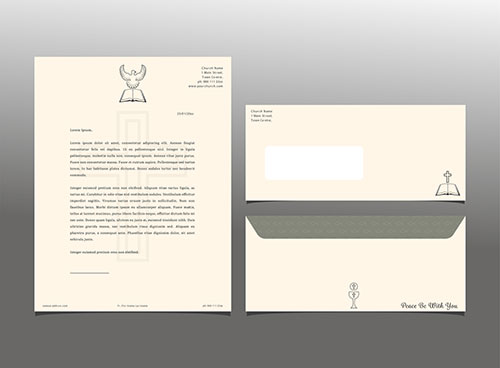 If you're not sure how to use personalized letters to increase business, try the following strategy:
Send handwritten letters on company letterhead to your top 10 clients. Thank them for their business, and personalize every aspect: What did they buy? What problems were they solving? What were their motivations? What other things did you discuss? How are their kids?
Ask them to get in touch if you can help. Let them know you're a quick email or phone call away. Then, tell them you're going to follow up in a week to see if there is any way you can improve their experience.
Follow up. A week or so after your letters are delivered, pick up the phone and call your clients. Ask them if they've had a chance to read the letter, and let them know you're following up – as promised – to find ways to improve their experience with you.
Though you're only reaching out to a few clients, this personalized approach can lead to tons of future business. Your clients will trust you, they'll appreciate you, and they'll feel confident you have their best interests at heart.
What other type of marketing campaign could be so powerful?
Ready to foster healthy client relationships with personalized letters? Do it for less with discount letterhead printing services.