Expressing appreciation is one of the simplest, yet most meaningful, things you can do to establish and maintain a loyal customer base. Thank you cards are perhaps the easiest tools for demonstrating your appreciation, which is why many companies send thank you cards to customers after purchases or simply to reconnect. More meaningful than emails, thank you cards are tangible mementos your customers will notice and remember. That's why not just any thank you card will do. If you want to truly make a favorable and lasting impression, your business needs custom thank you cards. Here's why.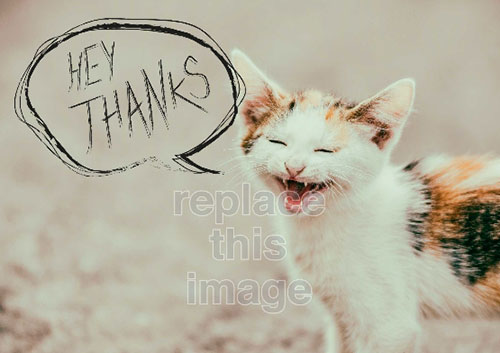 Custom thank you cards are more personal
Printing custom thank you cards allows you to leave room for handwritten notes. This personalized approach is more meaningful to customers, and vastly increases the likelihood they'll appreciate your efforts. Why leave customer appreciation to machines when, for the same investment, you can personalize your thank you cards and genuinely connect with your customers?
Custom thank you cards are more memorable
Generic store-bought cards all the look the same, but custom thank you cards can feature designs not duplicated anywhere else. Apply your branding liberally, and your thank you cards will be more memorable than your competitors'. In addition, the personalized approach of handwritten notes makes your thank you cards more likely to be read and, later, remembered when your customers need to buy what you sell.
Moreover, custom thank you cards allow you to choose from a variety of paper stocks, which enhance your branding and offer customers a pleasant tactile sensation they'll association with your business. You can even help your thank you cards get noticed with matching custom envelopes, envelope sealers, and address labels.
Custom thank you cards differentiate you from competitors
Every brand and business wants to be different; you want to be perceived as better than your competition, and custom thank you cards offer one way to do that. From your unique, branded thank you card design to personalized notes, you can make your investment far more valuable than its cost simply by taking the time to differentiate yourself from the competition with custom thank you cards.
Speaking of custom design, you don't need to hire a graphic designer to craft custom thank you cards your customers will love. All you need is PsPrint's online thank you card maker – pick a free, professional template, then point-and-click your way to creating a custom thank you card that's uniquely yours.
Create your own custom thank you cards today.