Calendars are among the best marketing tools because they're used  daily year-round, which means they have an exceedingly low price-per-person-per-view.  Calendars are also profitable products. A great calendar design incorporates a theme that is relevant to the end-user, and no matter your theme or purpose for calendar printing, you can find inspiration in the following 10 creative calendar designs.
This colorful calendar design places more emphasis on iconic illustrations that match monthly themes than on the gridded calendar dates.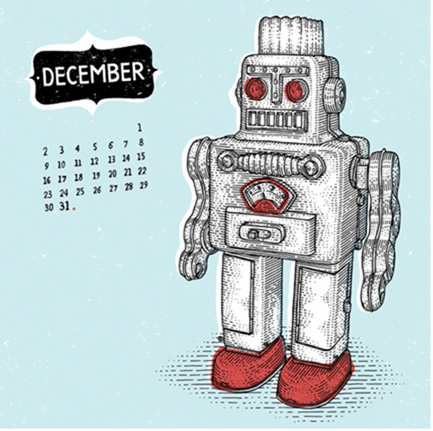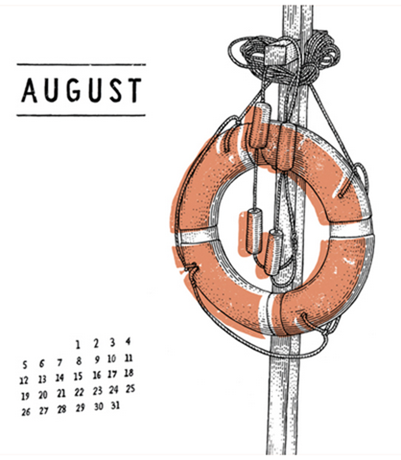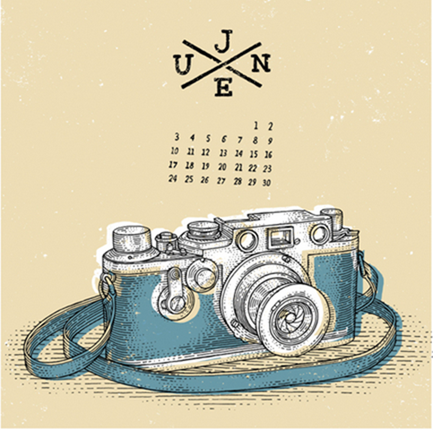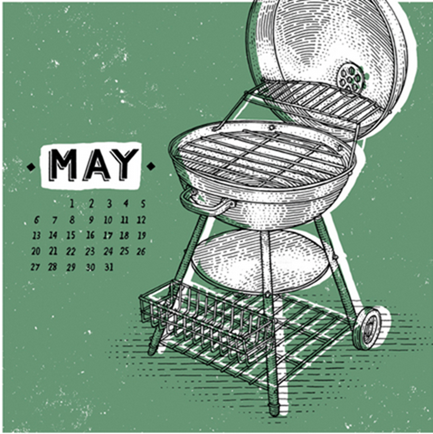 This creative calendar design comes in a bound book that can be popped open and propped on your desk.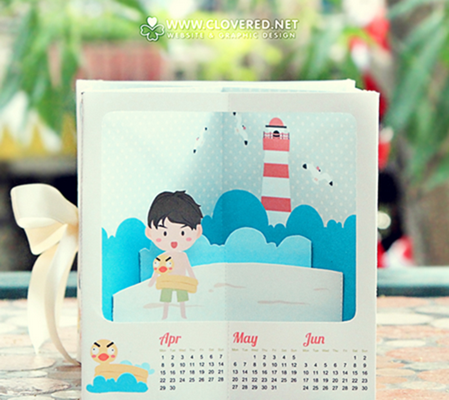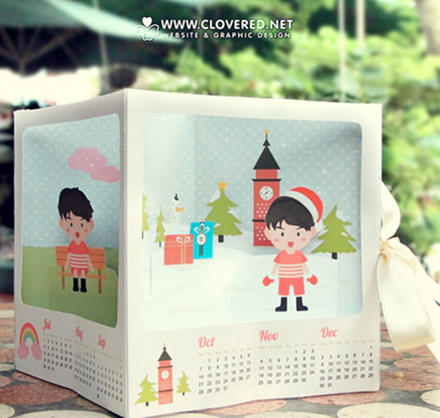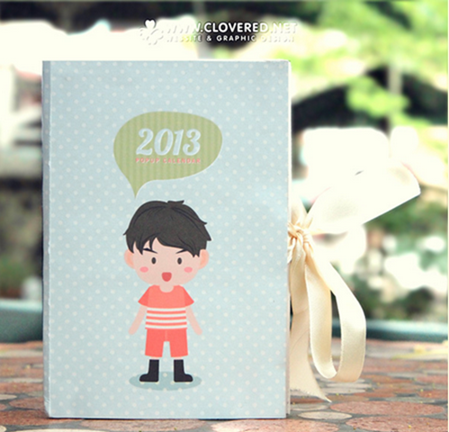 A perfect calendar design for those who love a minimalist approach. This calendar comes folded in a binder that, when opened, expands to reveal a hanging threat and plain grids for date management.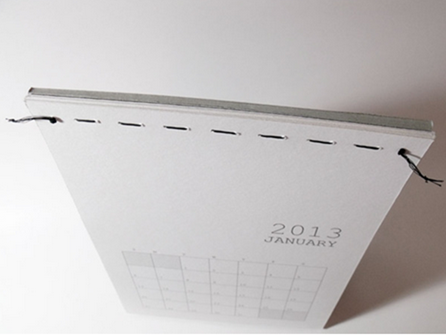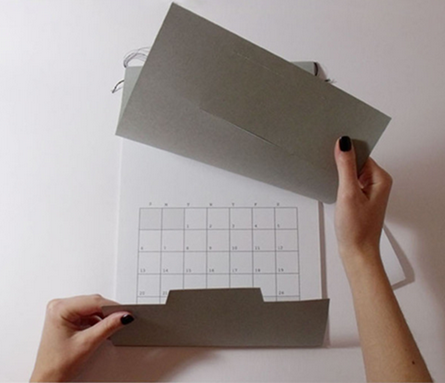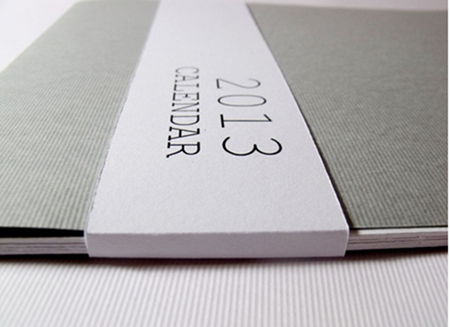 This calendar design features a unique theme: famous quotes that have to do with months and seasons, each rendered in beautiful type.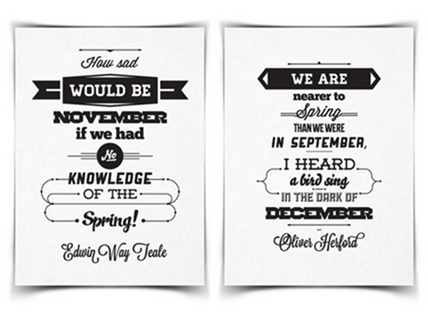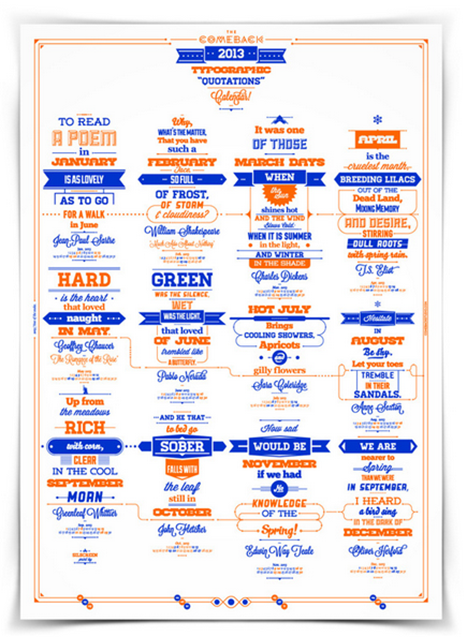 Instead of gridded dates, this calendar design lets you track the day of the year by peeling off stickers that reveal color hex shapes underneath. At the end of the year, you get a pretty poster to hang for years to come.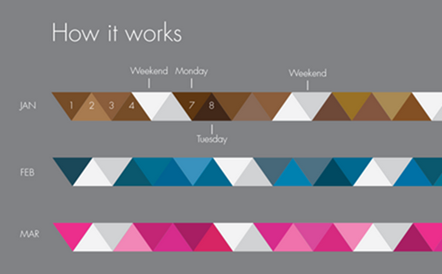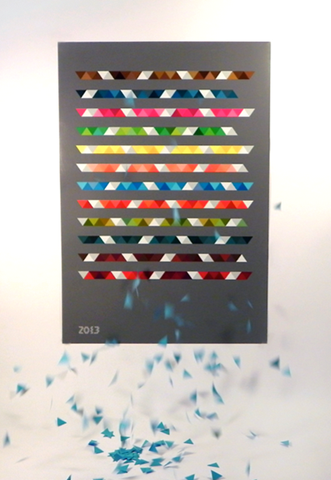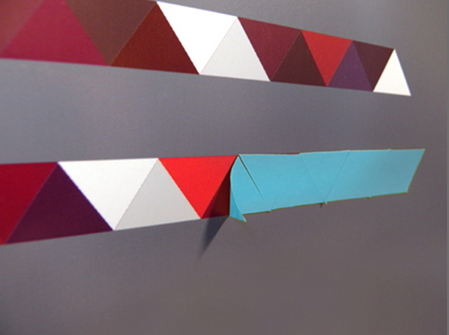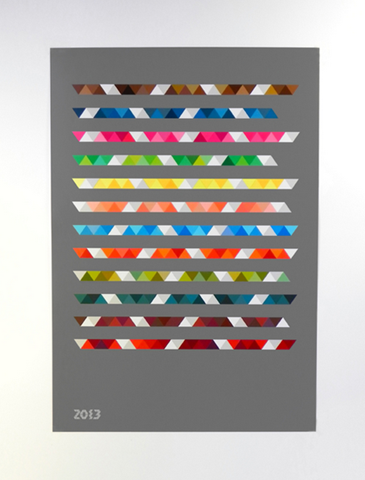 This is another calendar that features typography. During development, the designer left the process open to feedback, and ultimately changed a few features to meet demand.  I like how it separates dates not by chronology, but by day of the week.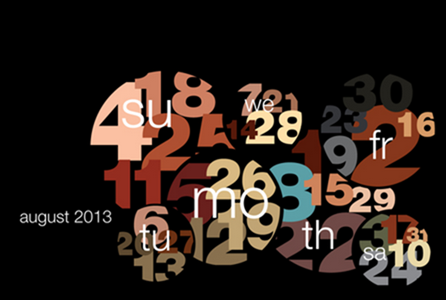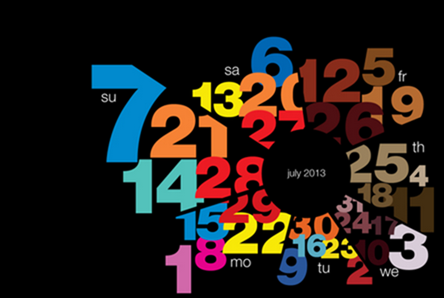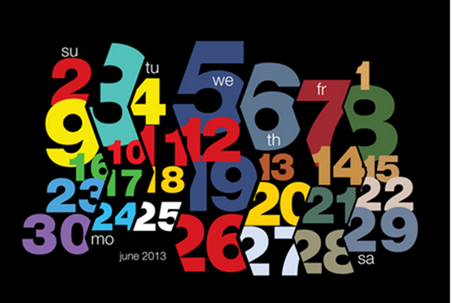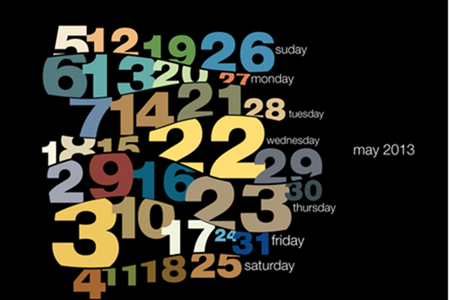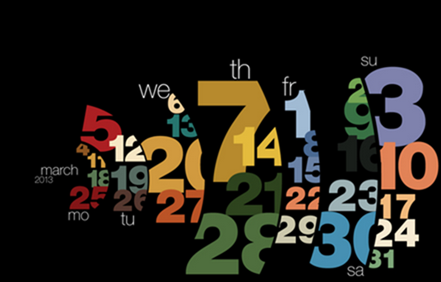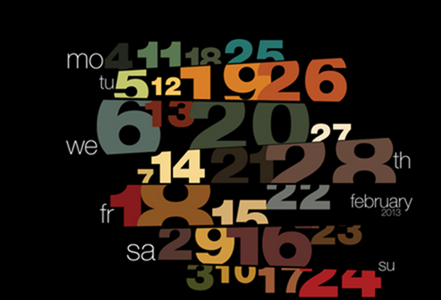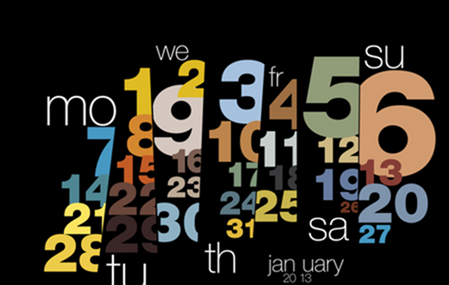 This creative calendar design features a black background contrasted by colorful numbers, an inline layout and a single page for the entire year.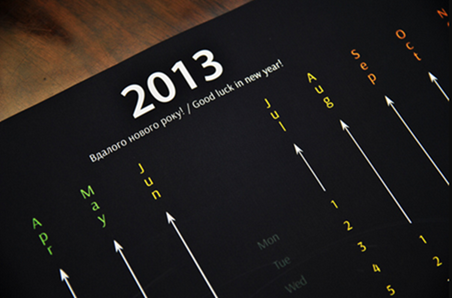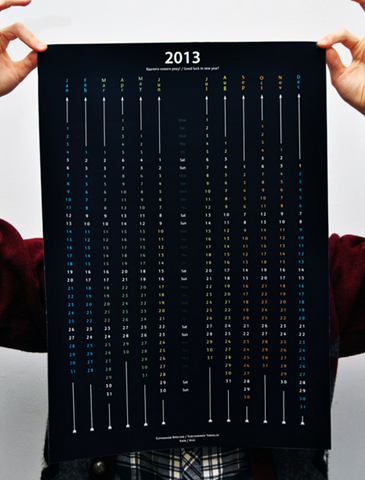 This calendar design makes a statement about the masks people wear, and is printed on single sheet cardboard stock so each month can be placed anywhere.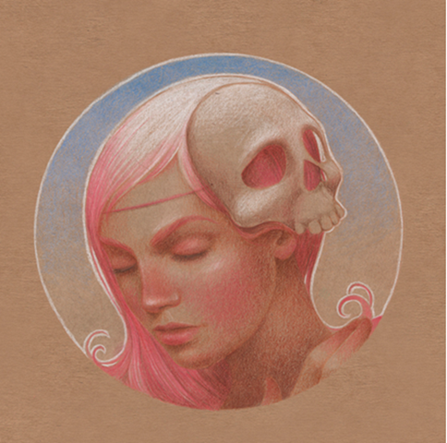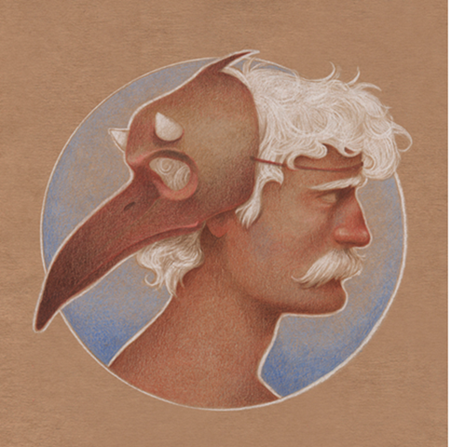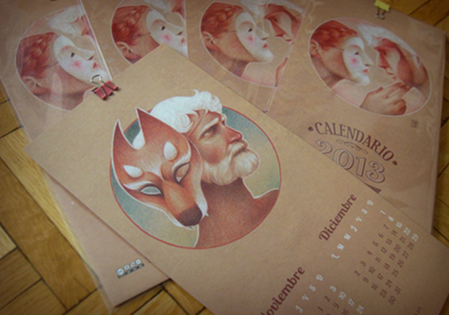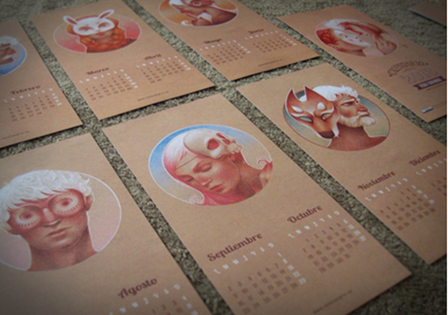 One of the most creative designs here, this calendar incorporates die cuts and folds to become a 3-D infographic wheel.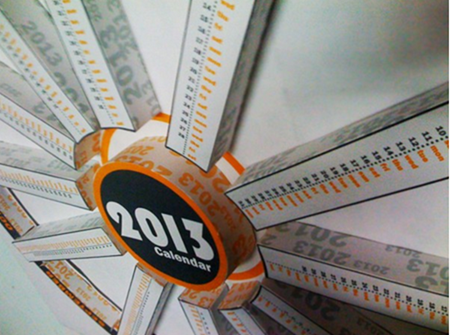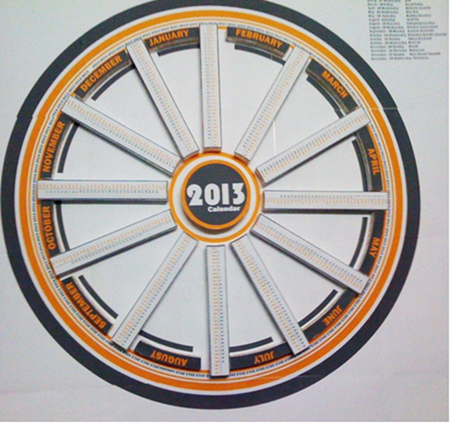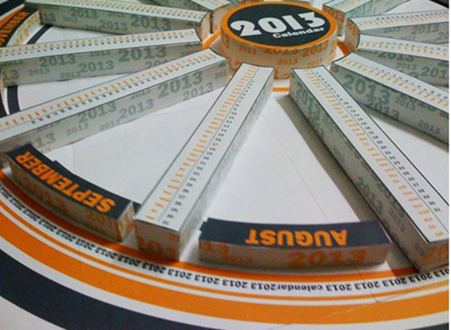 This single-page calendar isn't as simple as it looks; it incorporates beautiful typography throughout and features a message certain to inspire daydreams every day of the year!