Even in tough economic times, the United States remains the world's only superpower. For all the negative  news about America, there are thousands of things that are great about this country.  Here are 10 designs that show why the United States rocks.
The Statue of Liberty stands tall as a reminder of all that the U.S. has done to help those in need and as a symbol of American prosperity.  This version of Lady Liberty offers another reason we rock – freedom of speech.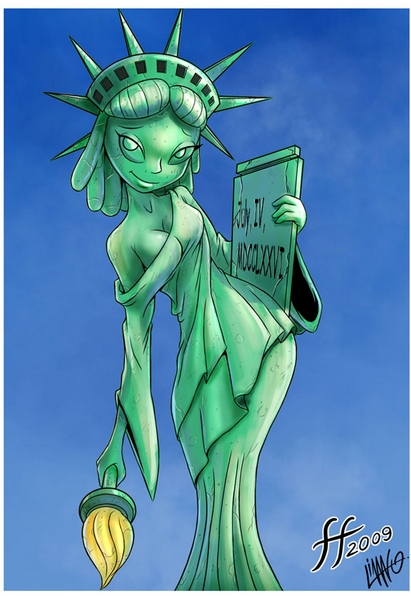 The Fender Telecaster is an iconic guitar that was instrumental in the progression of country, rock and blues music – all American, mind you.
A symbol of America, the Bald Eagle soars high and challenges any foes that dare to threaten.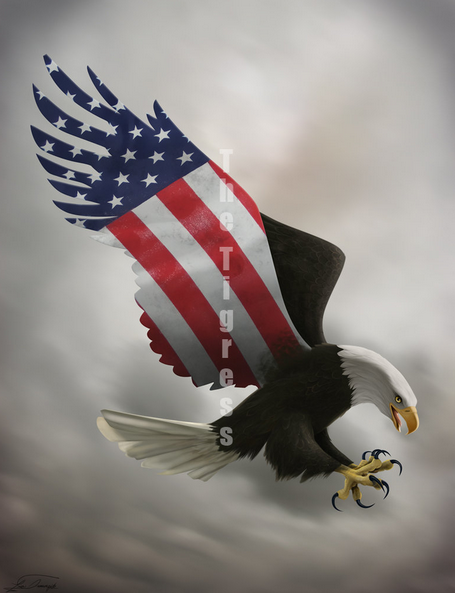 Detective fiction is an American genre, thanks to Poe's short story fiction.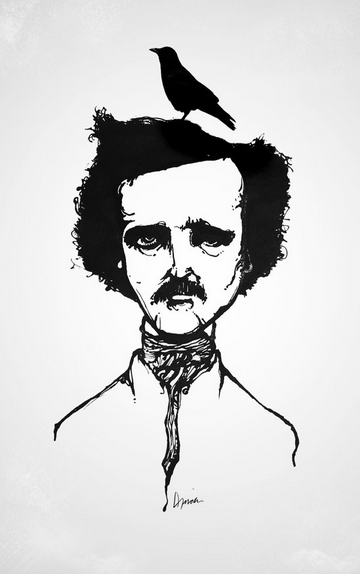 Pinup girls might be popular in various parts of the world, but it was America's Betty Grable that truly defined pinup girls during World War II.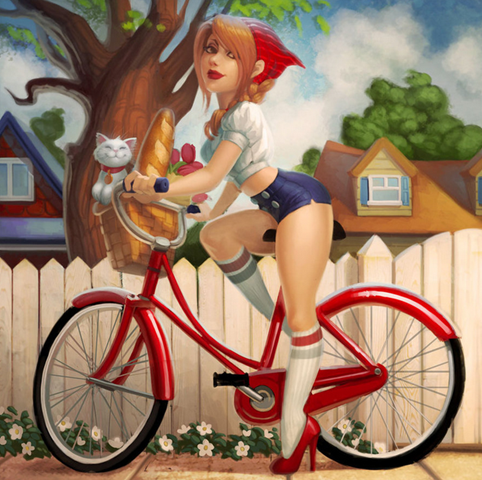 Captain America is the comic book personification of the United States, serving to protect democracy.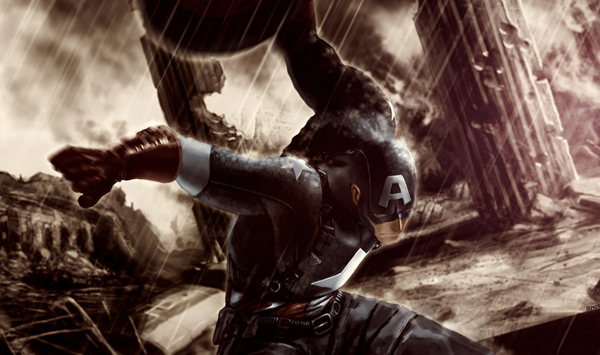 I don't care if you agree with his politics or not, any country that makes it possible for a person to go from Vietnam vet to professional wrestler and commentator to movie star and author to the governor of a U.S. state is a great country indeed.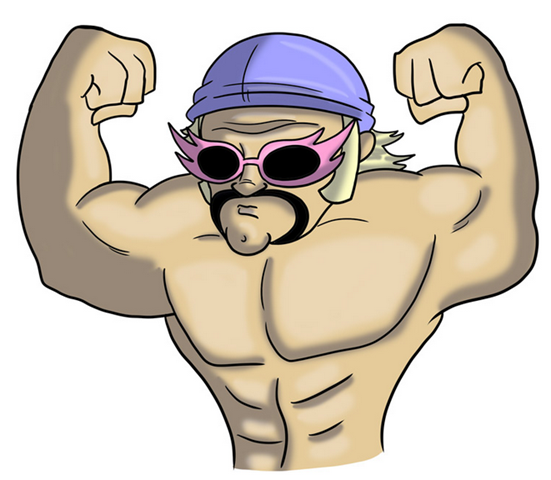 Football – real, American football – is the national pastime, regardless of what baseball proponents say.  The NFL puts more eyes in front of TVs than any other spectacle nationwide.  From stunning athleticism and cunning strategy to teamwork and drama, football is a showcase of everything America.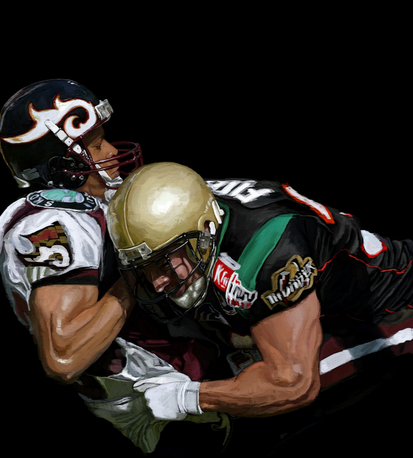 Criticize celebrities or envy their fame and fortune; just don't miss the next blockbuster movie!  Because everyone goes there to be a star, from the U.S. and , Hollywood is one reason the United States rocks.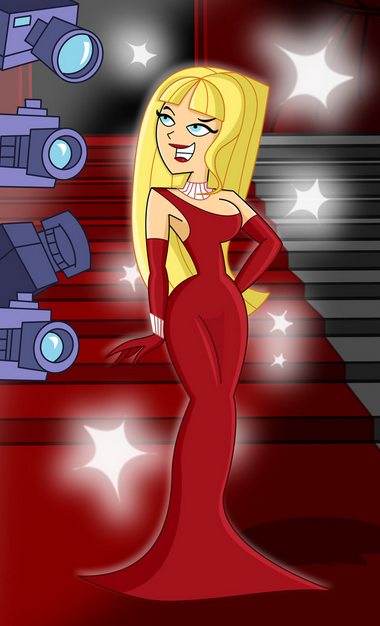 You don't have to agree with American military strategies to harbor respect for our soldiers, who work and fight to defend liberty.