Uncoated business cards are a great way to make your company appear more prominent and prestigious. Unlike their smooth gloss and matte coated counterparts, uncoated business cards feature textured paper stocks that are easy to write on. They eschew the bright sheen of coated business cards for a more subdued, confident, elegant aesthetic. If you want to differentiate your business – especially at networking events – you should consider printing uncoated business cards. For your inspiration, here are 10 elegant uncoated business card designs.
According to her post, Melissa had trouble finding a printing company that would print on uncoated paper stock – so she hand-made her own business cards from art paper and stamps! Outstanding creativity, but she should have check PsPrint for uncoated business card printing!
I love this uncoated business card's combination of illustrations, typography and gold foil stamp.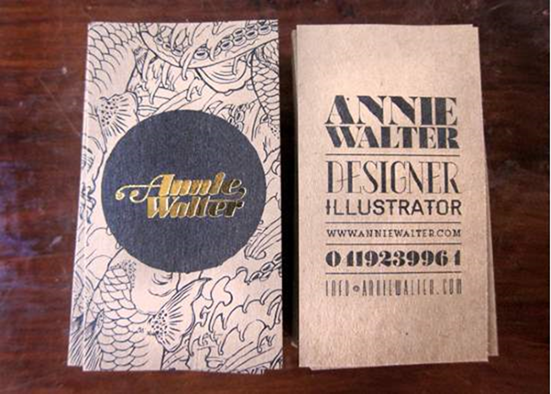 The stark, dark simplicity of this uncoated business card design is striking.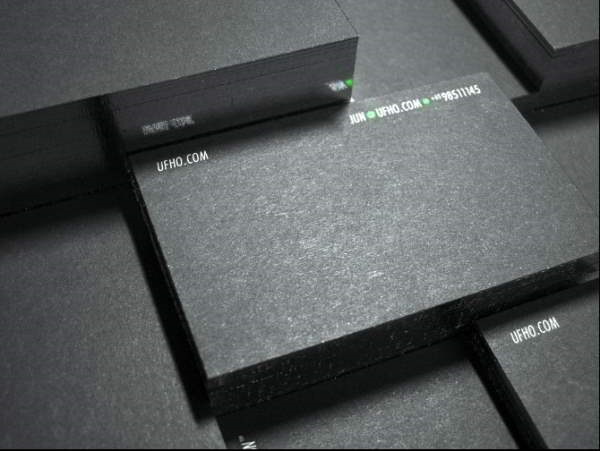 The elaborate illustrated foil stamp makes this uncoated business card unique and memorable. Perfect for a powerful brand image.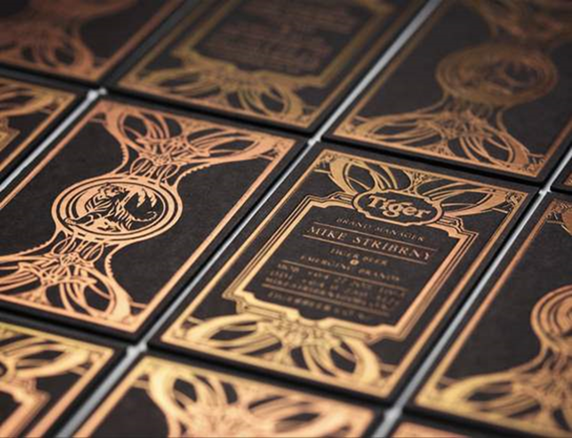 This screen-printed uncoated business card design couples block typography with subdued hues for an elegant, yet modern appeal.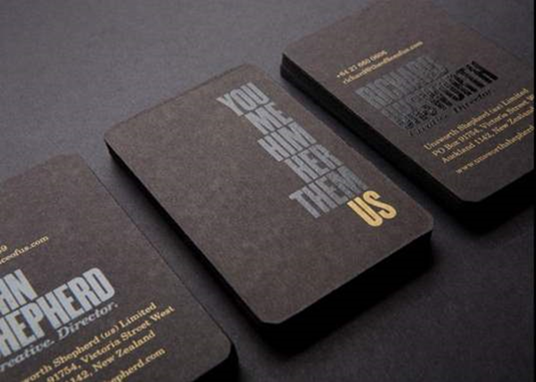 This uncoated business card features embossing and rounded corner die cuts.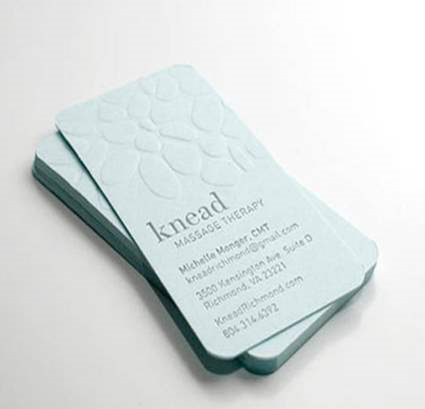 Bold yet elegant, this uncoated business card features an embossed logo.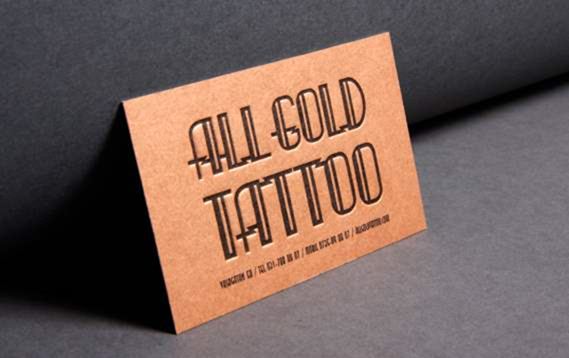 This ultra-slick uncoated business card features a clean design with embossed borders.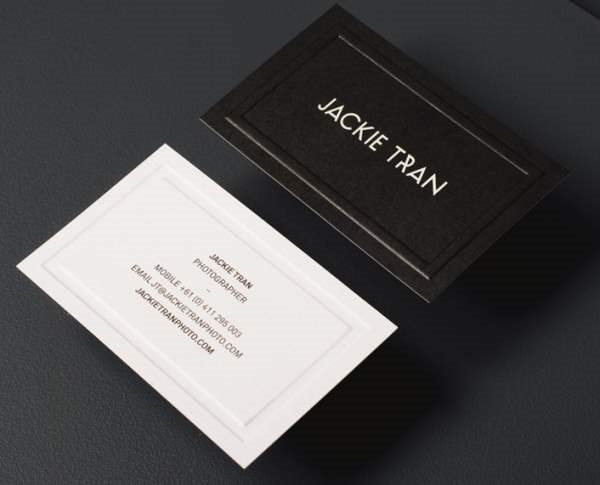 Featuring elegant typography printed with copper foil stamp and die-cut rounded corners, this uncoated business card is perfect for a "creative gardening" company.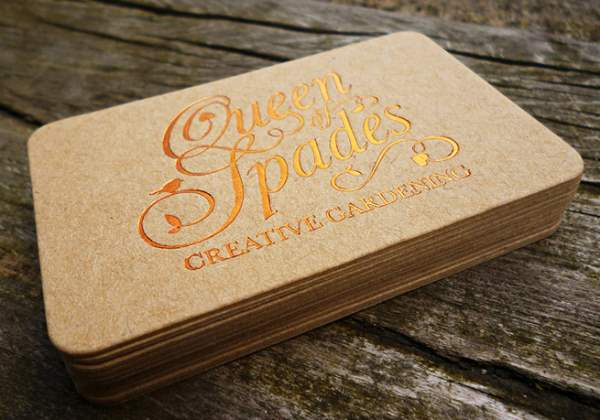 This minimalist uncoated business card design features a raised logo and plenty of white space.