Some bumper stickers are designed to market products. Others are designed to promote political ideologies. And some bumper stickers are designed purely to be funny. Many have tried humorous bumper stickers as a means to make a point, and many have failed. However, some have brilliantly succeeded. Case in point: the following 10 funny bumper sticker designs, listed here for your inspiration.
I wouldn't have included this, but even my own wife would find it funny. Something doesn't seem quite fair about that …

These bumper stickers aren't intended for your own vehicle, they're intended to be placed on vehicles that deserve them.

That would be awesome! Most people would want a T-Rex, but riding a triceratops down Main Street USA would be sweet.

Anyone who has ever owned a truck totally relates to this bumper sticker design.
Almost as convincing as the fake security alarm stickers I used to see on people's front doors when I delivered newspapers.

This hilarious – hey, wait a minute!

Yeah, that hasn't worked out so well for many countries …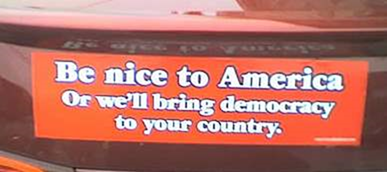 A funny concept, even funnier when applicable (so long as no one is hurt).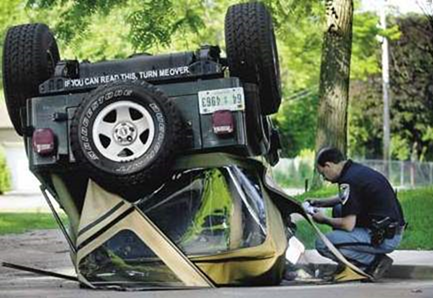 This bumper sticker design could explain a lot…

Indeed, they do not.