The debates are over, and designers around the web have had plenty of opportunity to make fun of our 2012 presidential candidates.  Here are 10 of the most hilarious designs I've culled from the web – and remember, they're only funny if they're true.  How sad …
What if Barack Obama and Mitt Romney were morphed into a single candidate?  Wait, aren't they already?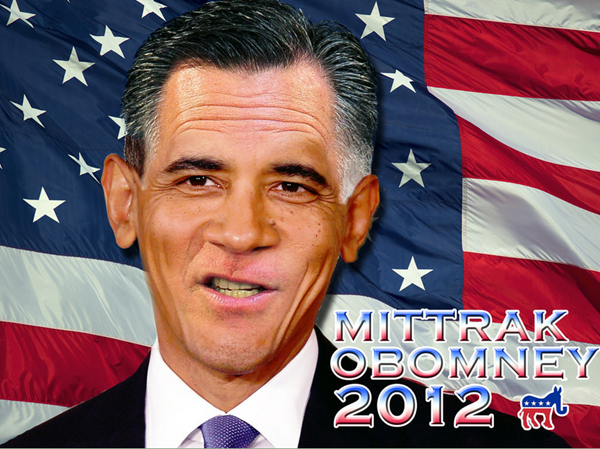 Backstage at the 2012 presidential debates.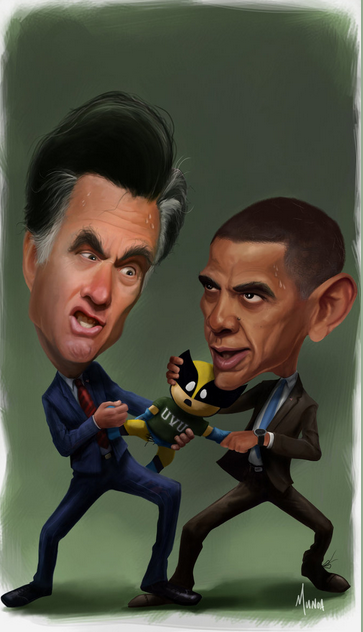 Darth Obama can't figure out why people have given up hope.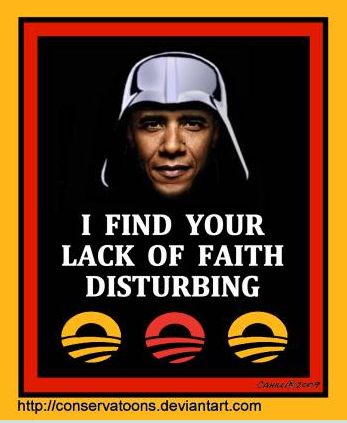 Mitt Romney and Paul Ryan absolutely know what's best for the middle class.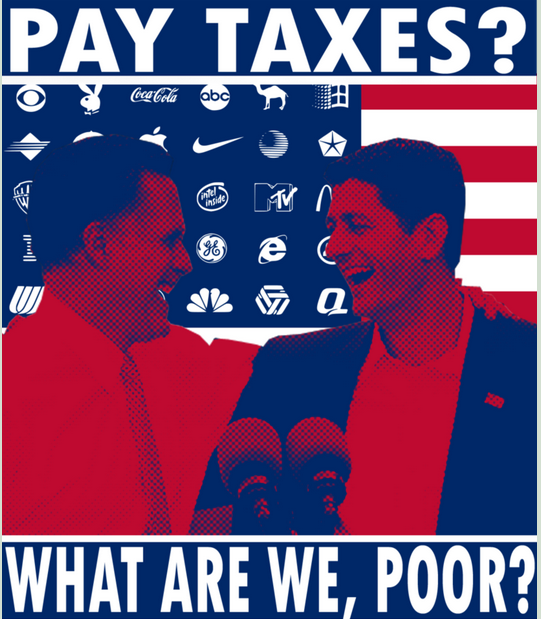 Every time I read one of the candidates' statements, I feel like Fox Mulder:  "I want to believe."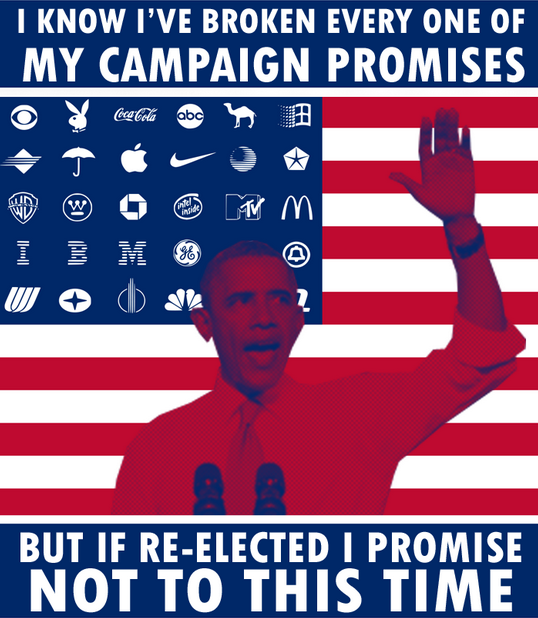 The ballot as a fight poster, a la "Streetfighter."  You know, somewhere inside, you want to see elections decided by a dragon punch.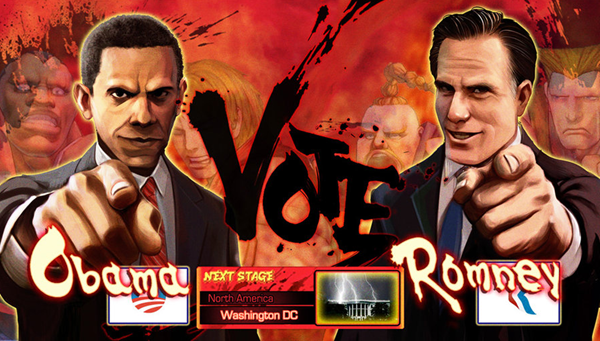 I wish I would have found this bumper sticker earlier!

If only Batman were on the ballot. He does have experience dealing with terrorists. I wonder if the White House would shine the Bat Signal for the duration of his State of the Union addresses.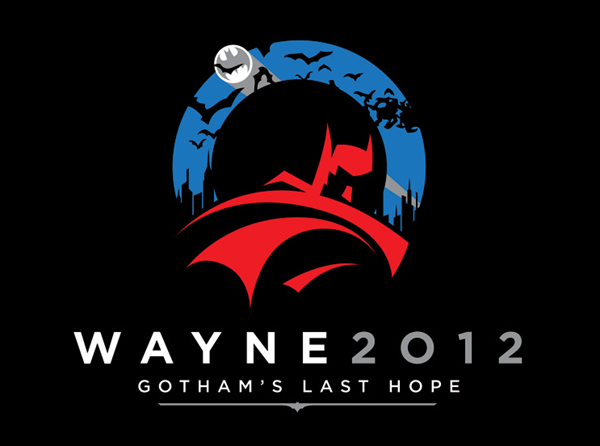 Truth be told, I'd love to have heard what Cartman had to say at the debates.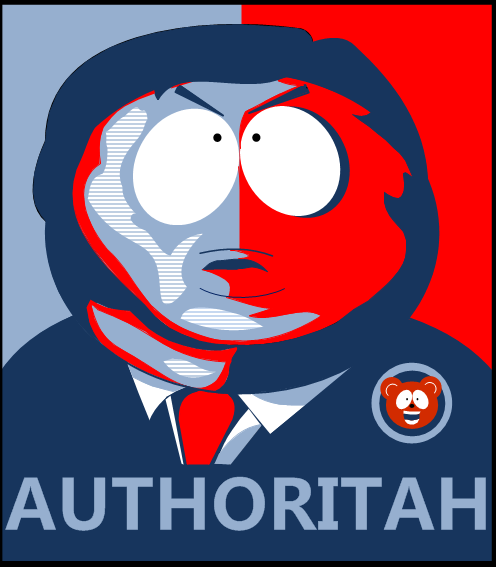 If Obama and Romney can do it, Chuck Norris can do it better. No Congress required.