Black Friday is the biggest retail day of the year, and Black Friday morning I tune in to see how many people have been punched, kicked, or trampled on by overzealous shoppers eager to land the best deal of the decade – and to make sure none of them is my wife.  What is it about Black Friday that whips up such a frenzy, other than the price? I contend that graphic design plays a major role, because great design draws the most attention to sales to begin with.  Below I've listed 10 killer Black Friday flyers you can use as inspiration for your own designs.
I like this Black Friday ad because it: a) helps brand the company; and b) makes sure customers know when to arrive to get the best deals.  The only thing I would do differently is lead off with one major discount above the fold.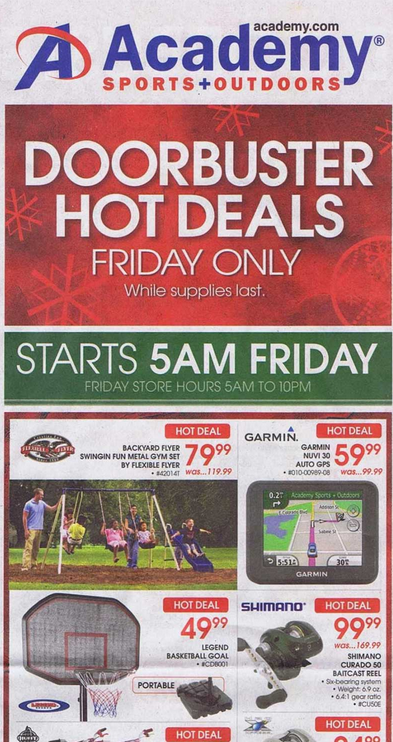 The Bass Pro Black Friday ad is superb – the best deals are only available for five hours, and that is made very clear with large text at the top.  This is a great strategy for getting customers to one's store early, so they don't overspend at other places and decide to skip you.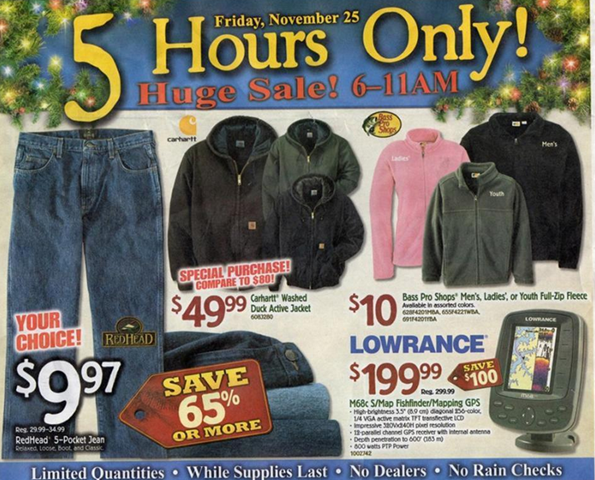 Nothing commands the dedicated shopper's attention as much as the word "free," which is why it is the only word you need to consider on this Victoria's Secret Black Friday ad.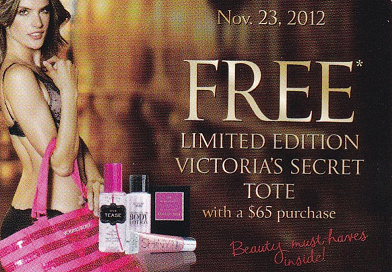 At a glance, this might not seem like a great design; however, it's absolutely perfect for Black Friday marketing.  Case in point:  bright, bold, contrasting colors demand attention and large text showcases that the 12-hour only sales features cars starting at $99.  Bargain vehicle buyers will not miss this ad!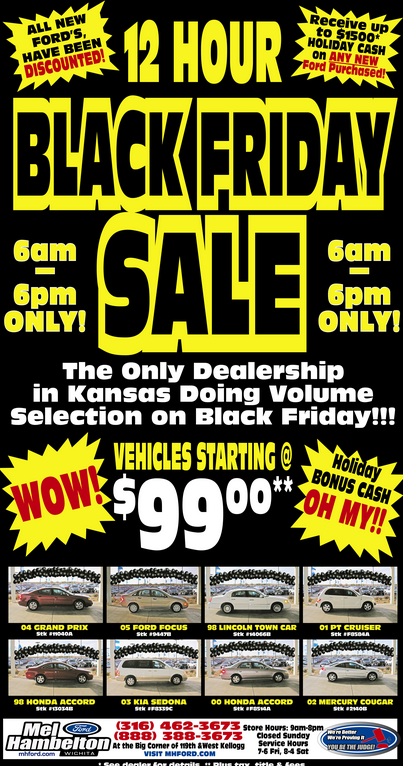 Already known for low prices, how does Dollar General stand out?  First, they highlight every price with graphic design, thus demonstrating deep reductions. Second, they showcase brand name products such as Hot Wheels, demonstrating that they also have valuable gifts.  Perfect design strategy for a Black Friday ad.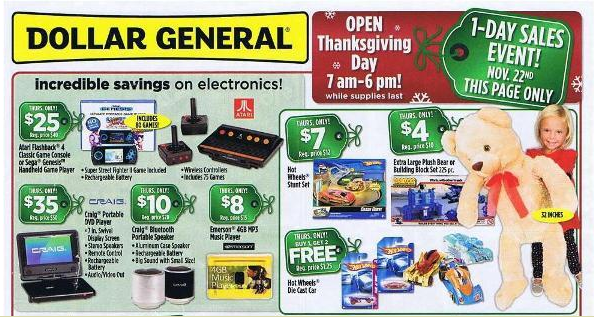 I have to admit I would have never considered an automotive store as a Black Friday retailer, but PepBoys pulls it off perfectly by making their single-digit prices big and colorful.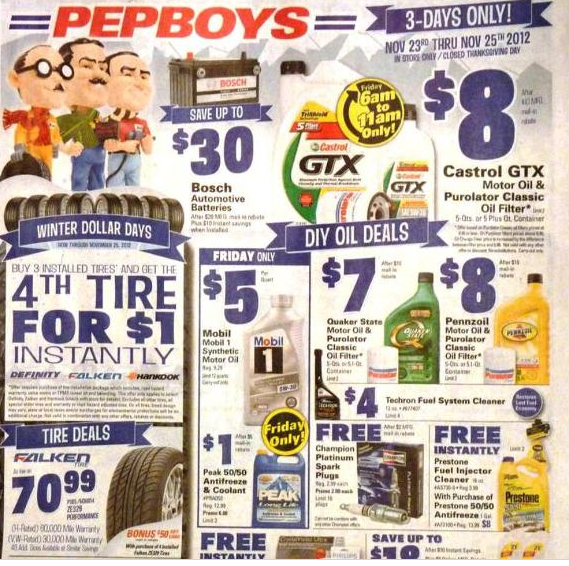 The hardware chain hits the nail on the head with this Black Friday ad, featuring a large "50% off" headline encased in attention-getting gold and red colors. They also feature a Christmas tree deal on the front, which is perfect for taking advantage of buyers who put their trees up the day after Thanksgiving.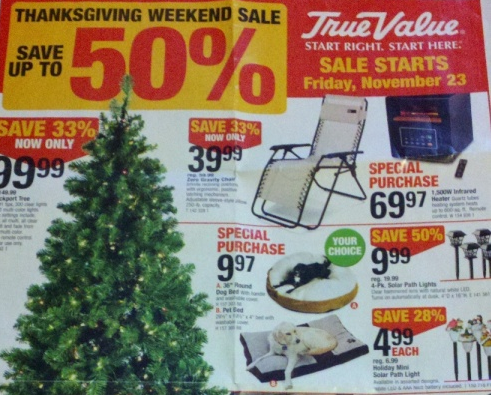 This ad is attention-getting and intriguing, designed unlike any other Black Friday ad I've ever seen.  That's why I like it: the unusual motivates curiosity, which means response.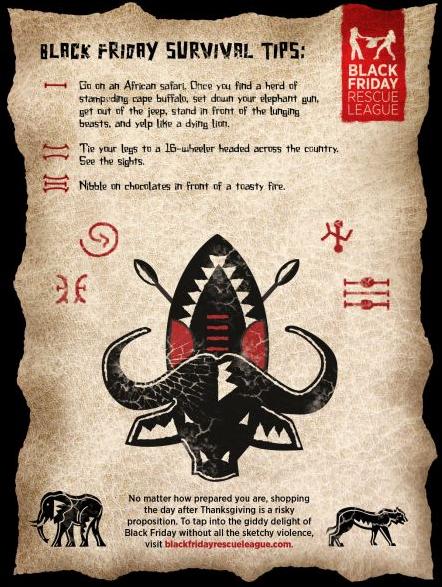 What's in a word?  Sometimes simple copy is overlooked as a great way to motivate sales. This ad draws attention to its great deals with the bold headline "great deals." Simple, yet powerfully effective.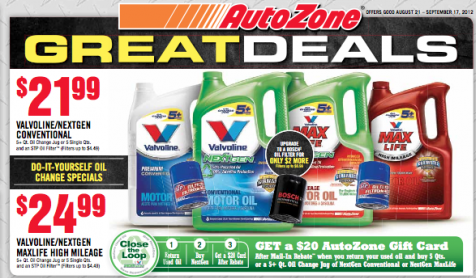 Target puts itself ahead of the game with two large headlines that highlight the fact that its Black Friday sale features its lowest prices ever and that the deals start at midnight, so shoppers can hit them and go to sleep before the rest of the hungry pack even begins the hunt.