Looking for original color combinations to use in your November and Thanksgiving posters, catalogs, websites, postcards and other graphic designs?  Try something unique and still capture the spirit of the month and holiday with the following 10 sweet color palettes for November, culled from designer submissions on ColourLovers.
Make a retro Thanksgiving poster or catalog cover using the colors in this vintage palette.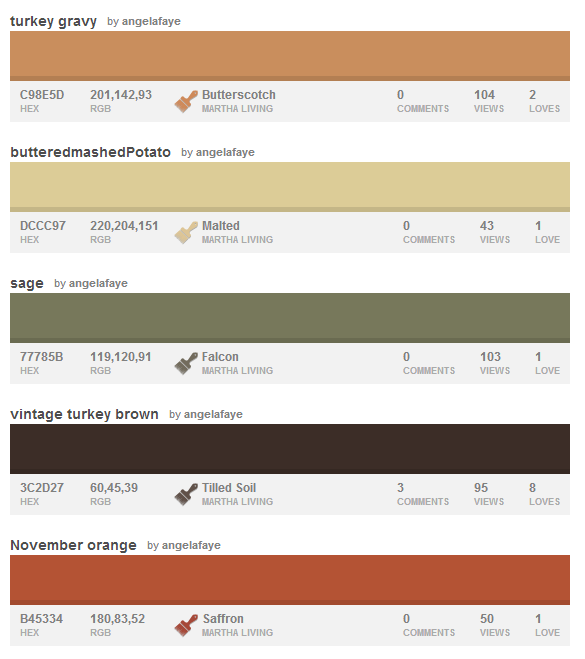 I like this palette because the colors remind me of a pale November day in the woods, with a dash of color.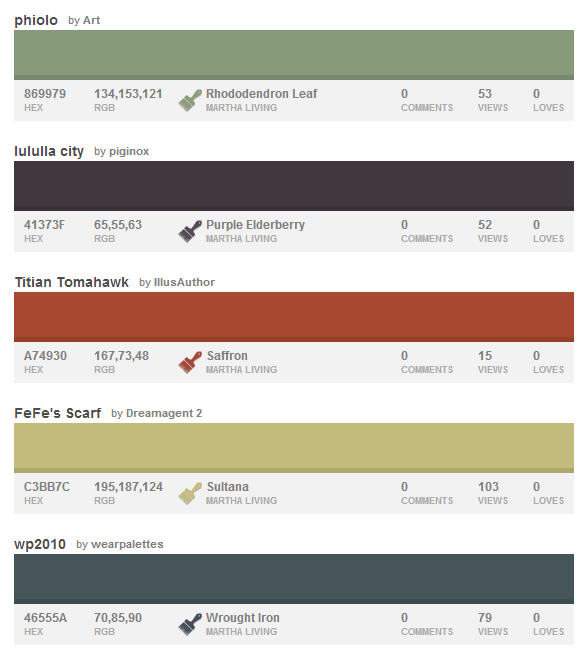 November might be cool, but there are still plenty of good nights left to light the campfire and share some s'mores! This color palette captures campfire colors not often represented in design.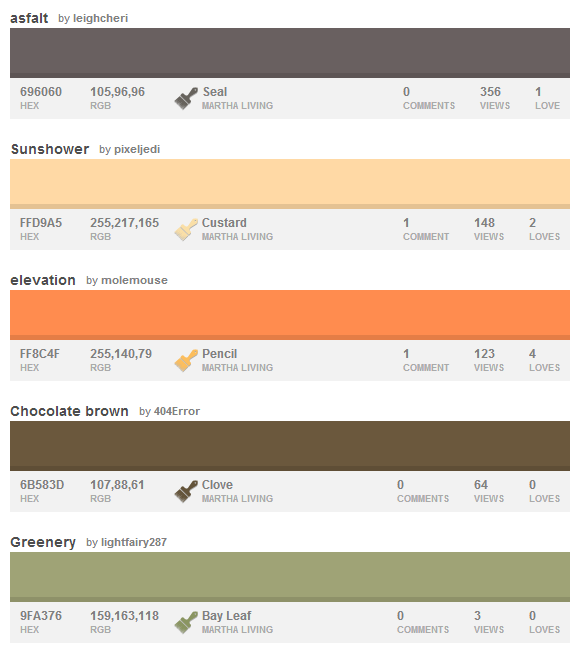 I can't speak to what the designer had in mind when creating this November color palette, but the colors remind me of the bright jackets some women don when the weather turns cold.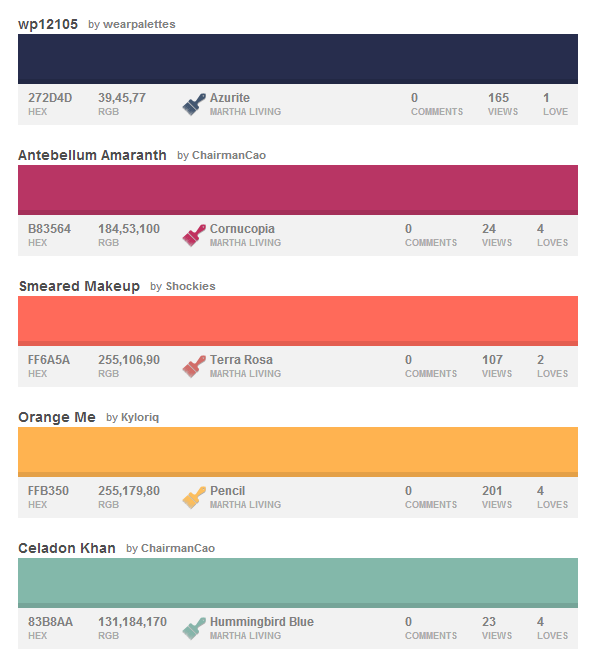 This color palette would work well with any November theme, no matter the medium.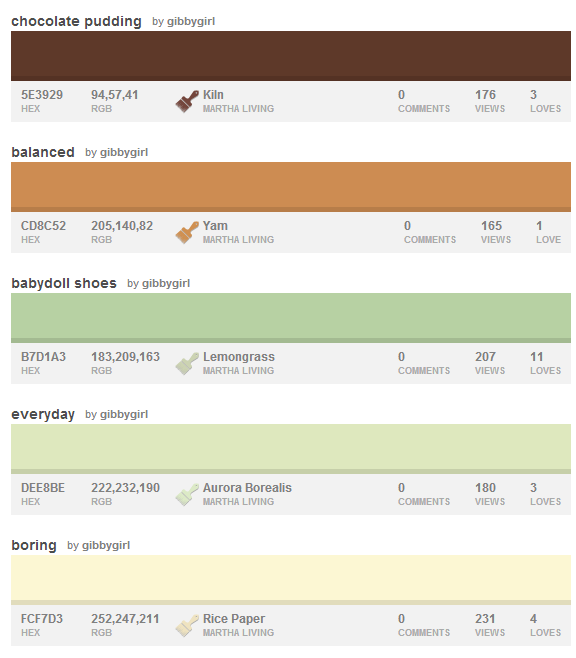 Named after coffee, but I think this color palette would be perfect for designs featuring a Thanksgiving spread, cornucopia or Indian corn.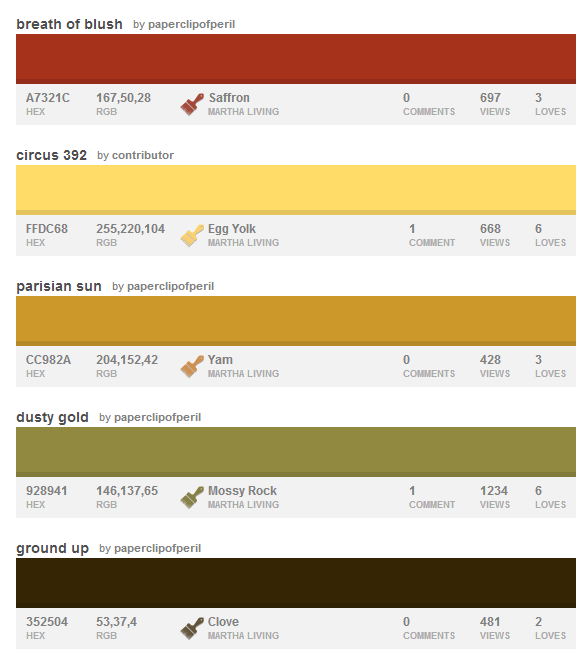 A brighter color palette for November and Thanksgiving, best used for designs featuring a bright day, warm fire or city-lit night.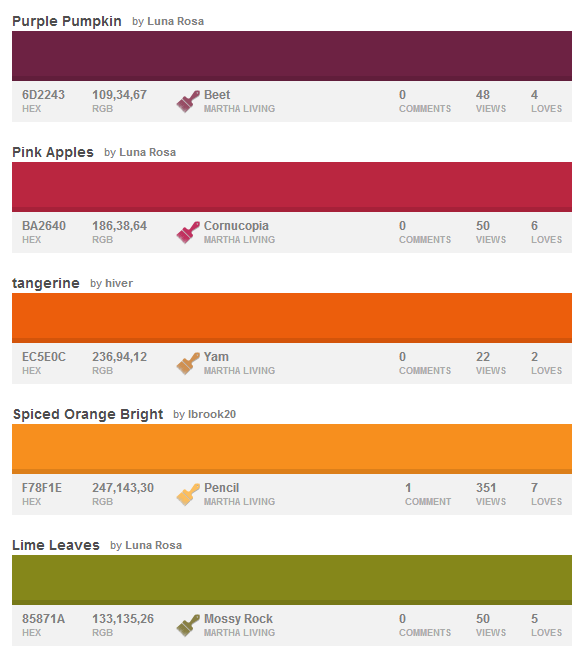 My favorite color palette here. The colors work so well together, just looking at the palette makes you feel nice and comfy. It definitely helps that baked apple is a staple Thanksgiving dish in my family!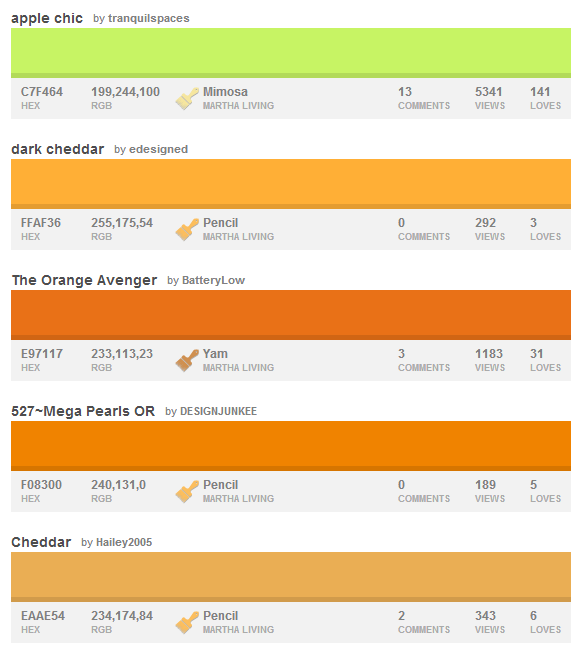 By November's end everything seems to gray for the dormant winter, which I think this color palette represents.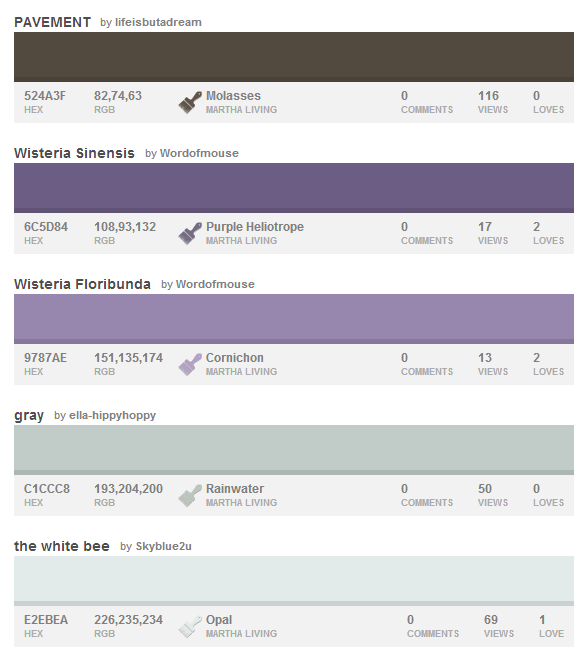 When November rain gives way to snow and ice, this wintry color palette looks very nice.