Wedding planning is exciting, but it's also a lot of work: not only do you need to plan the ceremony, reception and other events such as bridal showers; you need to design and print wedding invitations, thank-you cards, save-the-date cards and more. In all the excitement, it can be easy to overlook some cool wedding printables that will help make your day extra special. The following lists 10 things you're forgetting to print for your wedding.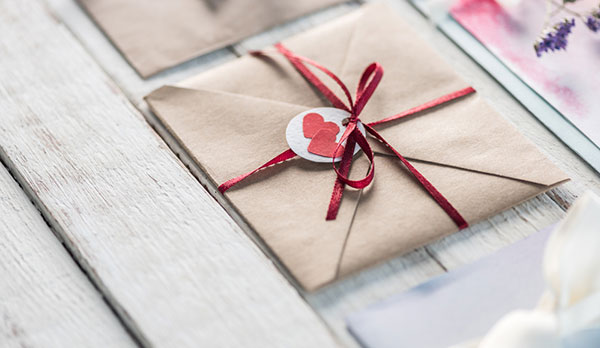 1. Favor tags
If you're placing party favors on reception tables, you can make them more meaningful and memorable with favor tags. Print custom favor tags that feature your wedding colors, the name of the bride and groom, and the date, then tie them to your party favors.
2. Save-the-date magnets
Many couples print save-the-date cards, but save-the-date magnet printing can be a better way to keep your wedding date top-of-mind with your guests. They'll be reminded about your special day every time they go to the fridge!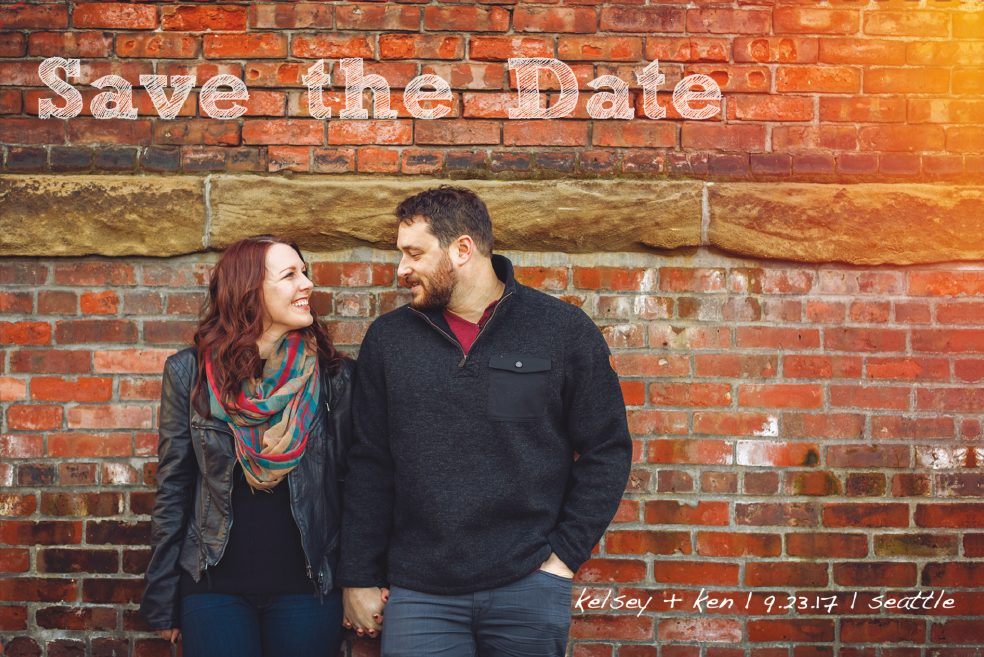 Save-the-date cards designed by Ken Cisco & Kelsey Larsen
3. Champagne and wine bottle labels
Did you know you can print custom wine bottle labels to place on the wine and champagne you'll serve at your wedding? Create a custom label design, soak your bottles in soapy water to remove the existing labels, dry the bottles, then affix your own unique labels. It's a great way to add an extra special touch to your wedding tables. Be sure to save a few bottles for commemorative keepsakes (and to share on your anniversary)!
4. Vinyl banners
Place vinyl banners outside your church or other ceremony venue as well as your reception location to make it easy for guests to know they've arrived at the right place. You can also hang banners featuring the bride and groom over doorways to add a celebratory decoration.
5. Posters
Print posters to place on easels in the foyer of your wedding venue and reception hall. This is particularly useful if you're getting married or celebrating at a venue that has multiple chapels or ballrooms, since it helps guests find the right event.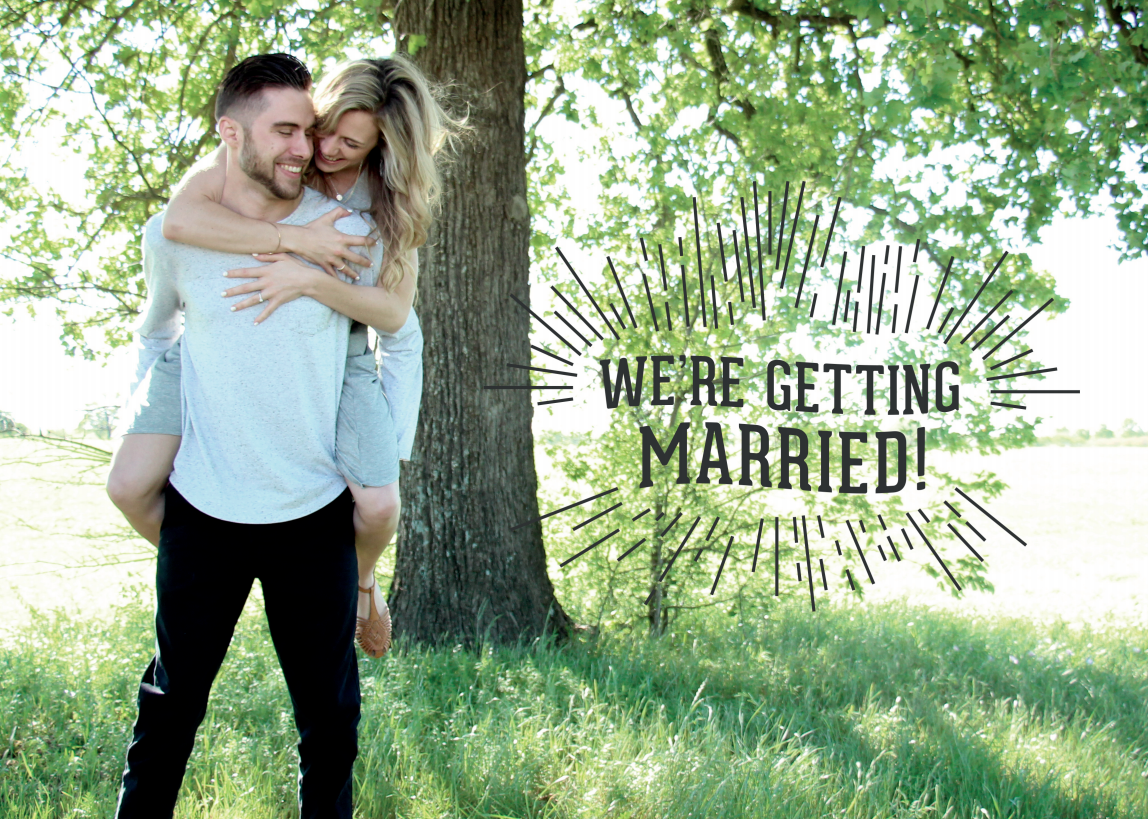 Invitation designed by Michelle Ratliff
6. Yard signs
Keep guests on the right route by strategically placing yard signs they can follow from the church to your reception venue. You can also print yard signs to direct guests from major highways to either location. The last thing you want is for one of your valued guests to show up late because they couldn't find the place!
7. Name tags
Break the ice between the bride's and groom's family members with custom name tag printing. Place name tags on reception tables that list the name of each person as well as their relationship to the bride or groom. You can have a bit of fun by including a fun fact to make it easy to break the ice! For example: "John Smith, Cousin of the Bride. Ask me about the time I fell off the roof."
8. Table tents
Couples often print menu cards to show guests what will be served at the reception, and they print table cards and place cards to help guests find their seats. You can make your reception tables more interesting by printing table tents that tell the story of the newlywed couple: fun and interesting facts about where they first met, unique stories they've shared, and anything else you'd like your guests to know. Another fun idea: turn your table tents into a trivia game about the bride and groom.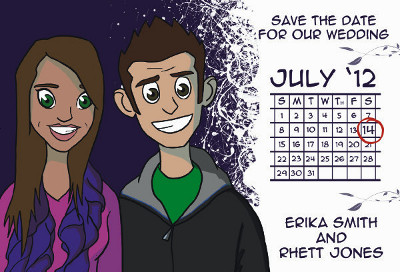 Postcard design by Rhett James for his wedding
9. Stickers
Kids can get fidgety waiting for the reception meal to be served. Keep them busy by printing custom stickers featuring the bride and groom making funny faces and give them some paper and crayons so they can create their own designs. This will help keep them entertained until the party begins and can give you some unique keepsakes for your wedding scrapbook.
10. Contact cards
If the bride and groom are moving into a new home together, leave each guest with a contact card that lists your new address, phone numbers, email addresses, social media accounts, and any other ways you want guests to get in touch. Even if your contact information isn't changing, contact cards are a great way to share the info with both sides of the family.
Use these printing ideas to make your wedding day extra special. Get started with discount wedding printing services online!