The fall marketing season produces some of the most profitable results for many companies; as consumers settle in after summer, seasonal purchases and the biggest annual holidays drive sales for:
Retailers
Service companies
B2B companies
Fall events and fall holidays (Halloween, Thanksgiving, and end-of-year holiday season)
Restaurants, tap rooms, bistros, brewpubs, wineries, and more
Naturally, competition can be fierce, so you need a sound marketing strategy to get more than your fair share of the profit pie – and flyer printing can be one of your greatest allies. The following details 10 ways fall flyers bring fall buyers.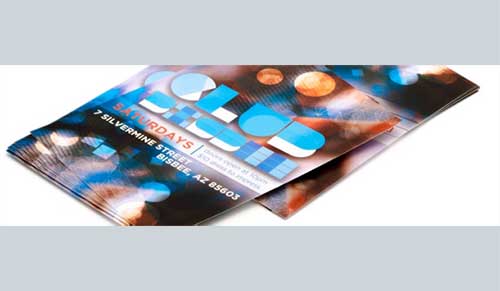 1. Direct-mail
You can send flyers via direct mail. They're lightweight and, when folded, conform to standard postal sizes, so postage is reasonable. You don't even need an envelope to send direct-mail flyers; all you need is a sticker seal to close them and a space for an address label.
2. Public notices
Seek out public places that allow you to post your flyers on community bulletin boards and racks. Ideas include:
Grocery stores
Restaurants and bars
Bus stops
Storefront windows
Business cafeterias
Waiting rooms
Hair salons
Hotel lobbies
Schools and colleges
Apartment buildings
Coffee shops
Gyms
Conferences, trade shows, and seminars
Festivals and other events (plus event booths)
This is a great strategy when you're printing flyers to promote events, but it also works for nonprofit organizations, restaurants, and retail and services businesses.  
3. Newspaper inserts
Perfect for both local marketing and nationwide marketing to targeted demographics. Print flyers and have them inserted in newspapers, magazines, and entertainment rags that are read by your audience.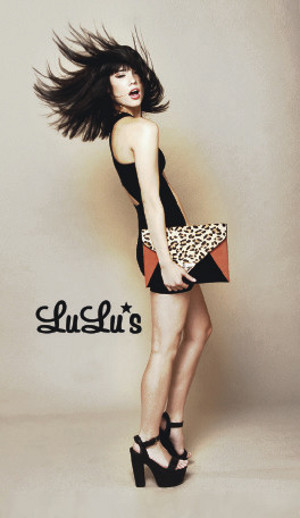 Flyer design by Danielle Blixt
4. Countertop takeaways
Place flyers on countertops as takeaways; good options include:
Diners and bistros
Local retailers
Gyms
Salons and spas
Bars
Specialty shops
Lobbies (anywhere)
5. Direct handouts
Take to the streets to hand your flyers out to passers-by. This is a great way to promote daily and weekend sales in your store's neighborhood, promote an online store, or direct people to your neighborhood restaurant or bar. Include directions and incentives such as a discount or VIP seating.
6. Mailed inserts
Pack flyers in when you ship products to your customers; or, partner with non-competing companies that serve your audience, and ask them what it will take to have them stuff your flyers in with the products they ship.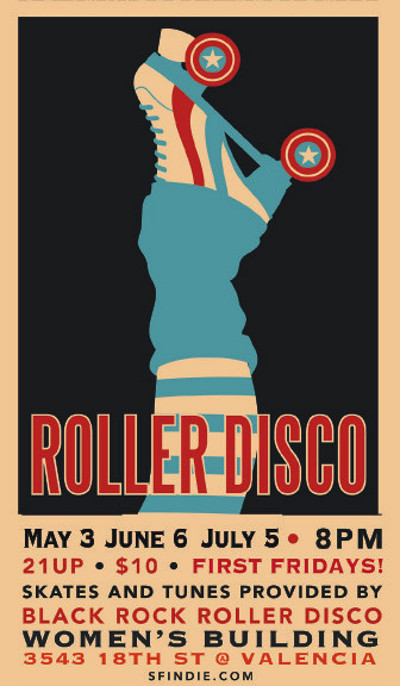 Flyer design by Alan Gonzalez for Interact Project
7. Leave on or in cars
If it's legal in your area, place your flyers under vehicle windshield wipers in busy parking lots. If you're a mechanic or detailer, leave your flyers on the seats of the vehicles you work on.
8. Strategic partnerships
Ask companies who share your audience but do not directly compete with you to stuff your flyers in customers' shopping bags. You can either pay them a fee; or, offer to do the same for them at your store.
9. Door-to-door handouts
Canvas targeted neighborhoods and knock on doors. Introduce yourself, and leave your flyers along with a business card with anyone who is interested in your products or services. The face-to-face interaction can lend a positive impression – as long as you're not pushy – and flyers are perfect leave-behinds that can motivate follow-up calls. Don't forget to include a time-limited coupon or coupon code to influence action.
10. Post it online
Post a copy of your flyer on your website, Facebook page and other social media, classifieds sites, community groups and forums, local deal sites, and anywhere else you can put them in front of the public. Make them printable so interested parties can present your flyer to receive an incentive (and help you measure response). Alternatively, add a coupon code.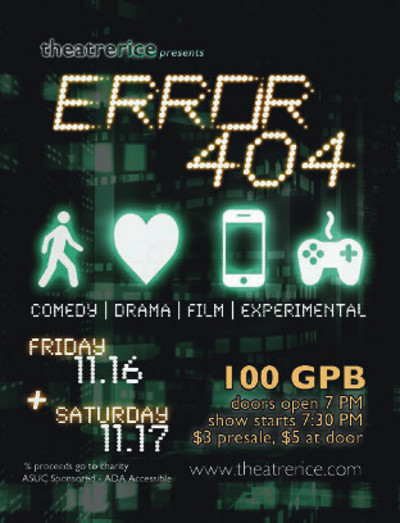 Flyer marketing, design, and printing tips
The following tips will help you craft compelling flyers that motivate response and boost sales.
Keep it simple: Make your flyers simple so it's easy for customers to remember them
Brand heavily: Again, you want your flyers to stick in customers' minds, so make sure your branding is evident so they know who to call
Big headlines: Big headlines are easy to read from a distance
Unique design: Use creative, unique, and unexpected images to command attention. If you're not design savvy, hire a professional designer for your flyers. You can find free flyer templates here. Consider printing die-cut flyers to make them even more noticeable
List benefits: Tell customers what's in it for them and create desire for your product or service – solve problems and improve lives!
Offer incentives: Discounts, buy-one-get-one's, VIP treatment, early bird access, and time-limited offers motivate follow-ups
Incorporate a strong call to action: Make it easy for customers to follow-up with very a very clear call to action that restates your benefits and tell them exactly what they need to do next to get them
Add tracking mechanisms: Use coupons, coupon codes, and/or unique URLs to help you track your response rate. Get even better data by coding flyers by location, so you know which spots produced the best results
Get premium flyer printing at discount prices: Flyer paper stock, ink, and printing processes play a major role in how your company is perceived. Opt for premium flyer printing at discount prices so you can maximize your return on investment.