What would peanut butter be without jelly? Abbott without Costello? Harley without Davidson? Just like foods, famous entertainers and brands, some print products go hand-in-hand; perfect matches for gifts, events or simply personal purchases. For your inspiration, here are 25 cool print product matches.
1.  Wine labels and matching coasters
If you bottle your own wine, you probably print your own personalized bottle labels. Increase your profits or simply offer a customer perk by printing matching coasters.
Get in the holiday spirit with matching sets of greeting cards and mailing labels featuring your custom design.
3.  Matching stationery and envelope sets
Letterhead and notepads can share matching designs with envelopes for personalized correspondence.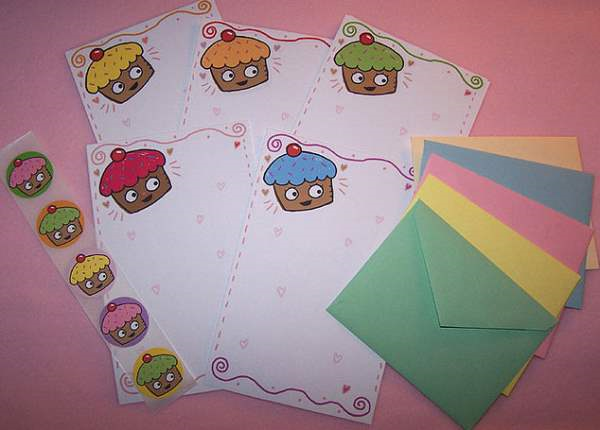 Photo credit Jelene Morris via Flickr Creative Commons license
4.  Matching notepads and pens
Print notepads and send your design to a promotional pen company to manufacture matching pens, perfect for branding or personalization.
5.  Bookmarks and book covers
Give students cool matching bookmark/book cover sets so they can save their textbooks and their places in them.
6.  Mouse pad and notepad sets
Both mouse pads and notepads are at home by the computer; you can print matching sets for personalization or branding purposes.
7.  Birthday cards and gift tags
Print custom birthday cards and matching gift tags or stickers for a coordinated look to your gift-giving this year.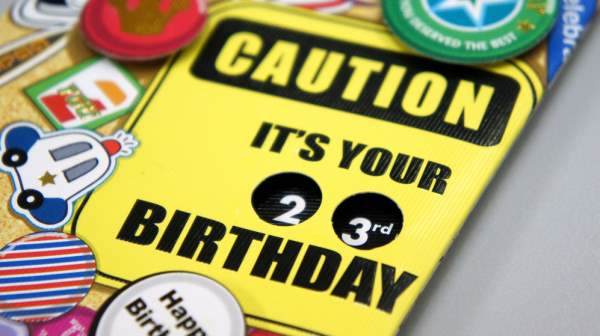 Photo credit Qi-Guang Chew via Flickr Creative Commons license
8.  Matching notepads and address books
Print custom notepads that match the style and cover designs of your address books – perfect branded gifts for clients or personalized holiday gifts.
9.  Coasters and matchbooks
Accent your bar, den, or man cave with matching coasters and matchbooks.
A no-brainer for independent musicians and filmmakers.
11.  Calendars and notepads
Print calendars along with matching notepads to give as branded or personalized gifts during the holiday season.
12.  Recipe booklets with magnets
Print recipe booklets with matching refrigerator magnets that list common kitchen measurement conversions.
13.  Athletic programs and magnets
Print athletic programs for individual events and include matching magnets with annual sports team schedules.
14.  Day planner and calendar sets
What goes better with a branded or personalized calendar than a matching day planner?
15.  Envelopes and envelope seals
Print envelopes for branded communications, weddings, and other special events and close them with matching envelope seals.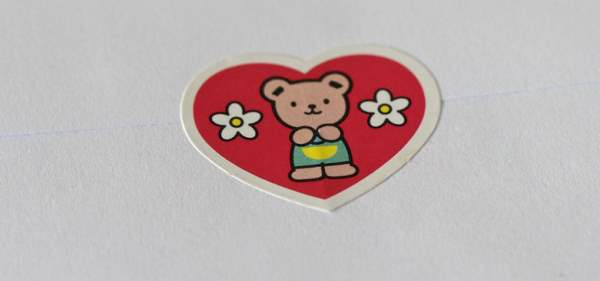 Photo credit Susy Morris via Flickr Creative Commons license
16.  Party invitations and thank-you card sets
Design your invitation and thank-you cards to match for a coordinated appeal. Perfect for weddings!
17.  Wedding invitations and save-the-date magnets
Enclose matching save-the-date magnets with wedding invitations so your guests don't forget your special day.
18.  Political campaign bumper stickers and banners
Maintain a cohesive message by printing matching political campaign bumper stickers and banners.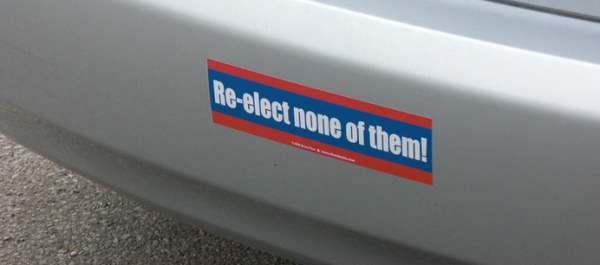 Photo credit Alex And Rachel Johnson via Flickr Creative Commons license
19.  Coasters and cocktail napkins
Brand your bar, brewery or restaurant with matching sets of coasters and cocktail napkins.
20.  Marketing banners, posters and flyers
Be consistent with your marketing to reinforce repetition by printing matching banners, posters and flyers.
21.  Identity kits
Business cards, letterhead, envelopes, seals, mailing labels, sales sheets, brochures and pocket folders can all share design motifs for a custom brand identity.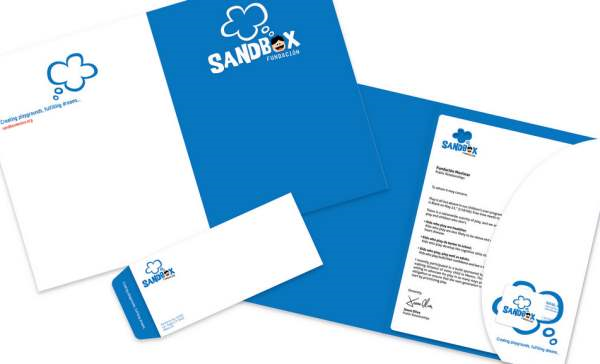 Photo credit VFS Digital Design via Flickr Creative Commons license
22.  Laptop and smartphone skins
Print matching sticker skins to give your laptop and smartphone matching designs. Perfect for branding purposes or just for fun.
23.  Wall decals and banners
Use banners to promote a special sale outside your retail location, and matching wall decals to help customers find the product in question once they enter your shop.
24.  Event programs and tickets
Print matching event program booklets and event tickets for a unified appeal that will look great in commemorative display cases.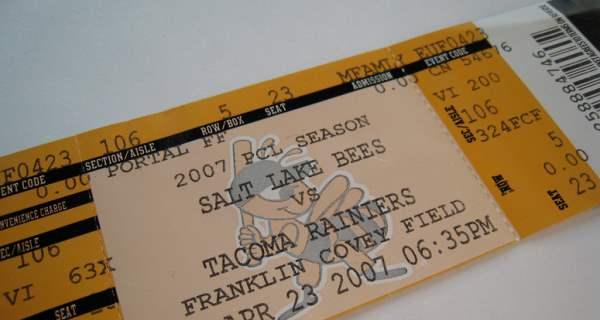 Photo credit Silus Grok via Flickr Creative Commons license
25.  Menus and table tents
Maintain your restaurant's brand image with a cohesive design applied to matching menus and table tents. What cool print product matches can you think of? Share them with us in the comments!