With 2014 in the rear view and all of 2015 ahead, now is the time to set goals for expanding your reach, connecting with customers, and growing your business. On this matter designers, marketers, and small business owners are entwined; small business owners need marketing to position their brands in the marketplace and good marketing requires great graphic design to successfully communicate brand messages. The following lists 25 resolutions designers, marketers, and small business owners can make to craft more meaningful, powerful communication that compels customers to respond.
1.  Test on mobile
Test every digital marketing campaign on mobile devices before you launch to ensure the customer experience is quick, easy, and fulfilling whether they're on a smartphone, tablet, or laptop.
2.  A/B test everything
Are you getting the best bang for your marketing buck, or are you missing sales because you don't take the time to optimize your design and copy? There's only one way to find out.
3.  Thank your customers every time
If you have repeat business, it can be easy to take your best customers for granted. Express your gratitude for every project to let them know you value their business. Pick up the phone, if possible, send a thank-you card, or thank them in person – simply printing "thank you" on your invoice doesn't count.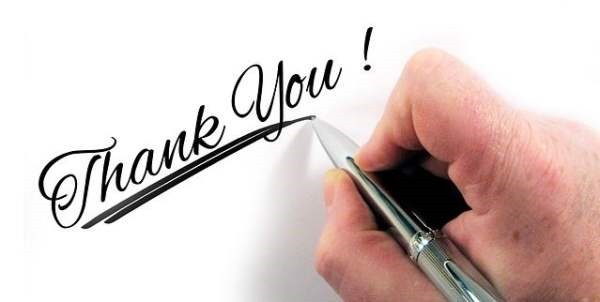 4.  Hire a copywriter
See if you can improve the response rate on your marketing materials by outsourcing copy to a professional copywriter. Chances are, the answer is yes.
5.  Try a new font for every project
Don't get lazy with your stable of favorite fonts; branch out and give your designs unique styles by consistently experimenting with new fonts.
6.  Measure social media impact
There's no question social media can help brand your company and promote sales; however, measuring the impact of social media can prove challenging. Seek social media measuring solutions to determine how you really need to invest in social media.
7.  Focus on your best customers
Do you have defined customer profiles for your best customers? If not, make them, then focus your marketing efforts on reaching those who fit those profiles.
8.  Launch a new product or service
Tailor your new product or service to your best customers. It's easy to do that when you…
9.  Ask customers what they need
Customer needs evolve, and the solution you've been selling for the past five or 10 years might need revamped to continue to meet customer needs.
10.  Tell customers what else you do
It's surprising how many small businesses fail to let good customers know their entire product and service offering. All it takes is a simple email with a list of everything you offer to drum up new sales from loyal customers.
11.  Make some videos
You don't need a professional production to push videos on Facebook and your own website; a few quick videos with tips for customers can generate outstanding response. You can even place QR codes on posters, postcards, and other marketing materials that lead customers to your videos through print marketing.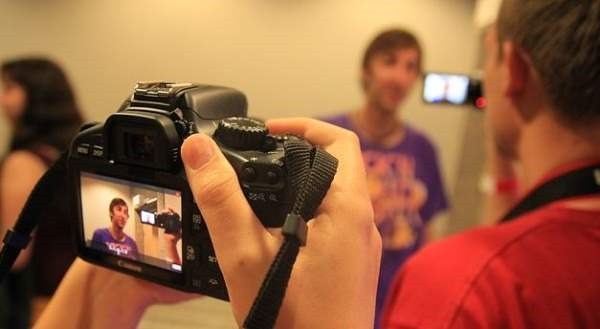 12.  Focus on great content
Forget SEO and focus on writing, designing and shooting great content for your visitors. The best content will always win popularity contests, no matter how the search engines rank them. You can always add SEO elements later.
13.  Go guerrilla
Make a list of ways you can reach customers with cost-effective and attention-getting guerrilla marketing, then try a few ideas and track response.
14.  Read at least one article per day
Whether on design, marketing, or growing businesses, reading one article each day from expert sources can help you discover new tools, tips and ideas for success.
15.  Attend a new trade show
Look for trade shows within your industry or that serve your target customers and be ready to learn what your competitors are doing and what your customers want. Take plenty of business cards to leave with new connections.
16.  Review your payment process
If you accept online payments, give your payment process a full review to see if it's fast and easy for customers. Be sure to see how your payment process works on mobile devices as well.
17.  Update employee training processes
Make training videos for employees to watch so you can train more efficiently; incorporate lessons in branding, customer service, sales tactics, and company information so your employees don't just know how to do their jobs – they also buy in to company philosophy and actively work to promote your products and services.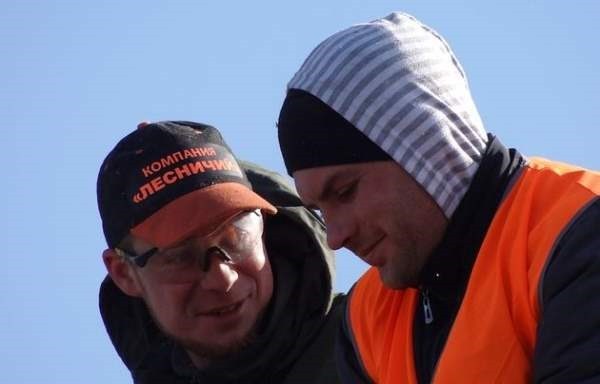 18.  Cut the fat
Examine your spending and cut any overhead that isn't directly affecting – or is negatively affecting – your bottom line. This includes inert advertising, unnecessary subscriptions, and underperforming employees.
19.  Increase prices
Unless your unique selling proposition is low pricing, you should consider increasing prices to stay ahead of inflation. Great marketing and quality products and services will justify your price increase.
20.  Make a list of things you can delegate
Stop trying to do everything; make a list of things you could potentially delegate, then work on delegating everything on your list, one-by-one.
21.  Try a new marketing idea each quarter
Direct mail, email, outdoor, guerrilla, online – whatever you haven't tried, it's time to see if you can launch a new marketing campaign that yields excellent results.
22.  Figure out where your brand is missing
Examine areas your customers frequent to see if your brand is missing, then fill in the blanks with stickers, posters, flyers, banners, and other marketing tools intended to keep your brand top-of-mind.
23.  Make a $10 million marketing plan
List every way you would market if you had a $10 million budget – would you increase volume for what you already do, or would you invest in new ideas? This is a great way to discover new marketing ideas to try.
24.  Rethink direct mail
Direct mail continues to be one of the most powerful marketing strategies, yet many companies in the digital age have never even tried a postcard marketing campaign, much less a full sales letter package. Research shows modern customers appreciate direct mail more than digital marketing, so you can use it to your competitive advantage.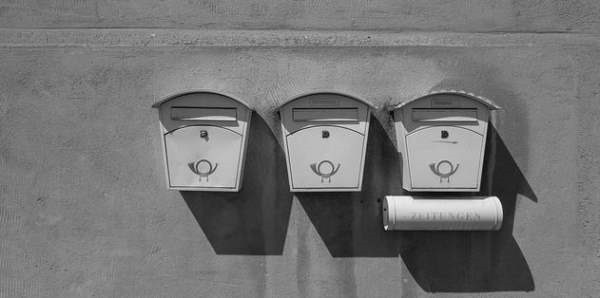 25.  Partner up
Brainstorm ways you can partner up with non-competing businesses who share your customer base. A car wash might partner with a detailing service for a total auto clean package, for example. In this manner both companies share in marketing expenses, generating double the business for the same investment. What resolutions do you think designers, marketers, and small businesses should make this year? Let us know in the comments!