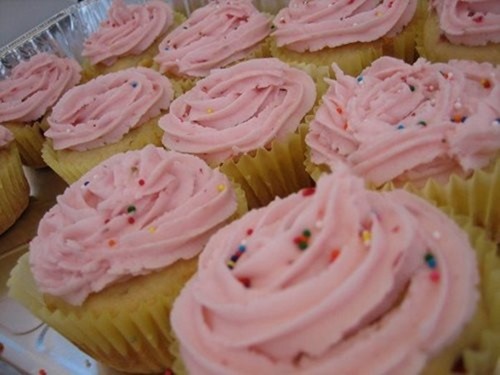 Today's students and teachers rely on school fundraisers to purchase needed supplies and enhance the educational experience. Fundraising can be tough, even in the most supportive communities, so it's important to provide value and package your fundraiser with an attractive presentation that encourages community members to contribute funds. To that end, the following lists 25 school fundraiser ideas you can use to improve education for your students.
1. Sell discount cards
Ask local businesses to provide discounts to anyone who has your school's discount card. Print the deals on the back, your school artwork on the front, and have students sell them. Print flyers or brochures with order forms students can take door-to-door.
2. Hold a bake sale
This long-standing school fundraiser idea is tried-and-true; ask student families to provide bake sale items you can sell. Promote your event with posters, flyers, and banners.
3. Sell school stickers
Sell school spirit bumper stickers, sheet stickers, and custom vinyl stickers your community members and alumni can place anywhere they'd like. Print mini-catalogs on brochures to showcase your sticker designs and provide an order form for buyers.
4. Raffle a prize
Get a local business to donate a desirable prize, then sell raffle tickets to raise funds for your school.
5. Host a chili supper or pancake breakfast
Many schools host an annual event such as chili supper or pancake breakfast in which students, parents, teachers, and community members volunteer to do the cooking and guests pay for their meals as a means of donating to your school.
6. Sell custom greeting cards
Print greeting cards featuring your school's brand and sell them to raise funds for your school. Print sales sheets and order forms to make it easy for students to raise money.
7. Sell mums and other flowers
Work with a florist or flower wholesaler to get a volume discount, then sell seasonal flowers. Print order sheets students can take to family members and door-to-door to generate sales.
8. Hold a 5K
Races can be huge moneymakers, especially if you can offer a unique experience – such as with a 5K color run. Promote your 5K with posters, flyers, banners, and sign-up sheets.
9. Sell window clings
Local businesses and community members will be happy to proudly display your school's brand on their windows; print sales sheets students can use to generate window cling sales.
10. Hold a car wash
Another traditional school fundraising idea, but one that has a long track record of success. Make sure you take advantage of flyer printing and social media to promote your car wash.
11. Host a silent auction
Reach out to businesses in your community to solicit donations for a silent auction. Artwork, signed memorabilia, and vacation cruises tend to bring in a lot of dough!
12. Hold a father-daughter/mother-son dance
Organize a special dance with admission fees and sponsorships to raise funds for your school. Print special invitations to give to students and their parents.
13. Try a scotch doubles or family bowling night
Invite parents to compete in a scotch doubles bowling tournament; or include the entire family. Be sure to charge admission or work out a deal with the bowling alley to get a portion of receipts.
14. Hold a lock-in/parents' night out
Host students overnight at your school, complete with fun games, activities, and kid-friendly movies. Print special flyers that explain your event isn't just a lock-in; it's also a parents' night out – no sitter required!
15. Sell calendars
Print calendars featuring students and scenes from your school to sell to parents and grandparents. Send students home with an order form to generate funds for your school.
16. Run a physical education pledge-a-thon
Ask parents, grandparents, and family friends to pledge a certain amount per each jump rope jump, mile walked, or other physical challenge sponsored students complete.
17. Sell magnets
Print school magnets featuring students, your school logo, and even sports schedules, then ask students to sell them to parents and family members.
18. Sell cookie dough or popcorn
These popular fundraisers ask students to take catalogs and order forms door-to-door to solicit value-added donations.
19. Sell bricks
If you're raising funds for a capital improvement campaign or new building project, you can sell bricks or other memorial markers to be included in the construction. Print brochures and order forms to make it easy for students to sell bricks.
20. Host a rummage sale
Ask parents and community members to donate gently-used items for a rummage sale in which your school earns all the proceeds.
21. Host a restaurant benefit night
Partner with a local restaurant to have a certain percentage of each ticket donated to your school on a particular night, then distribute flyers to promote your fundraising event.
22. Hold a family scavenger hunt
Place fun, unique items throughout your community, in a local park, or around your school, then invite students and their parents to take part in your scavenger hunt. Get prize donations, charge a participation fee per-family, and promote your scavenger hunt with flyers, posters, and banners.
23. Sell coupon booklets
Similar to discount cards, you can sell coupon booklets featuring hundreds of dollars in savings donated by local businesses.
24. Auction gift baskets
Auction off gift baskets on Facebook to generate fundraising revenue for your school. Get items donated for your gift baskets to maximize your fundraising effort.
25. Host a family fun festival
Games, entertainment, petting zoos, and inflatable bounce houses make for a fun day families will be happy to pay to attend. Mail postcards to student parents or send home flyers to convince parents to attend. School fundraisers can be the difference between offering a standard, low-budget education and a spectacular education that broadens student horizons and creates more opportunities. Of course, to be successful you have to get the word out about your fundraiser. Start planning your school fundraiser now! photo credit: pink cupcakes via photopin(license)