Flyer printing is a powerful way to promote St. Patrick's Day festivals, concerts, and events for bars, night clubs, and other venues. If you don't have the budget to hire a professional graphic designer to create your flyers, you can use free flyer templates designed to be customized to your event. Most come in PSD and/or AI format, so you can open them in Photoshop or Illustrator and change the text to match your event details. Minimize your expenses without sacrificing quality with the following three places to get free St. Patrick's Day flyer templates.
Free PSD Flyer offers an excellent selection of professionally-designed St. Patrick's Day flyer templates, completely free-of-charge. No attribution is required and the templates are royalty-free – even for commercial use. The templates are in PSD format, so you just need to know your way around Photoshop to make some basic text edits and customize these flyers to match your event.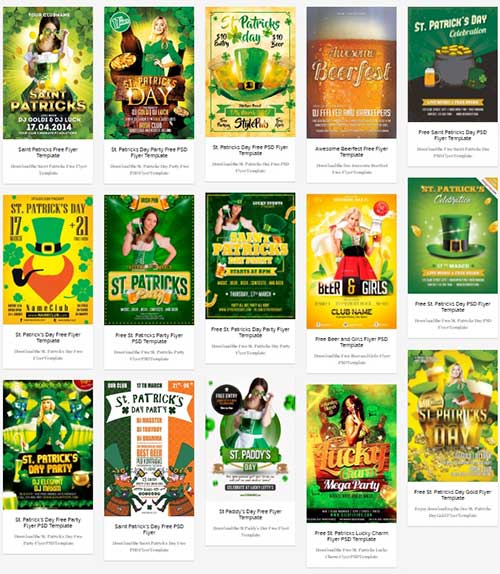 Freepik has an enormous selection of free St. Patrick's Day flyer templates, each professionally-designed and available in AI or PSD format. Downloads are free but require attribution for personal and commercial use. If you do not want to include attribution, you can join Freepik Selection for $10 per month – and cancel any time. That's still a lot cheaper than hiring a designer.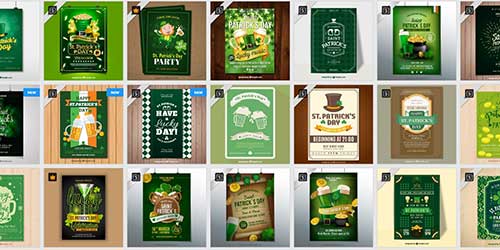 Poster My Wall has its own interactive flyer editor, so all you need to do is choose your favorite St. Patrick's Day flyer template and use the editor to customize the design – no Photoshop or Illustrator needed. Downloads are free but include watermarks, but you can remove it for $3 to $8, depending on the size of your flyer.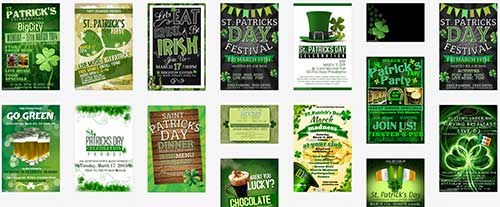 Find a free template to use for your St. Patrick's Day flyer? Keep saving money when you take advantage of PsPrint's discount flyer printing services!