You've seen the lists of people who changed the world. Though the order of importance of those who have had a profound influence on society is debatable, the same names undeniably appear time and again on such lists. In contemporary times, just about every mountain-mover had at least one thing in common: they carried business cards. It seems they, too, knew the power of print marketing. To celebrate both notions, I offer below five business cards that changed the world.
Abraham Lincoln business card
Before he was this nation's 16th president, Abraham Lincoln practiced law in Illinois. This business card from his days in Springfield predates his journey to the White House. Bill Gates business card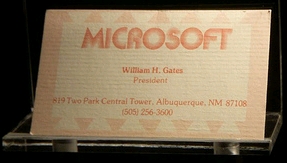 Bill Gates might not carry the prestige of a former president, but the effects of his contributions to society are perhaps just as far-reaching. Business card design and printing capabilities and processes have certainly come a long way since the Microsoft founder handed out this business card, and Gates can derive pleasure knowing that he played a major role in sparking the tech revolution. Steve Wozniak business card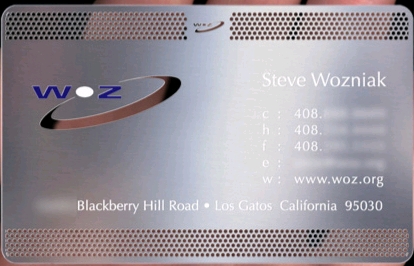 This business card might be more modern and post-Apple, but its holder has had no less an influence on world culture than Gates. Wilbur and Orville Wright business card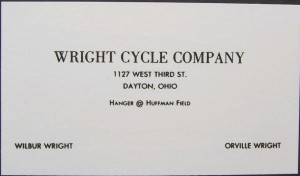 The Wright brothers had a bicycle shop in Dayton, Ohio, before they were famous for the first flight. It's no coincidence that the first flying machines were manufactured largely with bicycled parts, borrowed from another form of self-propulsion that likewise revolutionized travel. Albert Einstein business card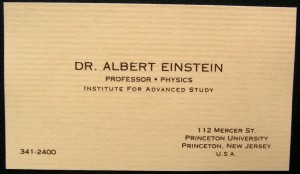 The father of modern physics had a surprisingly plain Jane business card that didn't exactly do justice to his revolutionary theories, wild hair and crazy personal life.