Stickers are some of the most versatile print materials on the planet. They can be employed as marketing tools that can be affixed nearly anywhere. They can be fun commemorative photos shared between friends. They can be profitable retail products crafted by graphic designers. Photoshop is a great program for sticker design, and the following five cool Photoshop add-ons for stickers make designing stickers faster, easier and better than ever.
This Photoshop action found on Panos FX lets you instantly turn any photo into a round sticker. The page says it's a perfect action for scrapbooking, but it could similarly be used for any project that requires round stickers.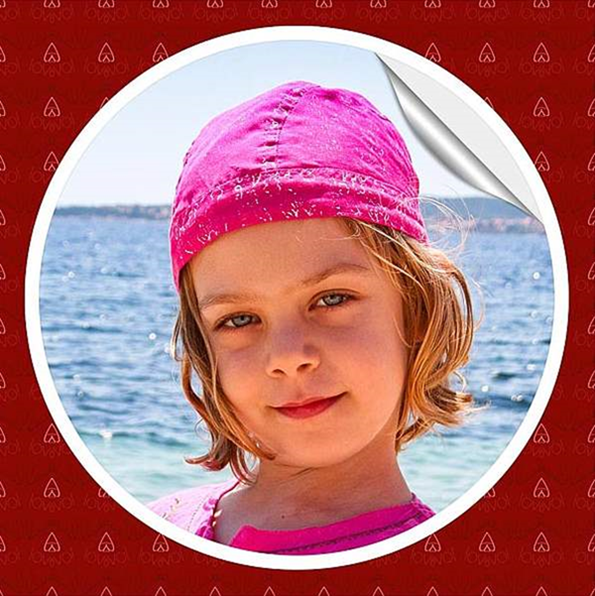 PSD Covers features a suite of awesome Photoshop actions that allow you to instantly generate mockups based on your designs. This action lets you see how your wine labels will actually appear on bottles; browse around the site for more sticker and label mockup generator actions.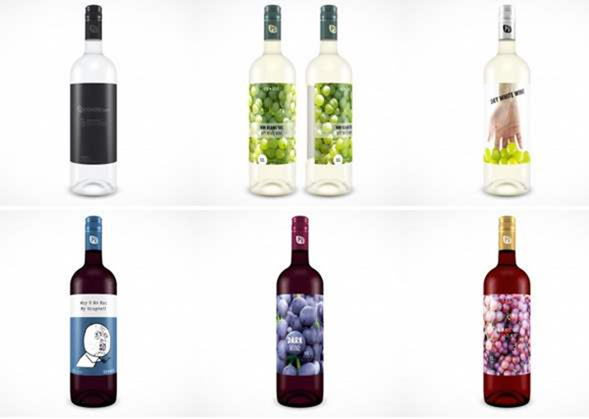 This collection of eight sticker styles for Photoshop will let you transform text into bright, glossy wordmark stickers with a single click. Intended to be used for mock stickers placed on websites, but the styles could just as easily be adapted for CMYK printing.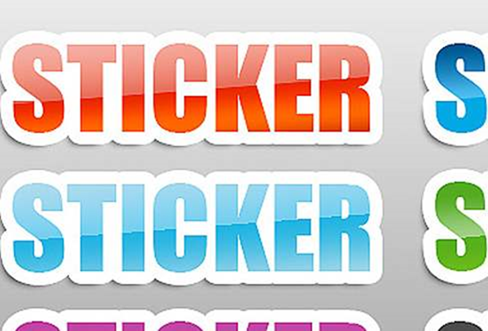 This cool set of actions allows you to create unique sticker die-cuts for print, including custom postal stamps and stickers with unique designer edge effects. This action creator was developed by PSD Dude and sells for $4 on Graphic River; and it's well worth the nominal fee.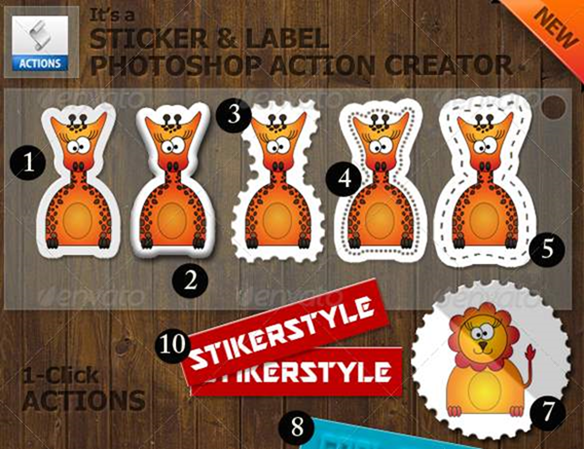 One of the best ways to print stickers in bulk is printing sheet stickers, which allow you to print multiple stickers per page. In fact, sheet stickers allow you to print multiple sticker designs at no additional cost. These sheet sticker layout templates are perfect setup tools because they come pre-formatted in the proper resolution, sizes and color mode. They also include helpful lines such as safe areas, bleed lines and cut lines so you can be sure your stickers are perfectly printed.