One of the greatest things about being a U.S. citizen is the freedom to make fun of our leaders, and graphic design serves as the perfect medium for turning well-polished politicians into funny cartoons while simultaneously making a political statement.  Find a bit of comic relief at Mitt Romney's expense (he has the money, after all) with these five hilarious caricatures.
This caricature pokes fun at Romney as a "one-percenter" who holds most of the wealth.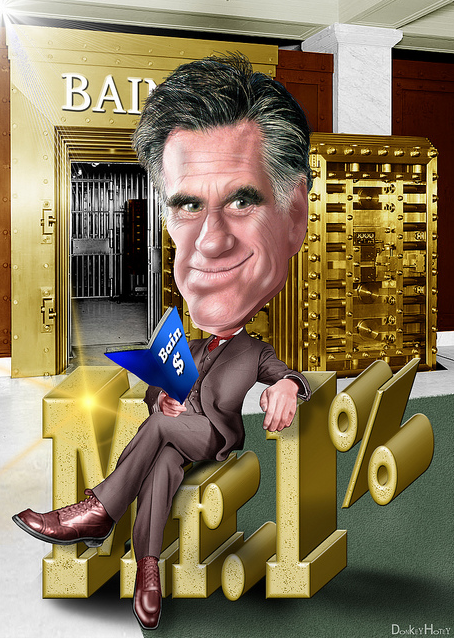 This illustrated caricature makes a point:  when Mitt Romney speaks, he thinks he sounds like Ronald Reagan, but what the rest of us hear is a spoiled rich kid.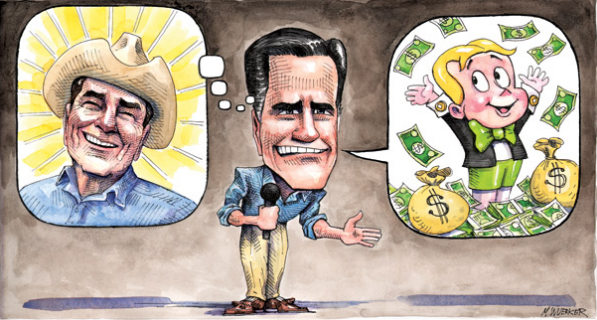 The Mittster will say anything you want him to, so long as you vote for him. This caricature makes fun of Romney's tendency to say what he thinks voters want to hear.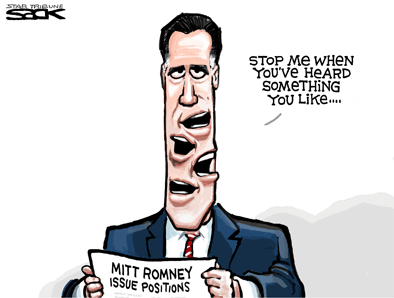 The Romney baseball card will become priceless if he's elected and wins Rookie President of the Century. Somehow, I don't see that happening.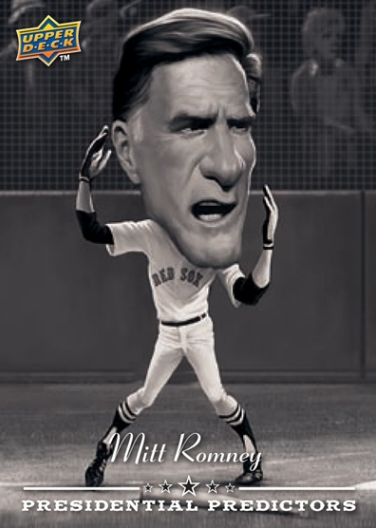 This Cartoon Movement caricature depicts Mitt Romney serving the American people what he calls apple pie, but is actually a pile of, well, you know in disguise.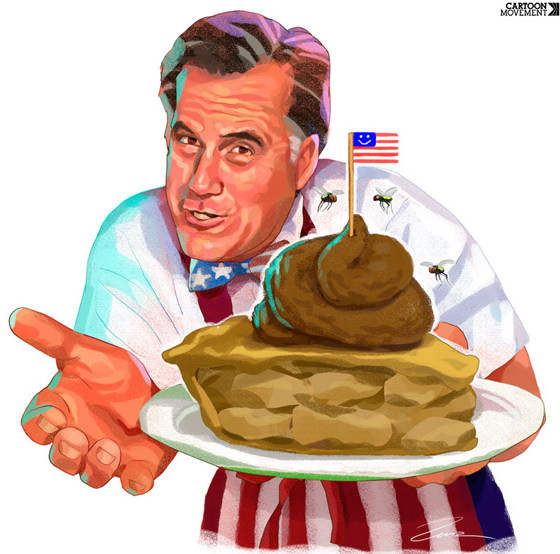 There are two sides in this presidential fight. Check out our five caricatures of Barack Obama.