Whether you have to present your big idea to the corporate board or you regularly conduct sales presentations for decision-makers and potential customers, distributing powerful supporting materials can go a long way toward sealing deals. Pocket folders are among the most important supporting materials to hand out during presentations. The following lists five ways pocket folders make more powerful presentations.
1.  Pocket folders are the complete package
Your pocket folders will likely include flyers, sales data sheets, brochures, newsletters or news clippings, your business card, and anything else you want your customers to see. When you collect all of these items in a single pocket folder, you lend the impression that you offer the complete package. Pocket folder-aided presentations seem more professional and organized, and therefore help customers realize they can trust you to handle their projects in a similarly professional and organized manner.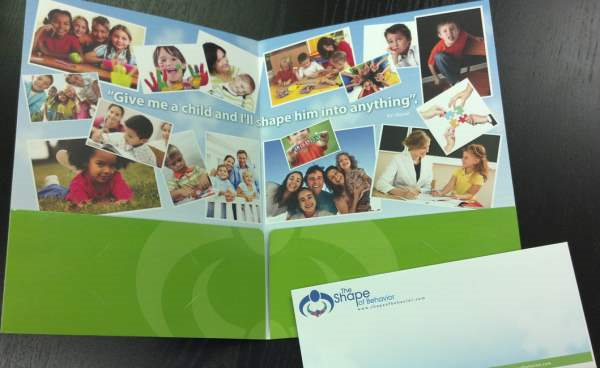 Photo credit Darren E via Flickr Creative Commons license
2. Pocket folders offer in-presentation efficiency
Organizing and ordering your pocket folder print marketing materials before your presentation allows you to quickly reference sales data sheets, flyers and other materials during your presentation. Being more efficient not only proves your organization skills, but demonstrates that you respect your customers' time and are properly prepared for your presentation. Pocket folders show you mean serious business; customers will recognize this and lend you their respect when you print pocket folders.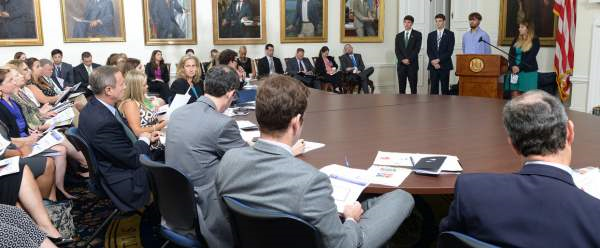 Photo credit Maryland GovPics via Flickr Creative Commons license
3.  Pocket folders are powerful branders
Want to brand your business, your big idea, or even yourself? Pocket folders are perfect for self-promotion because you can design them to showcase your brand in a meaningful way. Use logos, colors, and images that help customers connect with your brand and motivate them to open your pocket folders to find out what's inside. A well-branded pocket folder can generate excitement for your presentation on-sight.
4.  Pocket folders are portals to more information
Print URLs, links to apps or QR codes on your pocket folders that lead customers to your online sales presentation, a "buy now" sales page, an interactive or augmented reality product demonstration, or other digital media that bolsters your in-person presentation.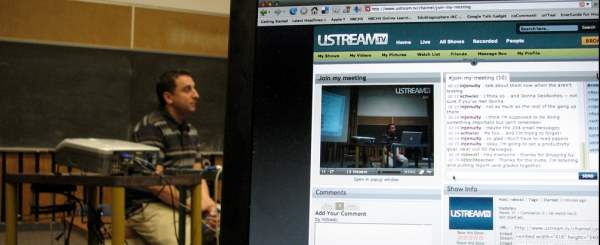 Photo credit Rob Wall via Flickr Creative Commons license
5.  Pocket folders are tangible takeaways
Don't rely on customers to take notes during your presentation, or to properly organize your handouts for future consideration. Instead, print pocket folders as tangible takeaways that motivate follow-ups and guide customers toward the next step in the purchasing process.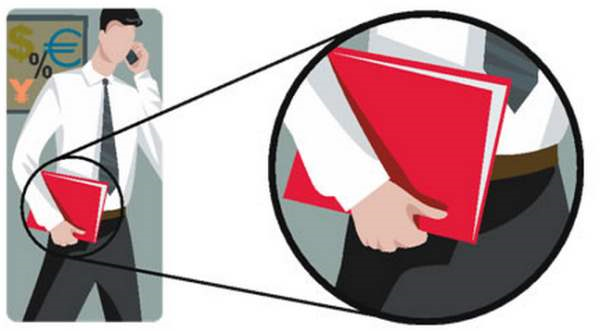 Photo credit Jim Cunliffe via Flickr Creative Commons license
Many presenters rely on PowerPoint slideshows, despite the fact that most customers find such presentations to be hollow and boring. Instead of simply watching, pocket folders empower customers to play a greater role in your presentation by giving tangible marketing materials they can touch, feel, read and view later. If you want to deliver a more professional, more powerful presentation, printing pocket folders is a great way to deliver an unforgettable presentation that leads to your desired outcome.