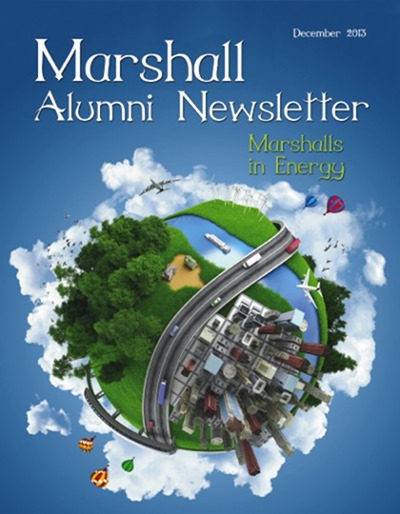 Booklet cover photo by arquiplay and design by Lara McCarron for Association of Marshall Scholars
If you operate a small business, know this: booklet printing is good for business. Booklet printing is an oft-overlooked marketing strategy, especially when small business budgets are considered. However, investing in a sound booklet marketing campaign can yield excellent returns and help drive business growth – which is why you should consider how booklets can help you grow your business. The following details seven reasons booklet printing is good for business.
1. Booklets can establish authority, credibility, and trust
A great booklet can include editorial content that demonstrates your expertise. If your content focuses on helping your customers achieve their goals, rather than simply making sales, you'll come across as credible and you'll earn their trust. Customer trust is invaluable leads to long-term customer loyalty.
2. Booklets are capable of long-term branding
A heavy focus on great content means your booklets are likely to be kept as reference materials. For example, a pet store might print a booklet that details how to set up and maintain healthy aquariums; a mechanic might print a service schedule booklet; or a digital marketing agency might print booklets that detail different types of social media marketing campaigns. Whenever customers have a question, they'll go back to your booklets – and be exposed to your brand every time.
3. Booklets market your products and services
Great content doesn't mean you shouldn't market your products and services. In fact, you should sprinkle references to your own products and services throughout the content – as long as they're relevant and helpful. In addition, product/service showcase pages, special offers and coupons, and even catalog-esque pages can turn your booklets into marketing machines.
4. Booklets can funnel customers into your lead capture and sales systems
Not only can booklets directly market, they can funnel customers to your website, mobile app, newsletter subscription sign-up page, social media pages, and other marketing efforts designed to build desire over time and maintain communication with potential buyers. This is especially true if you offer an incentive for customers to take the next step in the purchasing process.
5. Booklets let you differentiate your brand
Chances are your competitors aren't using booklets, so printing booklets lets you reach customers in unique and useful ways your competitors are not. Booklets are a great way to differentiate your brand in the marketing landscape, and are capable of providing meaningful value to your audience.
6. Booklets have the potential to fuel rapid business growth
A strong booklet sent to a well-targeted mailing list can ignite your business practically overnight. One of my favorite examples was when Microsoft was first launching its paid search ad service (long before it was called Bing). The company sent booklets to small businesses that walked them through the process of developing successful ad campaigns. How many businesses, frustrated with competing solutions, do you think at least tried advertising with Microsoft after that? My guess is a lot – I know I did!
7. Booklets aren't as expensive as you think
The main reason many small businesses hesitate to invest in booklet marketing is the perception that the price is too high. However, you can control your booklet investment by adjusting the number of pages, using design templates, writing the content yourself, and limiting the number of booklets you send until you have a proven formula that works every time. Keep in mind that every marketing dollar is an investment with an expected return – why waste money on marketing efforts that simply don't pack the marketing power of booklets?  Start your booklet marketing campaign now!