Abstract wallpaper color via Creative Commons license on Wikimedia Commons
You probably know that door hanger printing represents one of the most attention-getting and cost-efficient ways to market your business.  Door hangers are cheap to print and distribute, and they're impossible for customers to ignore.  To get the best response rate from door hanger marketing, your door hangers should incorporate basic direct marketing best-practices: an offer, call to action, targeted distribution, benefits, and great copy and design.  And when it comes to design, your choice of door hanger color can have a major impact on your return on investment. Choosing the best color for a given door hanger marketing campaign depends on your overall goals and your campaign strategy.  When you know your target audience's trigger points, the best color for your door hangers becomes apparent.  The following relays a great strategy for selecting the best colors for door hanger marketing.
Color for attention
You should strive to command attention for every door hanger marketing campaign, certainly; but when the goal of a campaign is to draw attention to a specific issue or a major sales event, you should pick a color scheme designed to be impossible to ignore. Contrasting colors command attention. Red or yellow with black, for example, or blue and white.  Stick with two color to achieve high contrast and maintain a clean, easy-to-understand message.  Political door hangers, business liquidation notices, and other time-sensitive door hangers often employ this door hanger color strategy. Keep in mind you still want your design to look great, so using complementary colors can be a good way to use contrast colors without sacrificing aesthetics.  Excellent door hanger color contrast combinations include various hues of:
red/black
yellow/black
orange/blue
yellow/purple
red/green
white/blue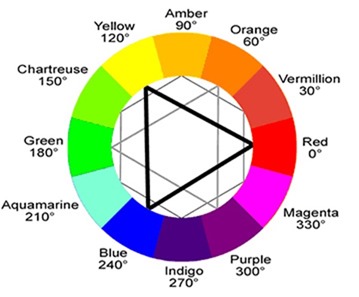 Color Wheel Creative Commons license via Flickr by LeopardPrint
Color for emotion
Customers buy on emotion, justify with logic.  You can select door hanger colors that stir specific emotions to help influence customers to buy your product, take action now or join your cause.  Some color/emotion relationships are listed here:
Yellow:  happiness
Red:  excitement/urgency/fear
Blue:  calmness, happiness
Orange:  excitement
Pink:  romance, love
Black:  power, fear
Purple:  calmness, power
Green:  calmness, security
You can combine colors to stir multiple emotions; for example, pink and blue suggest romance and happiness while green and black suggest wealth and power.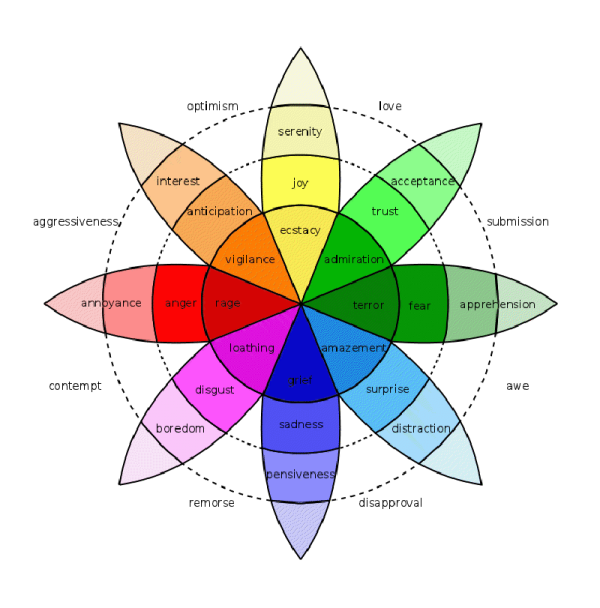 Color emotions via Creative Commons license on Wikimedia Commons
Color for brand or product
Finally, you can select a door hanger color that matches your brand colors or the type of products and services you offer.  Brand colors are easy, since they're already established; and using brand colors will help promote awareness as well as the idea that you're the best in the business.  Brand colors can also be used alongside colors that match the specific type of product or service you offer.  For example:
Yellow:  youthful, optimistic
Pink:  romantic, feminine
Blue:  trust, security
Orange:  aggression
Red:  energy, romance
Green:  money, security
Black:  power, sexiness
Again, color combinations can help you promote multiple ideas at the same time. Fine-tune your door hanger colors to match your campaign, and you'll be able to distribute more meaningful door hangers that employ color psychology to yield greater return on investment.