TV series are the new standard for home entertainment. Services such as Netflix and Hulu have made easy to watch entire seasons, episodes back-to-back, in a matter of days.
They're like extended movies, and often better than the formulaic Hollywood offerings of late.  And for true fans, ordering the DVD or Blu-Ray versions is a must.  As such, designers have gotten creative with front cover designs for TV series' DVDs and Blu-ray discs. I've listen the 10 best designs I've ever seen below.
In this season America's favorite serial killer wrestles with the idea of faith while continuing to mercilessly kill his victims – others who have killed.  The cover design symbolizes this notion with its background angel wing blood splatter.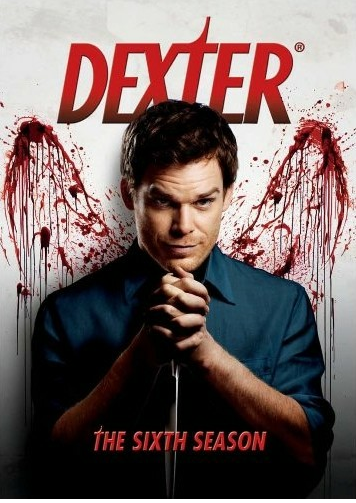 Technically, this is a movie, but it is a continuation of the popular television series and features a sweet DVD cover where the shadows of FBI agents Fox Mulder and Dana Scully form an "X."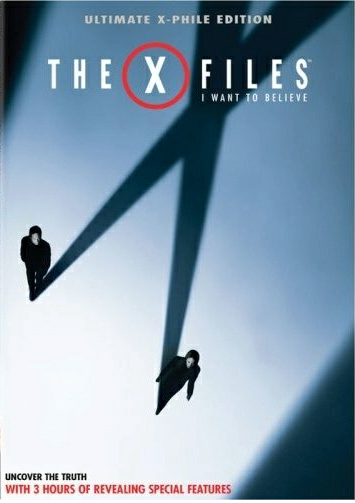 This series covers the Baltimore crime scene with a press point of view, which makes this DVD cover perfect for the series.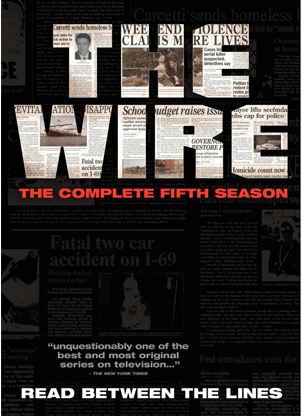 A nude mannequin commands attention, but the real value in this DVD cover design is the ad man reflecting on the scene, symbolic of the show itself.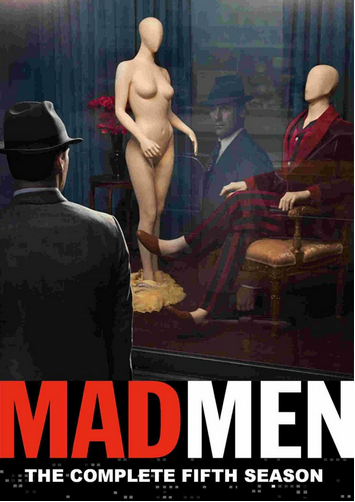 This series takes viewers into the lives of dysfunctional family members who happen to own a funeral home.  Beauty in death is a theme echoed by this DVD cover.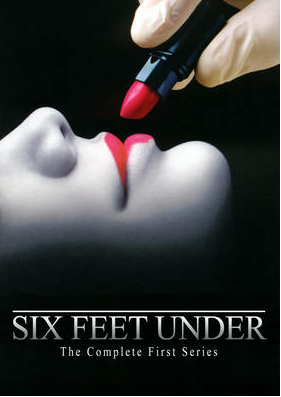 The cover for the first season of the short-lived yet popular Deadwood series offers a glimpse of a western mining down as the backdrop and a woman lying in the foreground.  It's a stunning design that immediately generates interest in the show.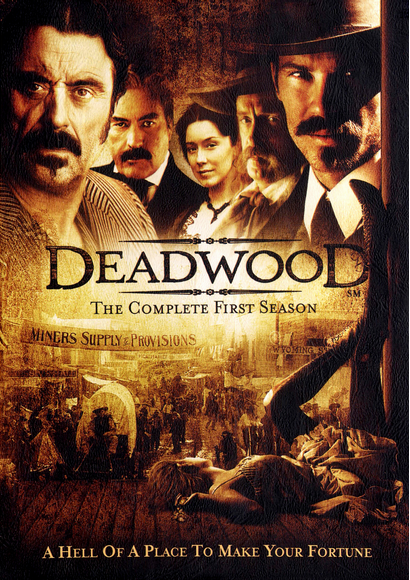 Sometimes the setting alone, presented in dramatic flair, can make viewers want to watch a show.  I think the Oz DVD cover fits the bill.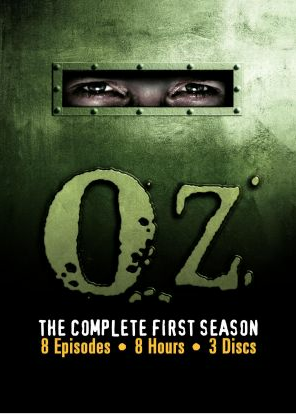 The coolest show on two wheels has the sweetest, most original, grungiest cover of all-time.  It's exactly what you would expect from this popular, groundbreaking program.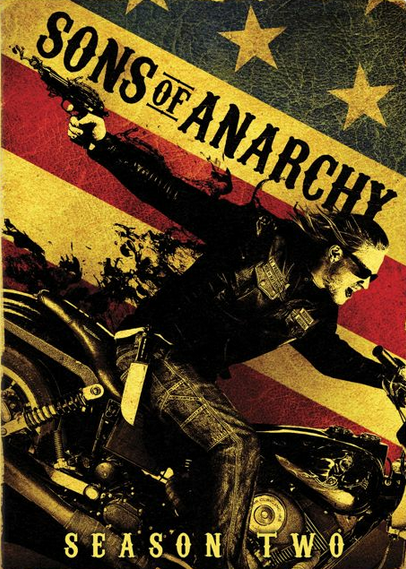 The most understated-yet-dramatic cover on this list, The Shield Season 7 DVD cover lends insight into the problems to be faced by the protagonist; a cop who is depicted tossing down his badge while continuing to hold his gun.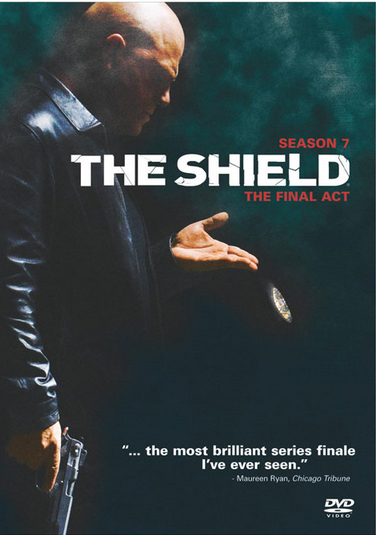 So what's a geeky-looking middle-aged man doing in the middle of a desert with a gun, no pants and a smoking RV behind him?  This DVD cover design makes you wonder and watch, and - of course - once you get a dose of Walter White's life you can't stop watching.