I've discussed how the PsPrint Designer Series makes it fast and easy to design and print your own custom holiday cards: all you have to do is pick a front panel design, then use PsPrint's online editor to add your own custom text and image to interior panels to personalize your holiday cards and make them your own. You can play with different fonts and colors, choose fancy metallic envelopes, and even add a UV coating to your holiday cards for an extra-brilliant sheen. Now, I want to share my favorite designs from the PsPrint Designer Series.
My picks from the PsPrint Designer Series
I love the contemporary styling of this easy-to-personalize holiday card, the unique typography, and the clean presentation that makes good use of white space. The background sets the mood by conjuring images of a silent, snowy night; and the use of "flat" lines and tree shapes helps bring an age-old mantra into the modern world.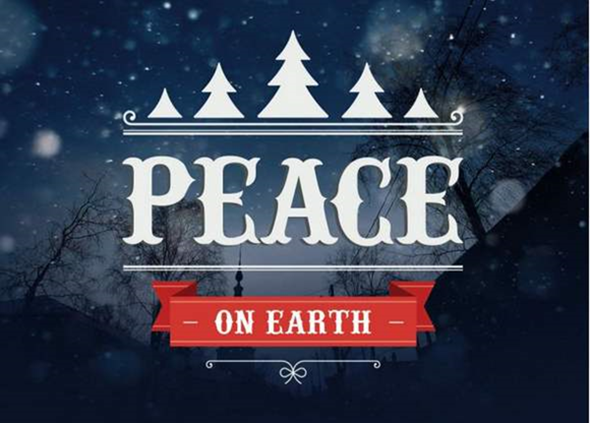 The alternative bands of different-hued metallic blues make this customizable holiday card stand out; in fact, it's my favorite holiday card listed here. Snowflakes add a seasonal touch to the bright, clean, invigorating design.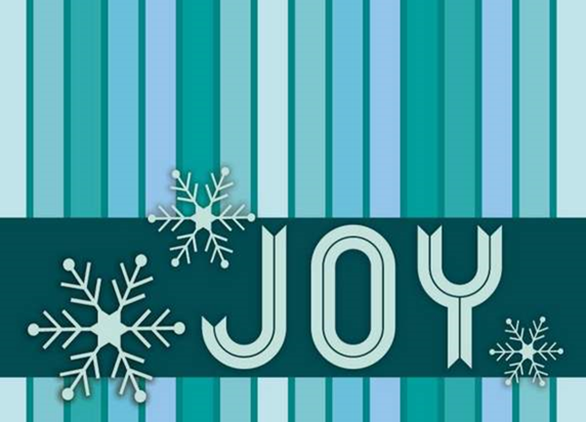 When I was a kid my family always dedicated a night to trimming the Christmas tree, and after all was said and done we turned off all the lights, played seasonal music, and lit up the tree. This card reminds me of that cherished childhood tradition – one I'm sure is shared my many families.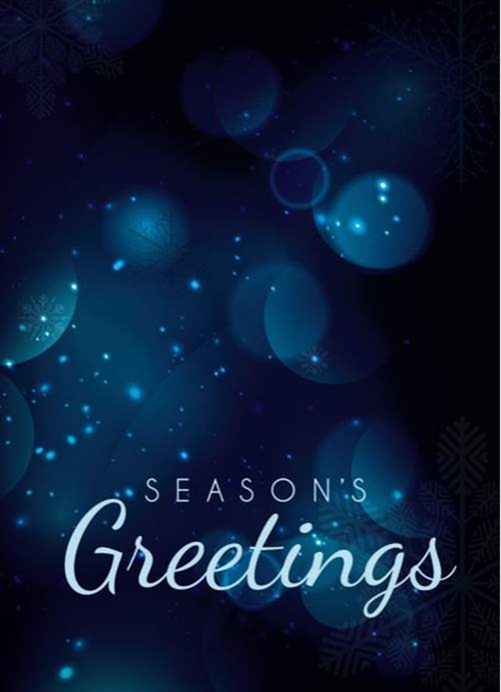 Perhaps the most elegant customizable holiday card on this list, this design features a white background with a silver metallic dove on the front panel. The dove's wings and tail feathers are represented in different shades of blue on the back panel, giving this holiday card a multidimensional appeal that's sure to be noticed.
Another bright, fun, metallic holiday card you can quickly personalize, this Happy New Year card features metallic green, yellow, and blue hues with a bold metallic blue central layer underneath elegant seasonal typography.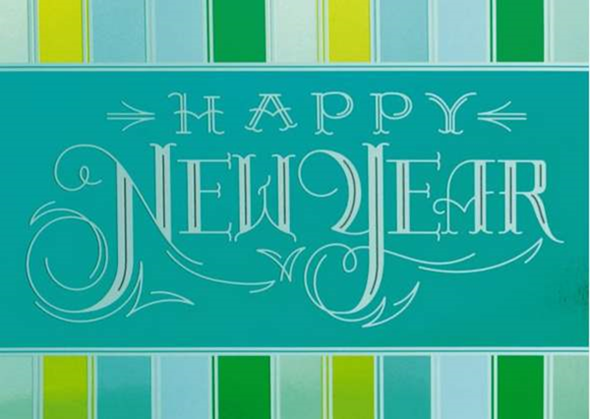 Which is your favorite holiday card design from the PsPrint Designer Series? Let me know in the comments!