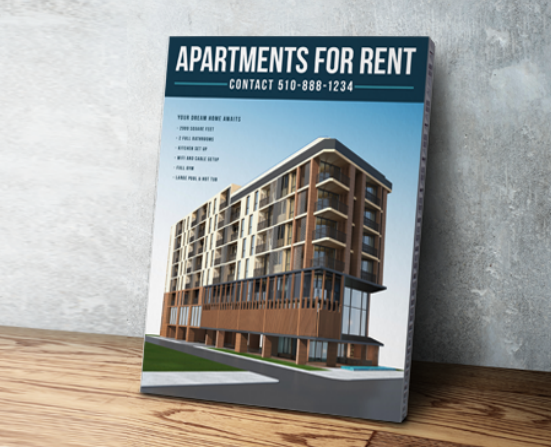 Whether you're an illustrator who's crafted an inspiring drawing, a graphic designer who's completed an incredible digital painting, or a photographer who's captured the perfect shot, you undoubtedly want to showcase your masterpiece. Mounted poster printing is a fantastic way to put your art on brilliant display. Here's why you should bring your artwork to life with mounted posters.
Mounted posters keep your artwork beautiful
Standard posters are easy to damage. Printed on thin paper stocks, it's easy to unintentionally blemish traditional posters when you frame them or hang them. Even unpackaging traditionally printed posters can be a challenge: unrolling a poster can lead to accidental tears and creases. And, if you hang your artwork without a frame, any wall imperfection will eventually show through.
When you print mounted posters, however, your print is mounted on a rigid, durable, lightweight honeycomb backing – which ensures a flat, crisp appearance. There's no opportunity tear, roll, fold, or crease your artwork, so it looks as amazing on your wall as it does on your computer screen.
Mounted posters are super-easy to frame, too; since you don't need to worry about folding corners when framing or perfect alignment (since the corners are already squared and your artwork centered), you can lean or hang your mounted poster anywhere without worrying about unintentionally damaging it.
Mounted posters present plenty of printing options
For starters, you can print just one mounted poster – no need to print more than you'll use, especially if you want to hang a single print (or enter it into an art exhibit or for sale at an art gallery). Need to print more? Print as few or as many posters as you want!
You can print mounted posters according to the size of your artwork, too; anywhere from 12-inch by 18-inch up to an extra-large 24-inch by 36-inch.
Want to make an artistic statement? Your mounted posters can even be printed on both sides, in case you want to get creative with placement. Perhaps you'd like to place your artwork in a window, or even hang it from the ceiling!
Mounted posters are eco-friendly
Unlike companies that print mounted posters on foam-based materials, PsPrint's mounted posters have to a recyclable honeycomb backing, which makes it an eco-friendly option for environmentally conscious illustrators, designers, photographers and artists. The backing is available in quarter-inch and half-inch thickness so you can be environmentally-friendly without sacrificing durability.
Ready to bring your artwork to life with mounted posters? Showcase your masterpiece in style at an affordable price with discount mounted poster printing today!