For many business professionals, your business card is the first (and sometimes only) marketing material customers see before they decide to follow up or make a purchase. As such, companies strive to craft business cards that are distinctly different so they can stand out from the competition. When you combine the desire to be different with the plethora of options afforded by modern technology, you can design and print business cards that are uniquely yours. Perhaps the most versatile marketing materials, business cards still follow contemporary trends that will help your brand look fresh and exciting.  The following details five business card design and printing trends you can take advantage of to differentiate your company today.
1.  Interactive business cards
Interactive business cards are rapidly increasing in popularity as business professionals incorporate digital marketing into print campaigns. QR codes, augmented reality, smartphone-scannable phone numbers and social media are all examples of ways you can make your business cards interactive.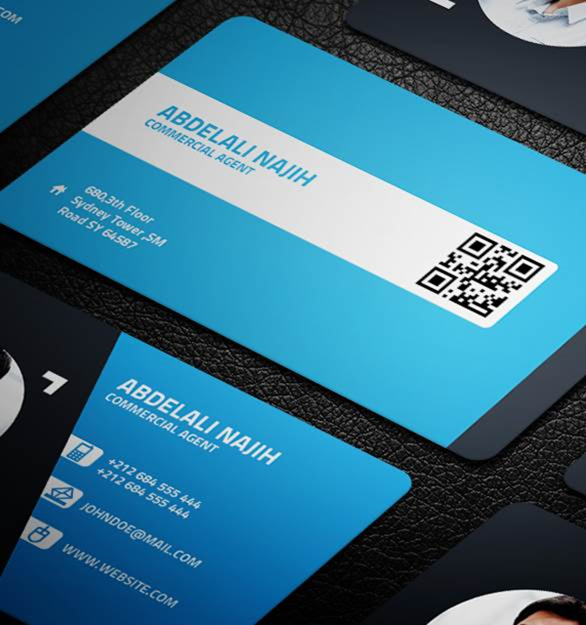 Business card with QR code by Karim El-Kharraz
2.  Minimalist business cards
A few years ago, it seemed as though many designers tried to fit as much information as possible on business cards. Now, focus is paramount; so minimalism is an excellent business card design strategy.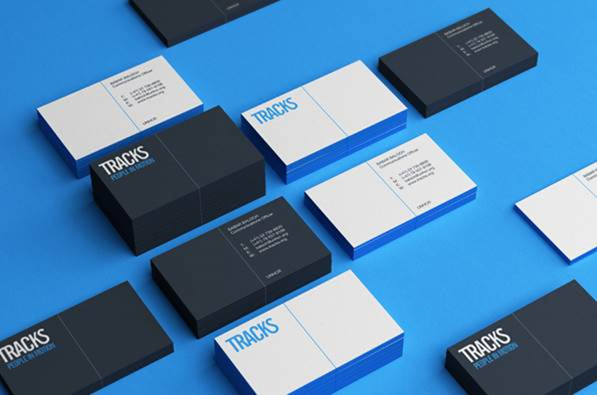 Minimalist business card design by Michal Sycz and Noeeko
3.  Typographic business cards
Typography continues to evolve, and can be featured in your design for visual impact and as a branding tool. When your typography represents the bulk of your visual elements, your business cards stands out, gets noticed and is easily remembered.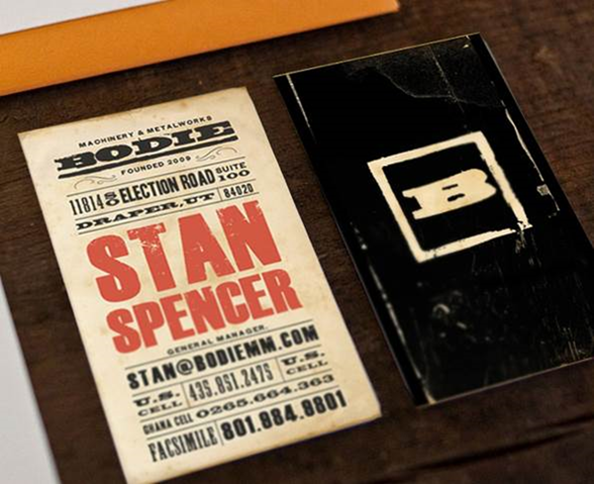 Typographic business card by Cocoa Branding
4.  Square business cards
Square business cards are instantly striking because they're still largely unexpected. Last year I printed a square business card strictly for networking event distribution, and the response was amazing – everyone I handed it to commented on it, and I received more follow-up phone calls than I had ever received from previous networking events.  My tagline was that my company is different, a notion reinforced by the square shape.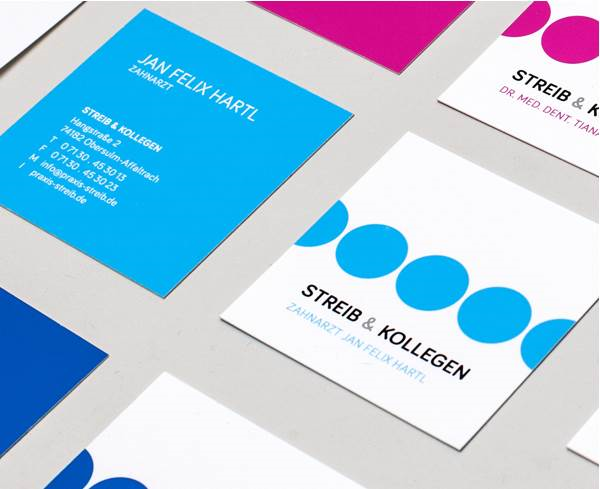 5.  Unique die-cut business cards
Die-cut business cards have been around for awhile, but today's die-cutting technology combined with lower die-cut printing pricing has made them more popular than ever. Die cuts set your business apart in a way other design and printing techniques cannot; mostly because you can create a custom die-cut shape that is relevant to your business and practically impossible to ignore.
Die-cut business card by Berk Olcum
  What business card design and printing trends will you follow this year?