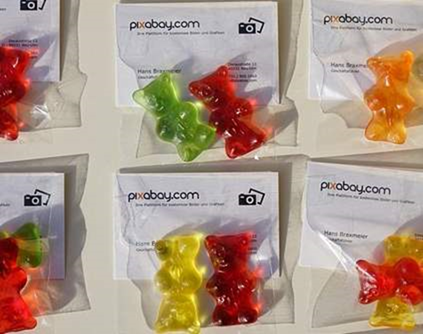 Business cards are staple print marketing and business networking tools; however, many professionals give little consideration to their business cards outside of making sure their contact information is correct. The problem with this lack of strategy is their business cards are unremarkable, destined for the recycle bin or to be otherwise forgotten. If you want your business card to help market for you long after you've handed it out, you need to make it remarkable – and that's the topic of this business card hack: how to make customers keep 'em. So, how do you make your customers keep your business card? Simple: make it useful. Useful business cards that have value for your target customer base are highly likely to be kept on-hand. The only real question you have to answer is how to make your business cards useful to your customers. That, of course, depends on who you're selling to. Here are some ideas for your inspiration:
a mechanic's business card that includes a typical maintenance schedule that will help keep a car running and valuable
a wedding planner's business card that features a wedding reception checklist
a local sporting good store's business card that includes a local sports team schedule on the back
a pizzeria manager's business card that features a mini-menu on the back
an accountant's business card that includes a list of commonly missed tax write-offs
a hair stylist's business card that features a discount program on the back – a free style every tenth session, for example
All of these examples provide usefulness to each respective businesses' customers; in addition, that value is relevant to the business itself. The message of such business cards is clear: if a business card can have this much value, think of how much value the person behind it can add to one's life. If you want potential customers to hang on to your business card – and subsequently notice and remember you – you need to print business cards that are useful. Do it right, and you'll be the first person they call when they're ready to buy what you sell.