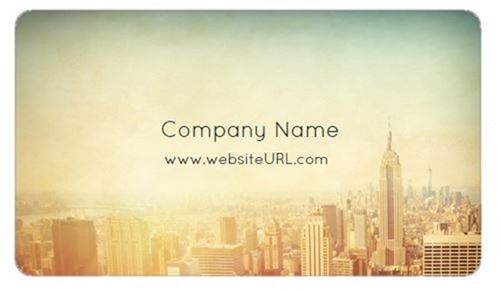 For many businesses the new year brings a new flood of marketing ideas and a renewed focus on where your company is and where you want to take it; coupled with the rapid pace of customer evolution, the new year might mean it's time for a business card makeover. Business cards are powerful networking and marketing tools, especially when they help prospects notice and remember you and your company. The following offers tips for what might be your first big project of the year: Business Card Makeover 2016.
Toss out preconceived notions
The first step toward a total business card makeover is to do away with preconceived notions of what a business card should look like. We've long-known the days of boring black-and-white business cards are over, but you also shouldn't be afraid to shake things up by ditching the traditional 3.5x2-inch rectangle business card in favor of something more eye-catching and memorable.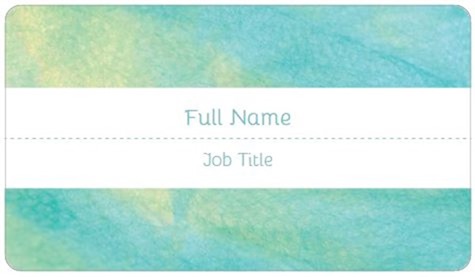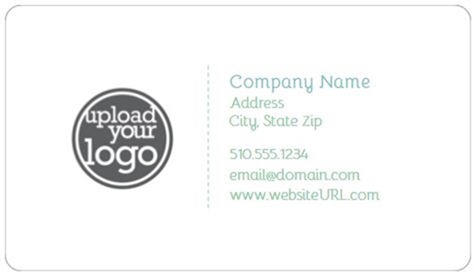 Set goals for your business cards
Color business cards are supposed to give potential customers a way to get in touch with you, right? Certainly, but that's not all they're capable of. Set goals for your business cards to help direct your design. For example, your goals might be to:
list contact information
make potential customers feel comfortable doing business with you
establish trust, credibility, or authority
tell customers what you offer
give customers an incentive
tell the story of your company for branding purposes
stand out from competitors
Each of these goals might drive different business card design and content elements. Space is limited, so the next step is to prioritize your goals. Now you can plan your design.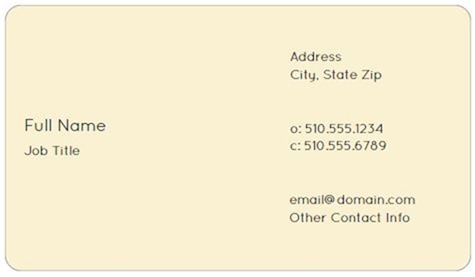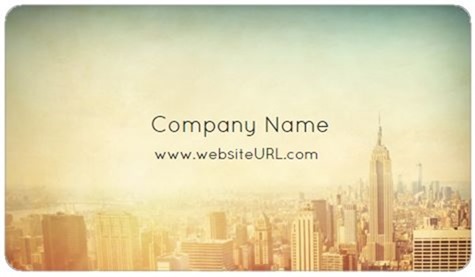 Business card design ideas by goal
Here are some design ideas you might incorporate into your business card according to the goals you want them to achieve.
List contact information
This seems pretty straight-forward, but you also have to consider your audience. If your customers are millennials, it might be a good idea to add your social media profiles to your business card. If you're going to hand your business cards out at trade shows, you could even turn the back into a call to action to follow you on Twitter to get relevant tips and tricks. Potential customers who aren't currently in the market might not hold on to your business card until they're ready to call; however, they might follow you on Twitter (or Facebook or Pinterest, depending on your industry). Your business card can serve as a gateway to earning followers.
Make customers feel comfortable doing business with you
If you're photogenic, a large picture of you in your favorite space (definitely not a mug shot) might help make customers comfortable. Plenty of research has been done on how smiling can help you with customer relations. Other ways to make customers feel comfortable doing business with you might include mentioning any guarantees you have and establishing trust, as covered in the next section.
Establish trust, credibility, or authority
Your business card can list major awards, a success statistic, or even a testimonial to help establish trust, credibility, and authority in your industry. If your company is the highest-rated in your area, or has earned a customer choice award, or is home to the foremost blog on your field of expertise, use your business card to show prospects they're dealing with the person who can help them achieve their own goals. Do you have case studies or whitepapers? You can even use the back of your business card to give customers a link for more information. Take them to an opt-in form to collect email addresses while you're at it.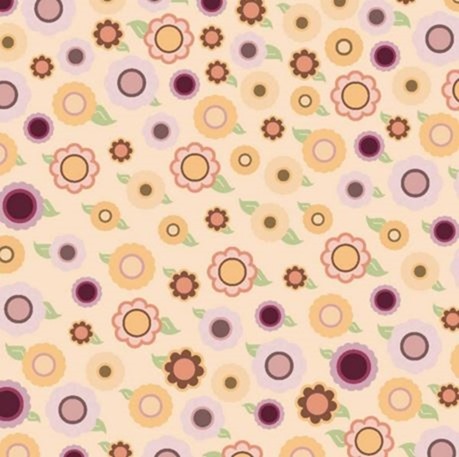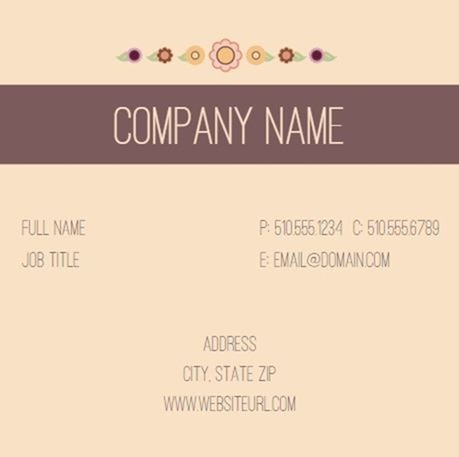 Tell customers what you offer
Listing your products and services on your business card is nothing new; however, you can print folded business cards to increase your marketing real estate and include specific product images or service benefits. While your business cards won't exactly be catalogs, they can lend a visual representation of your product and service offering as well as your features and benefits – all of which help create desire. Another strategy is to include a QR code, advanced augmented reality, or simply a link to an online video in which you introduce yourself, offer a service overview, or give a product demonstration. This is a great way to make your business cards interactive and bring customers onboard with who you are and what you do.
Give customers an incentive
The back of your business card is a great place to present a special offer to potential customers. A discount, buy-one-get-one offer, or some other freebie are perfect for restaurants, nightclubs, and entertainment venues. Retailers and service providers can also take advantage of business card incentives to drive more business.
Tell your story
If brand image is critical to your success, your business cards can help tell your story. Use the back of your business cards to share content that helps customers develop an affinity for your brand. Or, double your real estate and tell the whole story by printing folded business cards.
Stand out from competitors
Forget conventional business card design; instead, consider printing slim, square, round, or jumbo square business cards. Or, design your business cards with a vertical layout. Other ways to differentiate your design visually are to print die-cut business cards in a custom shape or add an attention-getting, metallic foil stamp. Foil stamps can outline text and shapes or serve as bold, shiny fills. Print business cards on premium paper stocks with superior finishes that not only look great but also feel amazing in customers' hands. High gloss with UV coating or soft touch velvet business cards offer a tactile difference to your brand. Another great option: ultra business cards, which are printed on triple-thick paper stock and include a band of color around the edges. Finally, your choice of colors, design elements, patterns, photos, logo usage, and layout can be strikingly different from your competitors, ensuring your business card not only gets noticed but also remembered by potential customers. If you want a cost-effective way to make a splash in 2016, a business card makeover is a great way to get started. Plan your business card design now!