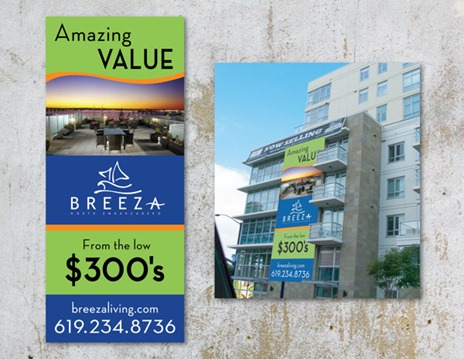 Banner design by Susan Duffett
Testing new waters is one of the best ways to continually discover new avenues for business growth.  Trying new marketing strategies leads to new customers, yet many small businesses employ the same routine over and over.  While it is good to stick with what works, you should augment your tried-and-true by trying out a new marketing strategy each month.  Doing so will help you grow your business over time, and chances are you'll discover a few strategies that yield such great results, you'll incorporate them into your routine. Steady growth lends itself to long-term sustainability, so challenge yourself to try a new marketing strategy every month.  This month's challenge is vinyl banner marketing.
Why vinyl banner marketing?
Vinyl banner marketing represents a cost-effective way to get your message and brand in front of the masses.  Outdoor vinyl banners can also reach a targeted customer base.  Banners are versatile, attractive and easy to print.  When you combine a compelling banner design with intelligent distribution, you're primed for a high return on investment banner marketing campaign.
Banner design
Your banner design should be simple, short and sweet.  It should be creative and clever, funny or meaningful, and it should speak directly to your target customer base.  Your banner can include a time-limited offer, benefits (written or implied), and contact information.  It should also include your company or brand name, since many customers will Google that instead of call a number or visit a URL.  You can even make your banners interactive with special QR codes and smartphone features that lead to videos, quizzes, social media sign-ups and shopping carts. Above all, make your banners easy to understand and remember.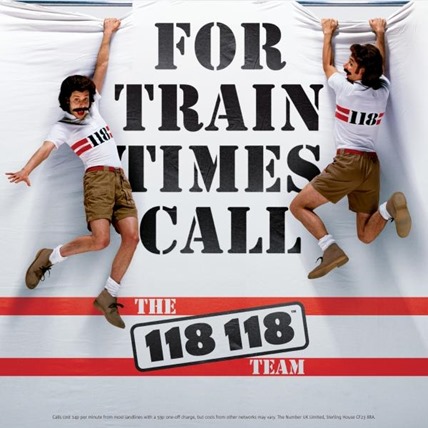 Banner distribution
I recommend three types of places for prominent banner display:
high-traffic intersections, especially those with stoplights
busy shopping districts with lots of foot traffic
in view from locations your target customers are known to frequent
High-traffic intersections allow maximum exposure at minimal cost.  Busy shopping districts attract customers already in the buying mood and allow for greater interactivity.  Banners placed in view from locations your customers are known to frequent have the best targeting. This month, print three vinyl banners and place one in each location type.  Your total investment will only be about $300 ($100 per banner if you print 3-foot by 5-foot banners), plus any fees you'll have to pay for renting display space. Often, you can negotiate incredibly low monthly fees with property owners.

Banner design by Julie Jacobson
Banner printing
Print banners on white mesh vinyl, which is designed to withstand the elements.  Non-fading inks will keep your banners vibrant all month long, and the mesh vinyl material won't tear in wind or rain.  Invest in premium banner printing at low prices to maximize your return on investment.
Banner response
Measure your banner marketing campaign response by including specific tracking mechanisms on each of your three banners, such as individual URLs.  Track which banners performed best in terms of response rate, conversion rate and total sales.  Compare that to any increase in your overall sales, since many responses will come from online searches rather than your own tracking mechanisms.  Now, you have a base you can compare against other marketing strategies and future banner marketing campaigns.  Test, track and tweak your banners so you can deploy future marketing campaigns with reliable – and profitable – results. Challenging yourself to try a new marketing strategy every month is a powerful way to grow your business with minimal investment.  With vinyl banners, you can invest less than $500 yet reap excellent profits. Have you tried vinyl banner marketing?  What were your results?