Green is one of the most popular colors for holiday cards. It's popularity is rooted in symbolism, tradition and emotion. Green is fresh, new and spirited. It's the color of St. Patrick's Day and Christmas trees. Many people find green and its various hues to be pleasant, so the color commands attention. Design your Christmas cards with these 10 cool holiday cards designed in green.
The designer's clever use of green contrasts well with the red nose and Christmas lights, and promotes a memorable brand hook.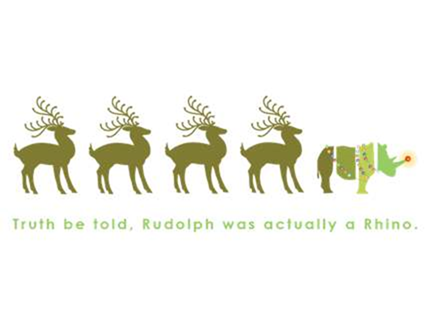 I love how this design features three different green hues to differentiate shapes, especially the snowflake. The contrasting gold text is a niche touch.
This big, green, multi-fold holiday card celebrates three holidays in one!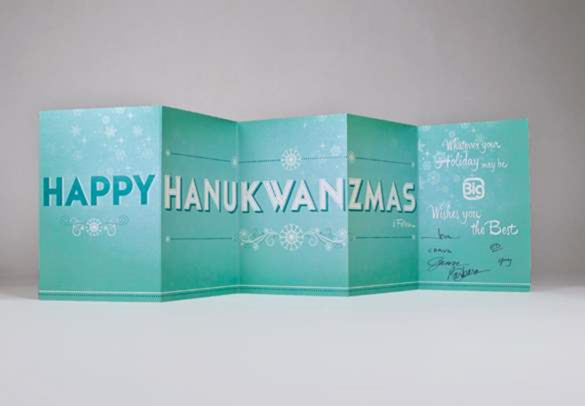 A fresh green-hued holiday card with bright silver foil stamped font stands out; I don't think it's possible to ignore this invigorating holiday card design.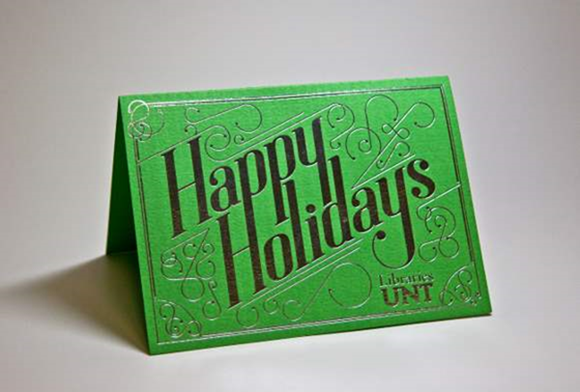 Simple and elegant, yet featuring exciting font embellishments, this holiday card is perfect for spreading holiday cheer.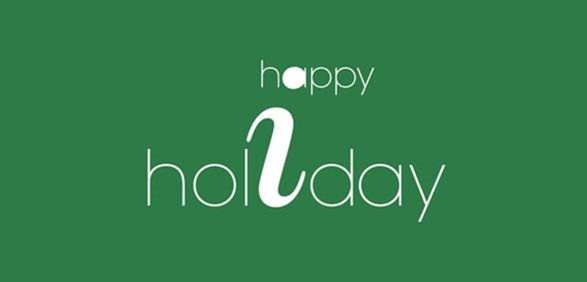 Traditional holiday phrases are set in different shades of green against a darker green background in this holiday card design.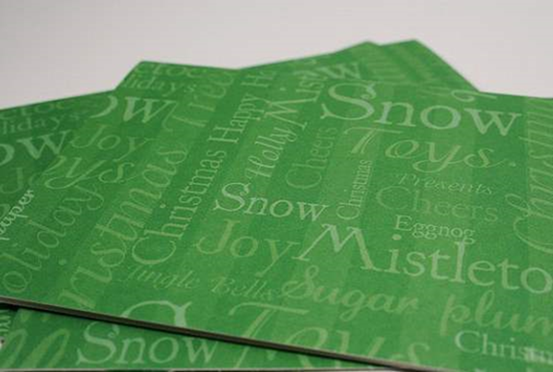 I really like the muted green pattern and the contrasting black and white of this unique holiday card design.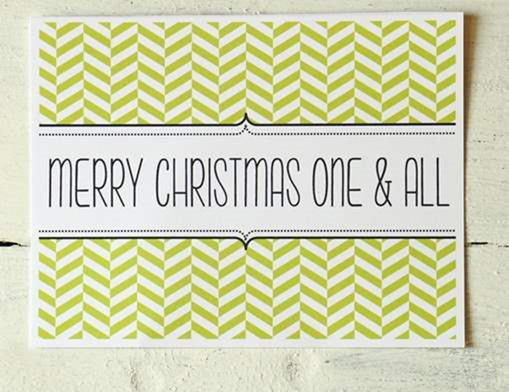 The simple, understated Christmas tree illustration/sketch on the front of this holiday card makes it seem more elegant, perfect for season's greetings or a corporate greeting card.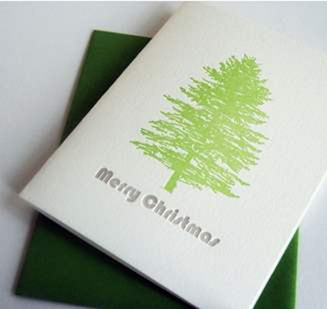 This unique green holiday card features a cut paper look, the borders serving as a forest of evergreens framing a decorated Christmas tree.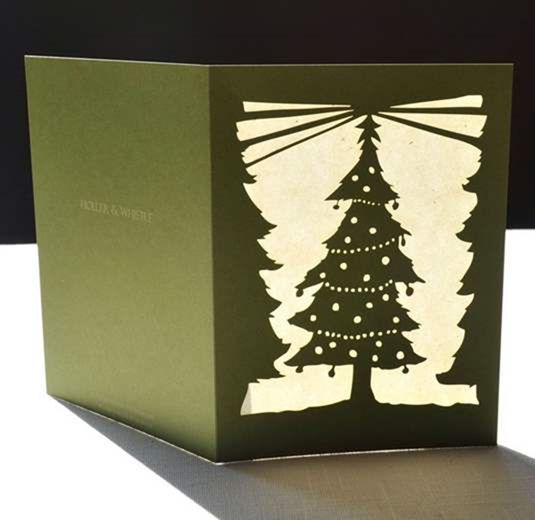 This multi-layered, patterned green St. Patrick's Day greeting card is both unique and memorable, perfect for your St. Patrick's Day greetings!