Americans buy 1.6 billion Christmas cards each year, and 65 percent of Americans send greeting cards – underscoring the importance of holiday cards in a digital age. For businesses, that means sending holiday cards is a powerful way to stay connected to customers and spread goodwill at a time when brand loyalty can lead to maximum profitability.
Indeed, many businesses send greeting cards for the holidays; so how can you stand out from competitors and make your holiday cards more meaningful? With custom holiday card printing.
Custom holiday card printing makes it easy to design your own holiday cards. You can feature your own logo and branding, share your favorite holiday photos, and add custom text to personalize the customer experience.
Best of all, printing custom holiday cards is a cheaper and merrier alternative to generic store-bought cards and printing greeting cards in-office. The following presents a breakdown of the differences so you can see why professionally -printed custom holiday cards are the best option for spreading cheer this holiday season.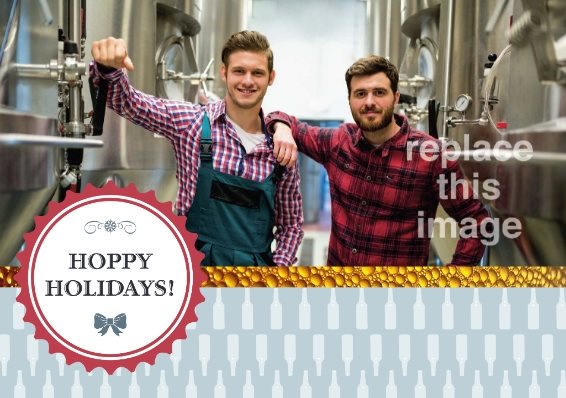 Custom holiday card printing vs. store-bought cards
The average holiday card costs between 50 cents and $10, with an average of $2 to $4. If we take the lower average of $2, and your business is sending 100 holiday cards, that means you'll invest $200 in store-bought cards.
Compare that to printing traditional folded holiday cards: You can print 100 folded holiday cards, full color on both sides, on premium 14-point gloss paper stock, and include envelopes for around $72 – a savings of $128.
Flat holiday card printing is even cheaper: You can print 100 for around $45, a savings of $155.
Add in the fact that you can design your own holiday cards online with PsPrint's free holiday card templates and online design tool, and it's easy to see why custom holiday card printing is a cheaper and merrier alternative to the generic store-bought holiday cards everyone sends.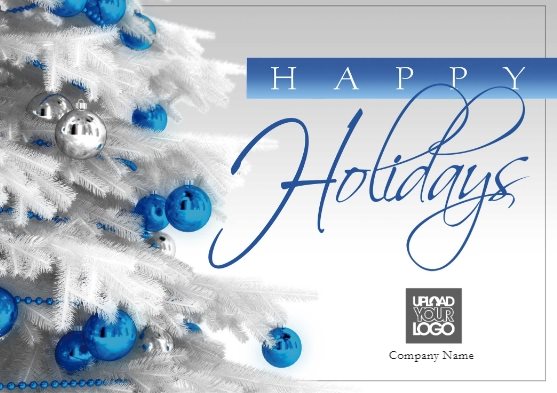 Custom holiday card printing vs. DIY holiday cards
What about do-it-yourself holiday cards? You know the type: You buy holiday card printer paper, make your design on your computer, then print it on your desktop printer.
First, let's examine the cost: a pack of 30 half-fold greeting card paper costs around $21. You'll need four packs to print 100 holiday cards, for a total of around $84. That means professionally printing folded holiday cards is $12 cheaper and flat holiday cards is $39 cheaper – and that's before you take the cost of desktop ink into account.
Second, consider the quality: Your desktop printer simply isn't capable of matching the print quality of a professional printing press. Also, holiday card templates and software for DIY at-home holiday cards can be cumbersome to use and difficult to design with. At the end of the day, you end up with headaches and hassles, not to mention quality issues such as ink smears and an overall inferior product – despite spending more for it.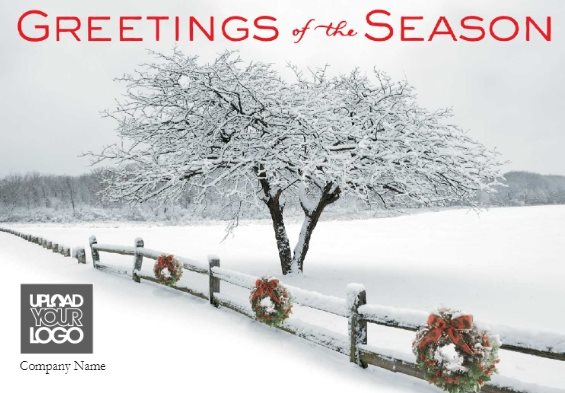 Make your own custom holiday cards online
Save money, skip the hassles, and print holiday cards you'll be proud to send to your customers when you make your own custom holiday cards online. It's fast and easy to do:
Choose your favorite holiday card template

from the PsPrint design library (you can even pick a color scheme that matches your branding)

Open your template in the online design tool

, then point-and-click your way to a custom design: upload your logo and photos, add your own custom text, and drag and drop graphic elements around the canvas

Download a free PDF to see what your finished holiday cards will look like; then, choose your printing options. Your custom holiday cards will be printed and delivered to your door in just a few days
Professional holiday card printing is cheaper and easier than DIY and store-bought cards, and it allows you to print completely custom high-quality holiday cards, all from the comfort and convenience of your computer. Why settle for less?
Ready to wow your customers with custom holiday cards? Print premium holiday cards at discount prices today!