Poster printing is one of the best ways to market your business, cause or event. In fact, people are more receptive to poster marketing than other popular types of advertising. Consider these facts from statistics about annoying marketing practices:
Though these statistics focus on the negative perceptions of some forms of advertising, they illustrate how poster marketing is an accepted form of advertising that many people would seem to prefer over popular digital marketing strategies.
All this is to say: if you're seeking a cost-effective marketing strategy that resonates with your audience, poster printing is a fantastic choice. Different types of posters are best-suited for different situations. Here, we demystify poster printing to clarify the differences between standard posters, short run posters, and mounted posters – and when you should use them.
Standard posters
Most of the posters you see are standard posters. They're available in a variety of sizes and paper stock options (from thick 100 lb. gloss cover stock to 13-point 100 percent recycled matte cover stock to 15-point velvet with soft-touch coating).
Standard poster printing is best when you need to print a large quantity of posters. The more standard posters you print, the lower your price-per-piece; so you can print many posters for minimal investment. That means standard posters are perfect for marketing to the masses, provided you have a strong distribution strategy.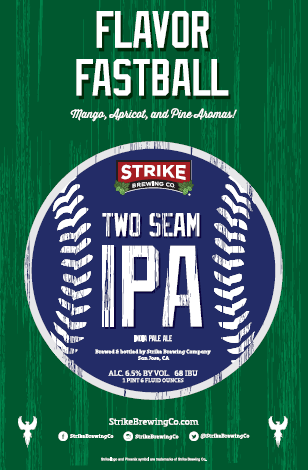 Poster for Strike Brewing Co.
Short run posters
Short run posters are similar to standard posters, available in 100-lb. gloss paper stock. The primary benefit to short-run posters is that they are economical at "short runs," which means you can get a great price on short-run posters with quantities from one to 50.
Thus, short-run poster printing is best when you need 50 or fewer posters, such as if you're marketing a local event in a small town, need to print posters for your school, or you have a limited distribution market for your advertising.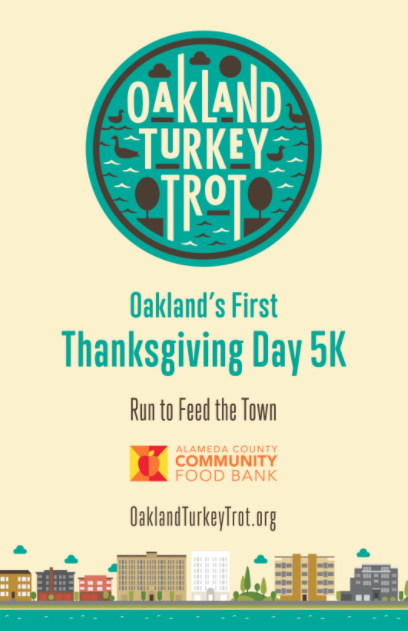 Poster for Oakland Turkey Trot
Mounted posters
Mounted posters feature a thick honeycomb backing that makes your posters ultra-durable and easy to hang or frame. Honeycomb-backed posters are intended to be more permanent than standard and short run posters, though they're also recyclable (unlike foam-backed mounted posters).
Mounted posters are best when you want to hang them for an extended period, such as if you're branding the interior of your store or you want to showcase your artwork in your living room or art gallery. They're also perfect if you want to minimize the risk of damage during transport between events such as trade shows and conferences. Since they're mounted, they won't be creased or torn; plus, they make setup super-fast since they can be leaned or hung virtually anywhere.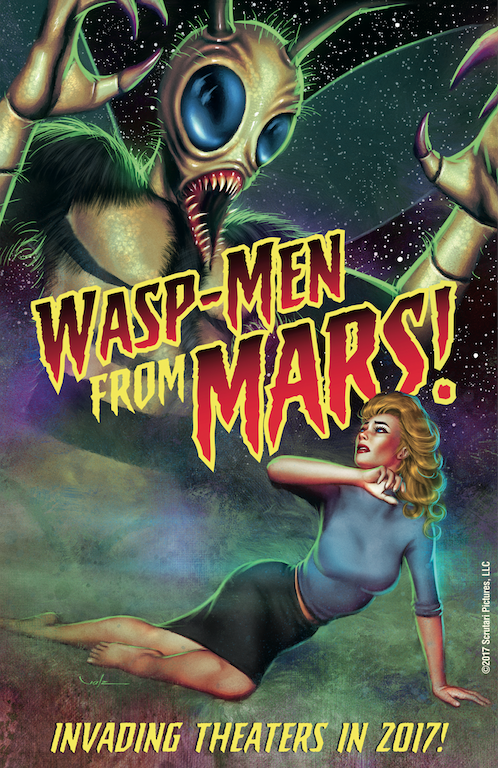 Poster for "Wasp-Men From Mars" designed by Joe Sikoryak of designwell.com
To recap:
Standard posters are best if you need high-quantities
Short run posters are best for low quantities
Mounted posters are best for extended displays and durability
Ready to put poster marketing to work for your business? Do it for less with discount poster printing today!