Want to get your invitations in shape over the holidays? Check out these 5 cool die-cut holiday invitations. The artists featured below can serve as inspiration for your own die-cut creations this holiday season.
1. Nib & Tuck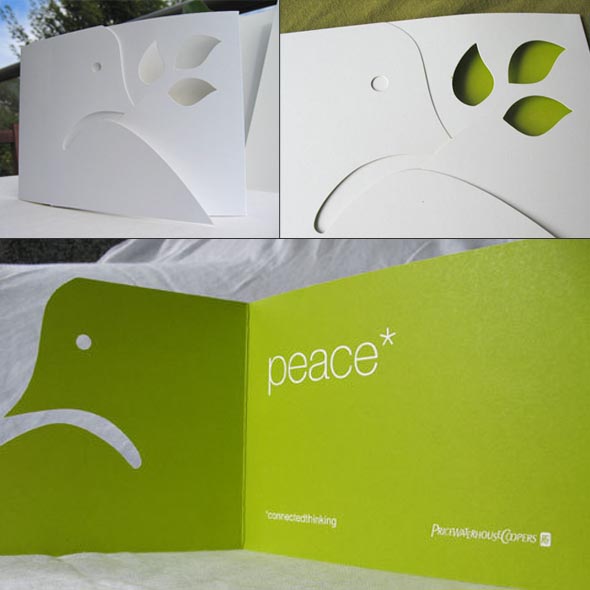 Christina Peressini has been adding to this eloquent collection for five years, and it's definitely worth checking out for your own die-cut inspiration. I've featured the Dove holiday invitation here, but you can view the entire Nib & Tuck collection at NibandTuck.com. I highly recommend you take a gander. 2. Stars Align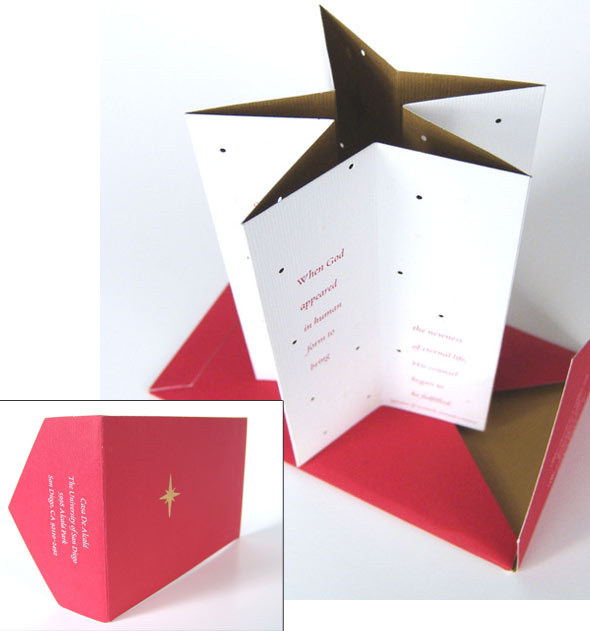 Design by Yvonne Perez Emerson, the holiday invitation panels stand on end to form a neat die-cut star, and the entire card pulls cleanly out of a neat red die-cut and gold foil-stamped envelope. 3. Pop-up Tree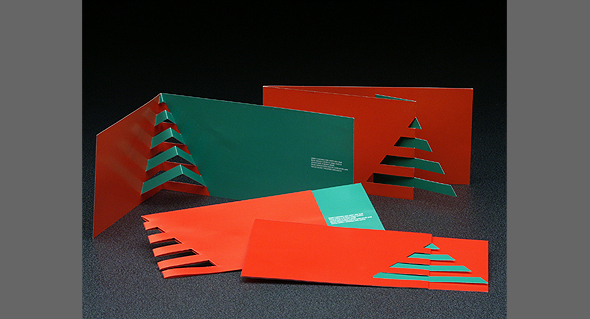 Giovanni Russo Grafico has a rather unique talent when it comes to die cuts — the design company turns them into pop-ups. Such is the case with this elegant Christmas tree. Follow the link to see more examples of pop-up die cuts – trust me, it's seriously cool stuff such as monuments and castles. 4. I Stole Your Chocolates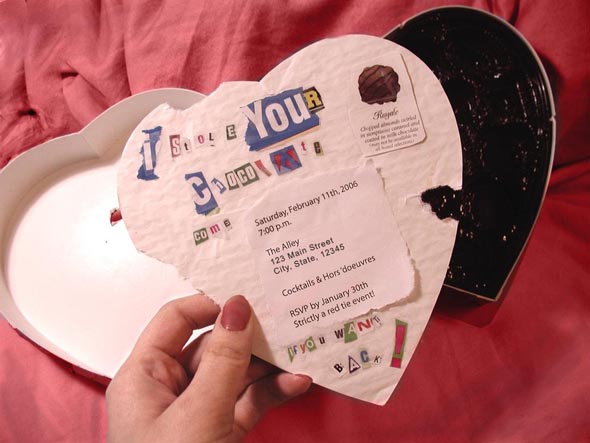 This is a pretty cool class prototype by deviantART's danzr4ever featuring an anti-Valentine's Day invitation. You could design similar invitations with die-cut hearts, notes, letter cut-outs and more. 5. Forgotten by Santa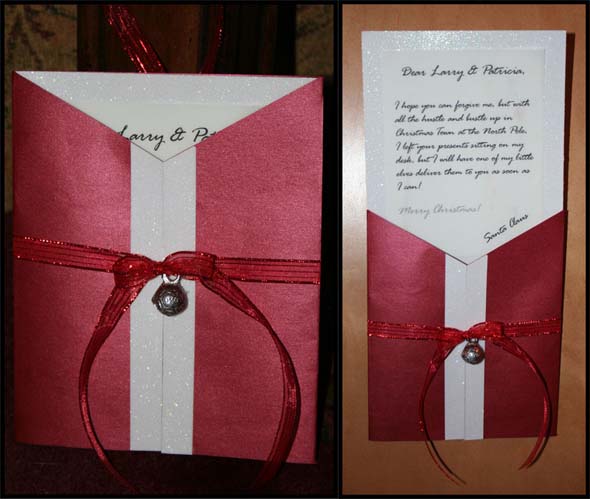 I think often the best designs are conceived by necessity. This homemade Christmas design by crookedhalodesigns isn't exactly an invitation, but the concept could certainly serve as one with a simple yet elegant die cut. I love the artist's story behind the card as well. Apparently, "Santa" left his parents' gifts behind at the workshop this year. Check it out for yourself.