Small businesses must be budget-conscious in order to market efficiently and maximize profits, which means you need to be selective about which marketing materials you invest in. Sales literature, such as brochures, and direct-mailers, such as postcards, are no-brainers for many small businesses because they're meant to influence sales; but what about letterhead? Do small businesses really need custom letterhead?
Though it's certainly possible to operate a business without letterhead, if you send a lot of paper-based communications custom letterhead adds a professional touch to your image that lends itself to trust, credibility, customer loyalty, and ultimately business growth.
Quotes, estimates, invoices, sales letters, and thank-you letters all look better on company letterhead. And not just any letterhead will do: if you're going to invest in letterhead, you should opt for custom letterhead printing.
Here's why:
Premium paper
You don't want to look like you've printed your letterhead on cheap, flimsy computer paper; which will make your business look likewise cheap and flimsy. Instead, print letterhead on 70 lb. white wove or 24 lb. smooth stationery paper.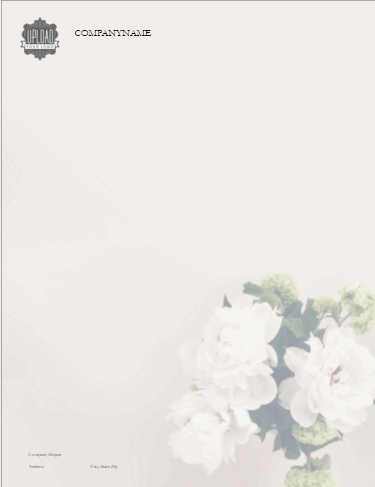 Distinctive, branded visuals
Custom letterhead printing puts you in control of your branding, so your logo and text aren't boxed into predefined areas. The last thing you want is to look exactly like your competitors! You can also take advantage of options such as foil stamping and die-cutting to give your letterhead a distinctive look. Add in folding or scoring to make mailing a breeze.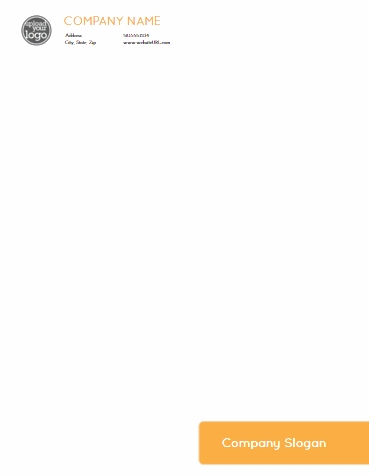 Free professional letterhead templates
The best part is you can print custom letterhead without needing to hire a professional designer. PsPrint has dozens of free letterhead templates, each designed by a professional, you can use to create your own custom letterhead with PsPrint's free online letterhead design tool.
Here's how it works:
1. Pick your favorite design from PsPrint's letterhead template gallery. Each template has multiple color schemes available so you can match your branding.
2. Use the free online design tool to customize your letterhead template: add your logo, business name, address, email address, and any other text or images you'd like. Drag and drop to customize the layout, then download a free PDF to review your design.
3. Select your printing options, then send your artwork to print. It's that easy!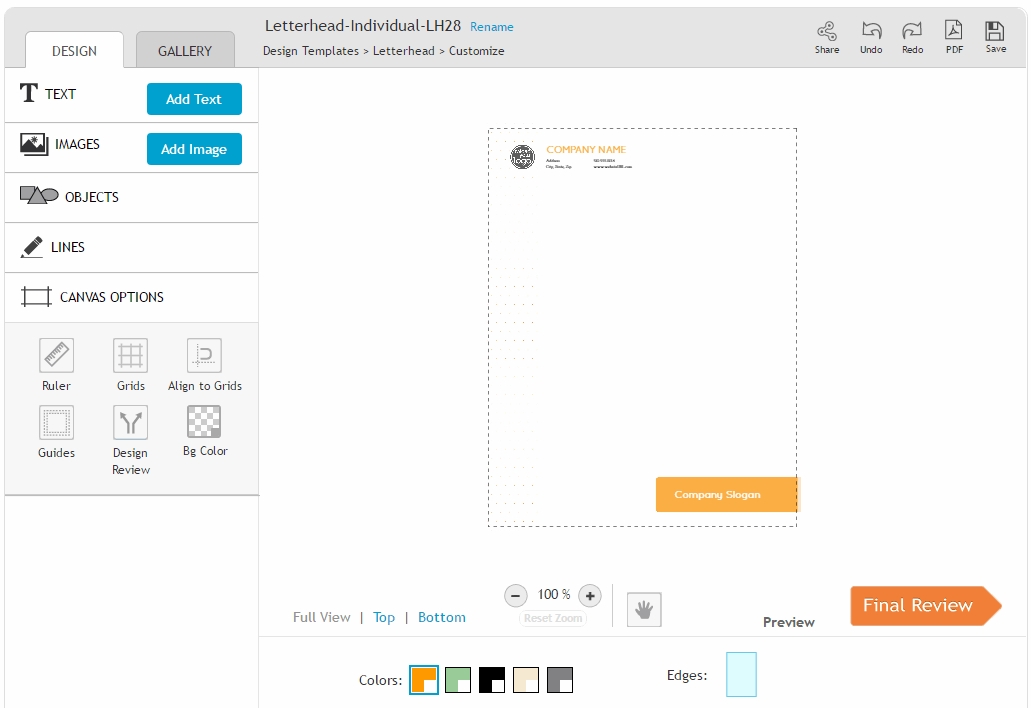 Affordable custom letterhead printing
Finally, custom letterhead printing is more affordable than you might think. Consider this: you can print 1,000 sheets of custom letterhead for around $94; while ordering 1,000 sheets of bordered blank letterhead will cost $85, plus the ink you'll need to add your logo and address information. When you compare apples to apples, you can print custom-designed letterhead on premium paper for about the same as you'd pay for blank letterhead from an office supply store.
If you're ready to send more compelling communications to your customers, print custom letterhead at discount prices today!