When you're planning a wedding it can seem like you must keep track of a thousand things all at once – and your to-do list is 1,000 entries long. With so much to plan, it can be easy to forget to print wedding rehearsal dinner invitations. The following details why you need them plus how you can make your own wedding rehearsal dinner invitations fast and easy.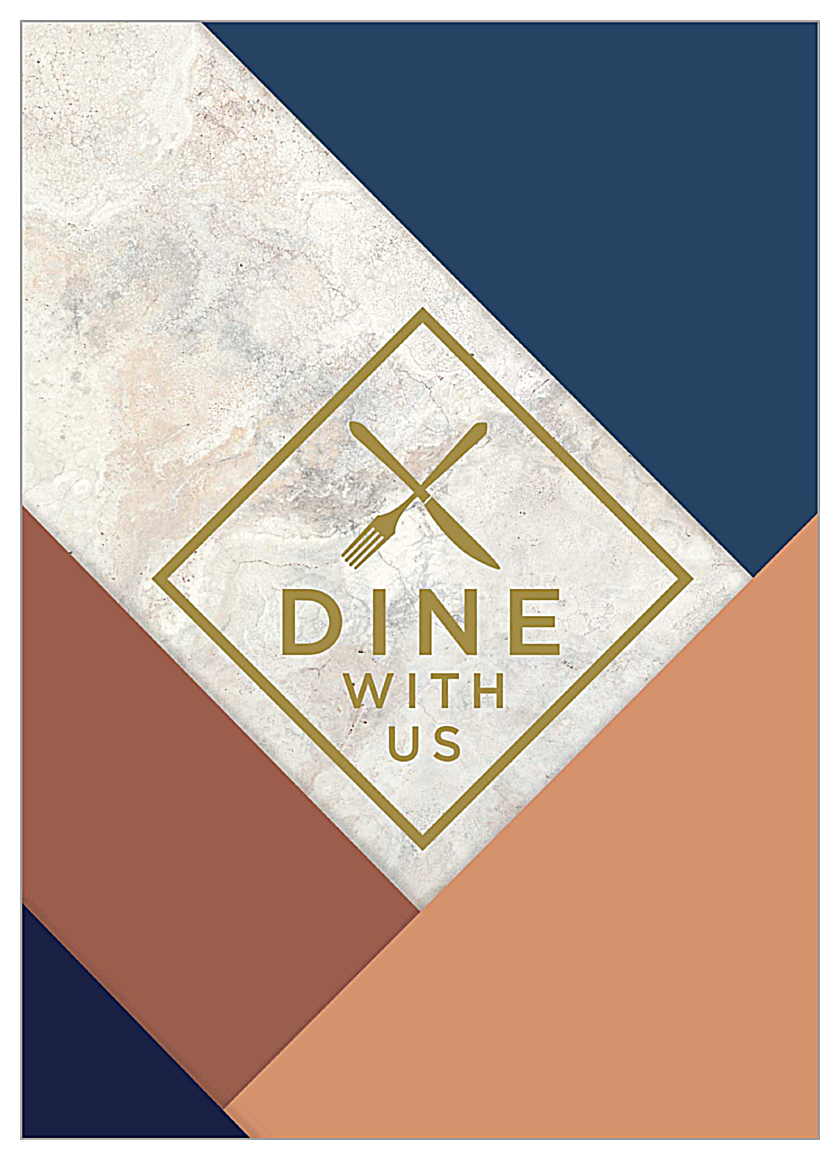 This rehearsal dinner invitation can be easily personalized in our Design Gallery.
Why you need wedding rehearsal dinner invitations
You're already printing wedding invitations, but your rehearsal dinner information isn't included since it's reserved for the wedding party and close family members. Even though you're close with the people who will be attending your rehearsal dinner, you should still print rehearsal dinner invitations for their benefit so they can quickly remember details of the dinner – and so they don't forget the dinner!
You can make rehearsal dinner invitations resemble your formal wedding invitations; or, print them as save-the-date cards to be used as quick refrigerator references. Either way, the main idea is to help your rehearsal dinner guests remember to show up, at the right place, and at the right time.
What to put on wedding rehearsal dinner invitations
You can customize your wedding rehearsal dinner invitations however you'd like; however, you'll want to be sure to include the following:
Bride and groom names
Hosts' names
Date
Time
Location (for both the dinner and the rehearsal venue)
Menu
Dress code (formal/informal, etc.)
Special instructions (whether guests should bring anything)
Directions, if needed
RSVP directions
You might also consider including the following:
Invitation text ("you are cordially invited to attend…"
Thank-you text
A favorite quote
Menu options (if available)
How to design and print your own wedding rehearsal dinner invitations
If you want to make your wedding rehearsal dinner invitations extra-special, you can create your own custom design that matches the wedding theme or the couple's unique personalities. Your design doesn't have to be super-formal; it can be fun and light, or it can be sophisticated and meaningful.
To create your own custom wedding rehearsal dinner invitations, select a free template from the PsPrint design library. Then, open it in the free online design tool and follow the prompts to:
Add your own custom text
Upload your own photos
Drag and drop to adjust the layout
Change color schemes and match your wedding colors
Tweak your design until it's unique to your rehearsal dinner
Download a free PDF of your completed design to share with friends and family members before you finalize your invitations
Once you're done designing, you can use PsPrint's rehearsal invitation printing services to bring your custom design to life!