If you're like most entrepreneurs and small business owners, you don't have enough room in your budget to outfit a fleet of branded vehicles bearing your company's name. Heck, if you're like many of the small business owners I do business with you don't have enough room in your budget for a single "work-only" vehicle, much less said fleet. Chances are your daily driver pulls double or triple duty as your work vehicle, school bus and soccer drop off/pick up machine. The question is: how do you drive a nice family SUV or other vehicle part of the time, and a well-branded work vehicle the other part?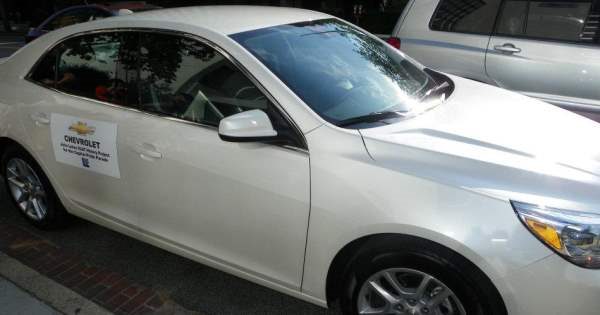 Photo credit DrivingtheNortheast via Flickr Creative Commons license
Enter car door magnets. Car door magnets can instantly transform your family SUV into a marketing mobile. Unlike vehicle wraps and custom vehicle paint jobs, car door magnets aren't permanent. You can take them on and off as needed. Plus, they're a lot cheaper than custom wraps and paint – and, they won't hurt the resale value of your family driver when it's time to sell (after all, who wants to buy a van with "Mike's Service Center" emblazoned on the side?). Car door magnets can also be transferred between vehicles. If your family is like mine, you and your spouse consistently switch vehicles depending on the task at-hand: grocery shopping, business meetings, soccer practice, a trip to the lumberyard, you name it. Car door magnets make it easy to slap a professional look on whichever vehicle I'm driving on any given day (or any given hour, for that matter).
Photo credit Richard Eriksson via Flickr Creative Commons license
Of course, you don't ever have to remove car door magnets. If you leave them on all of your vehicles, then you double your mobile marketing power (or triple it, if you have a child driver). My kids aren't old enough to drive yet, but when they are you can believe I won't have any qualms about making them display my company's brand if they want the keys. OK, well, let's wait and see how they do on their license tests first … Car door magnets are also cheap ways to get family members in the marketing game. Ask your parents, grandparents and siblings if they're willing to place car door magnets on their own vehicles. If they are, you can have a fleet of well-branded "company" cars continually traversing the same roads as your target audience.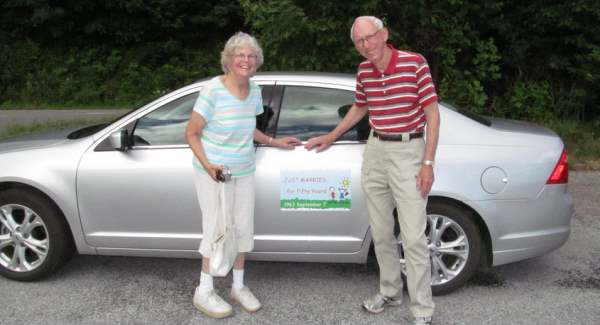 Photo credit bowler1996p via Flickr Creative Commons license