Some websites just seem to have exactly what you want, exactly where you'd expect it to be. Here are five of them: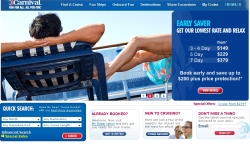 Carnival Cruise Lines: Carnival understands that a broad range of visitors browse their website. Its layout makes it easy for everyone from the casual surfer seeking information to the guy with his credit card in hand who wants to book his cruise, like, yesterday, to get what they want fast. The top navigation is simple and drops down to reveal several options, a rolling promotion catches visitors' attention, and secondary boxes cater to booking, planning, information and an e-mail sign-up. All the fun stuff is above the fold, while more mundane links to specific information is below the fold (yet still very easy to navigate). The designers pulled off a directory-size footer without detracting from aesthetics.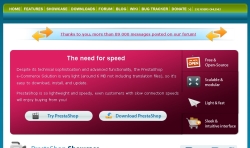 Prestashop: Many websites have a similar concept, but Prestashop's combination rollover/fly-in pitch block takes the cake. Icons help important copy stand out, while buttons prompt visitors to learn more or download the free shopping cart. Web space is at a premium, and this clever design allows the Prestashop designers to contain all the content of a large informational page in a succinctly striking box without losing impact.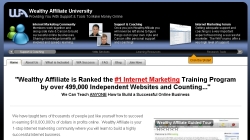 Wealthy Affiliate University: Wealthy Affiliate uses a similar click-and-drag technique at the top of its home page to contain a lot of information in minimum space — though for a slightly different reason. The top slider acts as bullet points for the pitch below, which is essentially long copy promoting membership in an affiliate marketer education program. What's ingenious about this strategy is that Wealthy Affiliate is likely using it because they know some people will respond to long copy and others will respond to short copy, so the use of this technique appeals to both types of audiences and reinforces both ideas.
SEOBook: I love the simplicity of this website design. Notice how the oversized logo with a top center position relates to the tagline: "Learn. Rank. Dominate." Right away, you feel that you've come to an authority.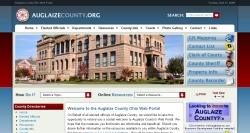 Auglaize County: This website contains enough information to service an entire county, yet navigation is clear and simple. The most popular links are graphically intertwined with a photo slideshow block, and notice how they're sized down on interior pages compared to the home page. There are literally thousands of incredible website designs. What are your favorite techniques?