Have you developed your marketing game plan for 2013 yet?  If not, you should.  Many companies employ the same marketing strategy year in and year out, and while I definitely believe that you should stick with what works, I also know you need to mix things up a bit to continue to realize business growth.  You should be excited about your marketing strategy, and even a little nervous about some moves.  Risks create rewards.  Take a look at your plan, and if you're not pumped about it, if you're not on the edge of your seat in anticipation of response, then it's time for an overhaul.  Here are 10 ways to fix your 2013 marketing strategy.
1.  Take advantage of cheap marketing opportunities
Every day I'm shocked at how many small businesses do not take advantage of cheap marketing opportunities that will undoubtedly increase their brand power and contribute to sales. Print vinyl banners and place them near busy intersections, print flyers to place where your customers frequent, and print door hangers to distribute door-to-door.  All of these require minimal marketing investment yet provide the opportunity for maximum gains.
2.  Try a new direct mailer
Shake things up with a new direct-mail marketing campaign that's unlike anything you've ever done before.  Postcards, sales letters and newsletters are powerful marketing tools, but you can also mail menus, pocket folders, stickers, posters, calendars and bookmarks.  Develop a campaign that has relevance to both your customers and your company, and nearly any marketing medium will work.  When you're different, you will be noticed.

3.  Go social
Learn how to deploy a successful Facebook or other social media marketing campaign.  Hold a contest or otherwise benefit your customers with social media or mobile-friendly social apps.  If you haven't gone social yet, it's time to get on board before your competitors beat you to the punch.
4.  Host your customers
One of the best ways to establish a loyal customer base is to host an event that bring your customers together with your company for a shared cause, whether it's sponsoring a major competition or simply holding a barbecue for your best customers.  Not every event has to generate immediate sales; small businesses thrive on long-term relationships, so put effort into facilitating customer relationships to that end.
5.  Attend events
Trade shows, conferences, seminars, festivals, and other events present incredible opportunities to network with customers and market your services.  You get to meet potential customers face-to-face, and you can give them takeaways such as your business cards, brochures and other marketing materials for easy followups.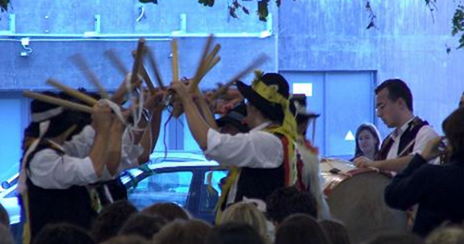 6.  Go guerrilla
Guerrilla marketing often involves the unexpected, where customers frequent.  Hand out club card flyers and stickers on the street, place stickers in unusual public areas, and place your business cards where only your customers are likely to find them.  The unexpected is fun, memorable, cheap and profitable.
7.  Add value
Give your customers something they can use that will also promote your business, such as calendars, calendar magnets and local team sports schedules.  You can get daily exposure at a minimal investment per person, per day, when you add value for your customers.
8.  Put on the chicken suit
Promote your best sales and events with a fun costume at a busy intersection.  Think it's cheesy?  Maybe, but you'll get so much attention and store traffic that you'll be clucking all the way to the bank!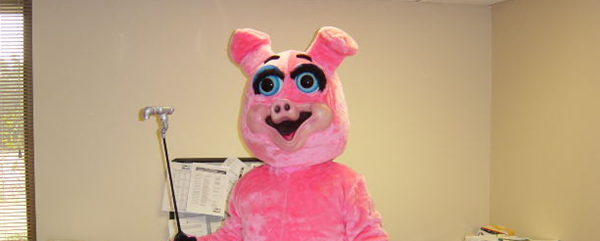 9.  Invest wisely
Plan your 2013 marketing strategy out well in advance so you can take advantage of printing deals as they arise.  For example, you can print postcards for discounts as deep as 50 percent off simply by timing your order right.  And when you minimize your investment, your return on investment skyrockets.
10.  Test, track, tweak
Test different marketing copy, printed medium and campaigns against one another.  Track every marketing effort as well as you can – coupons, coupon codes, personal URLs and other methods work well.  Measure your response rate and your sales, then make any necessary tweaks.  Over time, you'll know what works and you'll be able to accurately predict profits for any given campaign, so you can grow your company in 2013 and beyond.