Parties are fun. Great parties are filled with laughter; they're memory-makers. So it stands to reason that party invitations should be funny. The best funny invitation cards infuse text and visuals to form a cohesive statement. In many cases, one will not work without the other – but together, they can elicit a laugh, chuckle, guffaw, or at least a mental smirk from even the most humorless folks.
This is evidenced in the following examples, which represent my top 5 funny invitation cards. What are yours?
This is a funny invitation card for Thanksgiving that depicts a turkey and a sign proclaiming that we should "eat pork." Classic edible animal diversion strategy, but I think it would be more effective with a bacon visual.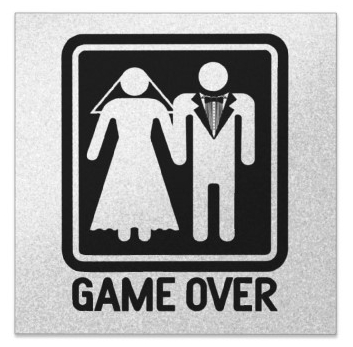 A cheery wedding invitation card that tugs on the heartstrings is difficult. I suppose the wittiest groom could contend that the words "game over" refer to the fact that they're no longer playing games – they're officially committing their love to their brides. But that's not what I think the designer of this funny invitation card had in mind.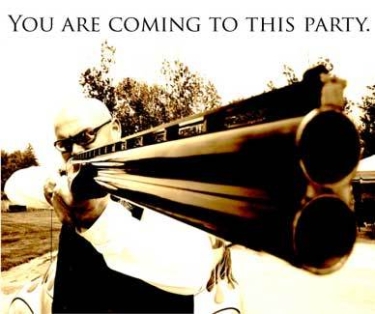 You are coming to this party
These commanding words alone might seem humorous to some, demanding to others. But when coupled with the shotgun, they're hilarious. Ever been held up at the mailbox by a funny invitation card?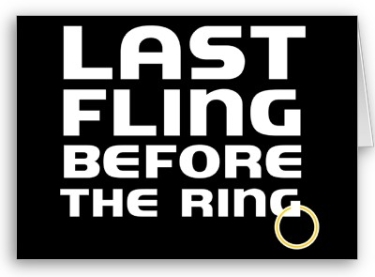 Last fling before the ring
A bachelor party invitation that promises fun and guilty pleasures ... one of the most remarkable things about humans is our ability to make fun of the most sacred institutions. This funny invitation card says it all!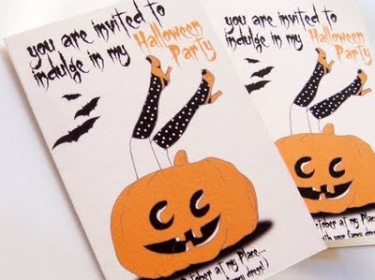 Halloween party
Sometimes, designs and text can stand on their own. Sure, this funny Halloween invitation card has a lot of text on it, but the image itself is what strikes the funny bone. If it were only the image, just about anyone would be compelled to open the invitation to see what's inside.